If there is a list of messaging apps that gives new features on their platform often then I'm sure Telegram will be somewhere at the top. The recent update rolled out by Telegram have a bunch of new features that just make it quite more fun to use.
Read More: How to record WhatsApp, Messenger, Skype, Telegram calls
Advertisement - Continue reading below
There is a new 'Add People Nearby' feature and the way to go about this new feature is very much simple. All you have to do is go to your menu and click on contacts. Then you will see an option to add people nearby and you can go ahead to pick whoever you want to add. This way you don't have to start typing in numbers and is very useful for sharing contacts amongst each other in a gathering, meeting or even a party. However, there is a catch, the person/people you're about to add must be on the 'People Nearby' page to be seen.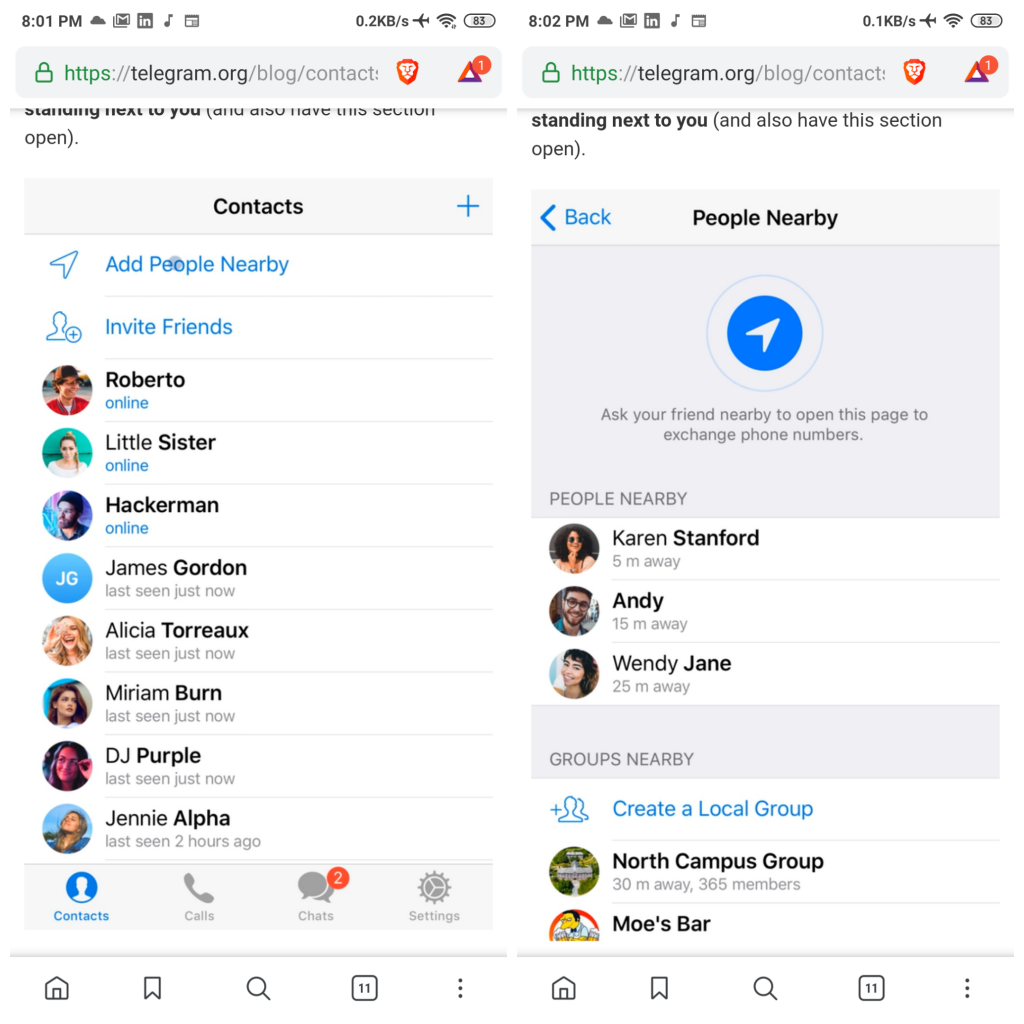 Also, the 'People Nearby' feature also applies to groups, which means that you can join a group near you and create a location-based group yourself. Unlike the one for adding individuals, joining a group is open to everyone and is especially useful for apartment complexes, hostels, and similar scenarios. Another notable feature that was added is the ability to transfer ownership or administrative power to another person of choice be it a group or channel.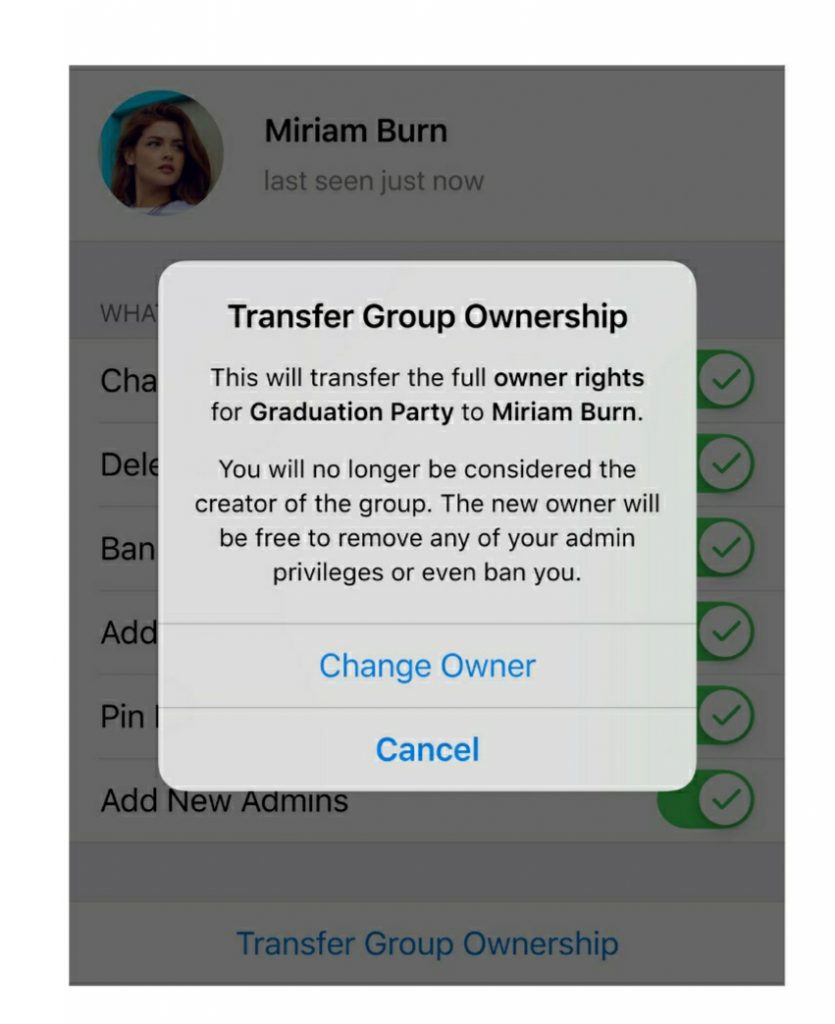 Furthermore, you also now have an increased control over the contacts that you've silenced their notification. The new update offers an option to show or not show message preview for each contact in the Notification exception list.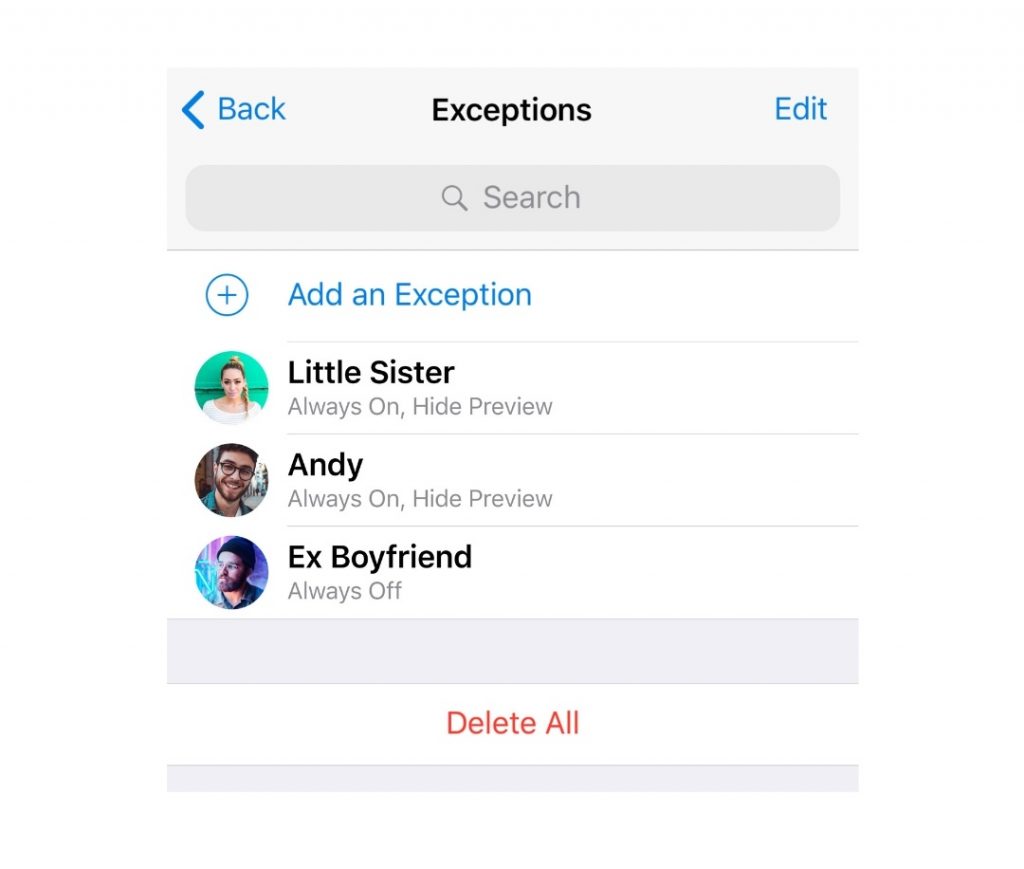 A bunch of other feature like Siri shortcuts, theme packs, icon packs and more is available with this new update.