The Huawei Y9 Prime 2019 has gotta be one of the biggest deals from Huawei but it is receiving lackluster press and attention. The device, which launches at a time when Huawei's reputation seems to be on the red, is a pretty decent phone that will send chills down some competitor's spines thanks to its pricing.
And rightfully so, this device packs so so much for its price. It brings everything that was awesome about the Y9 2019 from late last year; we're talking a big beautiful display, a more refined operating system in form of Huawei's own EMUI, a huge 4000mAh battery just to mention but a few, and adds so much to the already impressive cocktail with things like a pop up camera, an edge to edge display.
Advertisement - Continue reading below
---
Read More: Huawei Y9 Prime 2019 Specs and Price in Kenya
---
This device's specs put it squarely in the ballpark of Oppo's F11 Pro. When Huawei was running a price guessing competition, many of us expected it to be priced similarly to the Oppo. But that's not the case. The device is now officially available in the country through the e-commerce site, Jumia.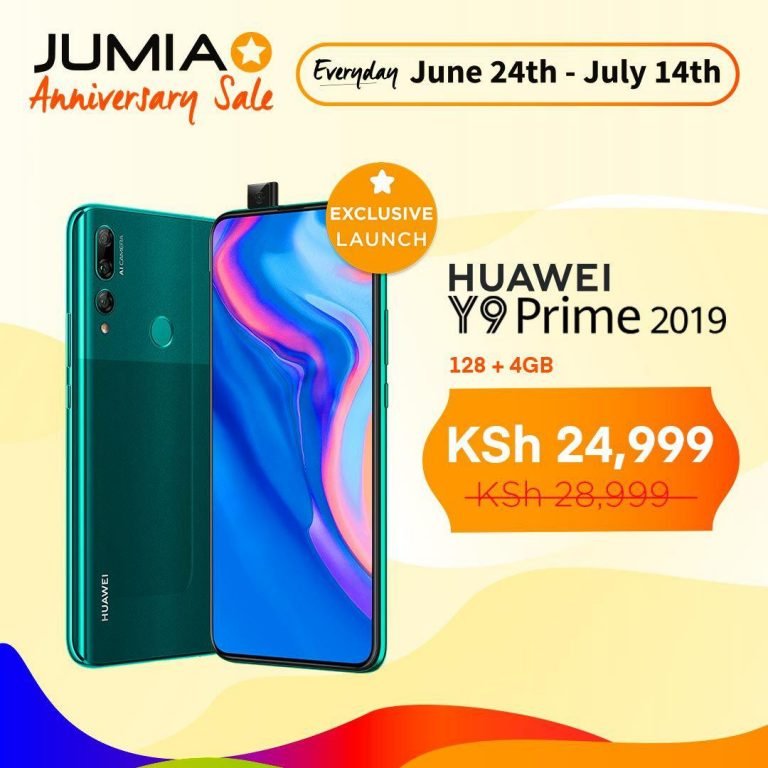 Considering Oppo asks for KES 40,000 for it's F11 Pro that is similarly spec'd, no doubt these Y9s will be flying off the shelves.