Motorbike hailing is the latest buzz in the Nigeria tech ecosystem. About three years ago, citizens could only hail bikes (commonly called Okada) the conventional way — flagging down riders by the roadside. The problem, however, was that the activities of these conventional bike riders were (still remains) unregulated. They'd charge ridiculous fees and sometimes drive recklessly with zero concerns about safety.
A number of companies and passionate individuals have, so far, been able to identify an opportunity to disrupt (and redefine) the motorbike hailing system in Nigeria and have created amazing products as a result.
Advertisement - Continue reading below
Electronic hailing of motorbikes started in Nigeria only about 2 years ago and so far has about 4 active players currently innovating and solving problems in the bike-hailing space. We highlight some all the current players in the ecosystem as well as those who have expressed an interest in the market.
Shall we?
Current Players
1. MAX Okada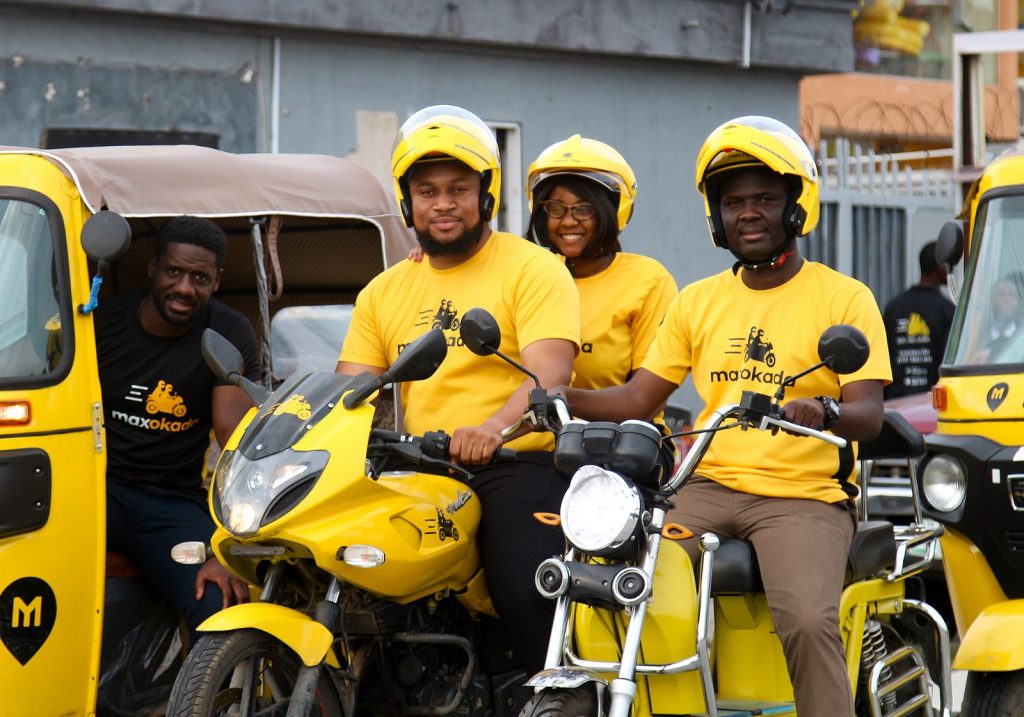 Operated by MAX.ng (Metro Africa Xpress), MAX Okada is considered to be the pioneer of motorbike hailing in the country. MAX.ng started out as a logistics company providing last-mile delivery solutions to merchants and online retail business, delivering packages within 3 hours using motorbikes.
Two years later in 2017, the company introduced an app for bike-hailing and things haven't been the same. MAX Okada motorbikes are characterized by Yellow motorbike with riders (called MAX Champions) as well as passengers wearing yellow helmets.
MAX has since been able to carve out a huge share of the Nigerian motorbike app-hailing market to itself, raising millions of dollars in funding, expanding to more cities and planning an imminent expansion to neighboring African countries.
2. Gokada
Gokada is another popular name and one of the earliest entrant to the motorbike app-hailing business in Nigeria. Gokada operates on a model similar to that of MAX.ng. It rents out bikes to riders who pay back the cost of the bike periodically based on an "asset financing contract". Gokada also ensures that riders undergo intensive training before they are accredited to operate on the platform.
Advertisement - Continue reading below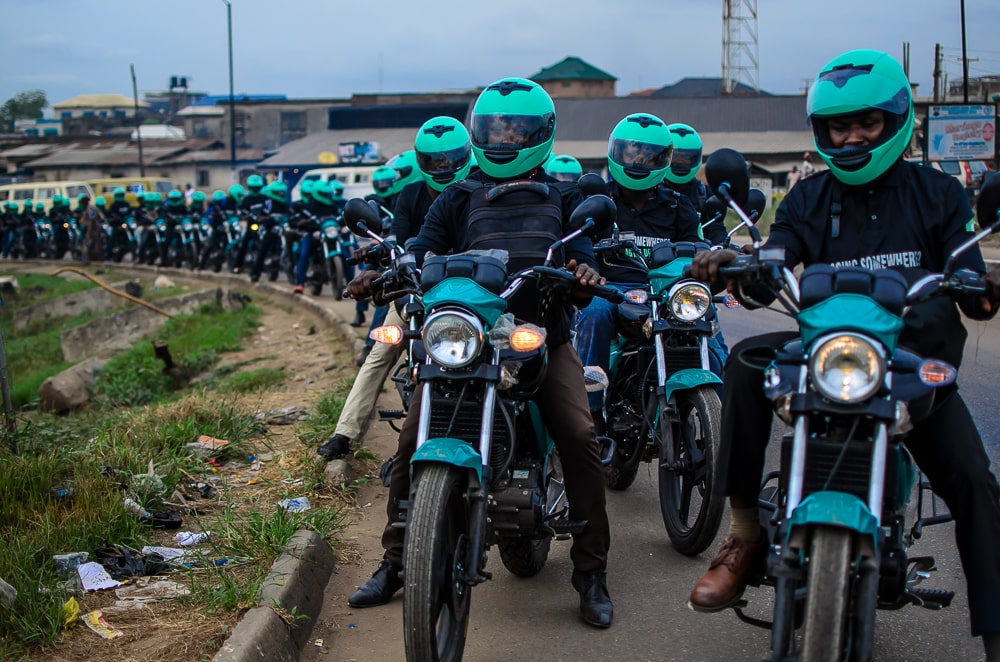 Gokada launched in Nigeria in 2018 and has also successfully raised foreign investments, expanded its operations and bike fleets, and planning expansion into other cities (like Port-Harcourt and Kano) in the Southern and Nother region of the country respectively.
Gokada bikes are uniquely known for its dark green motorbikes, as well as matching helmets worn by riders and passengers. Presently, Gokada operates in Lagos only.
3. ORide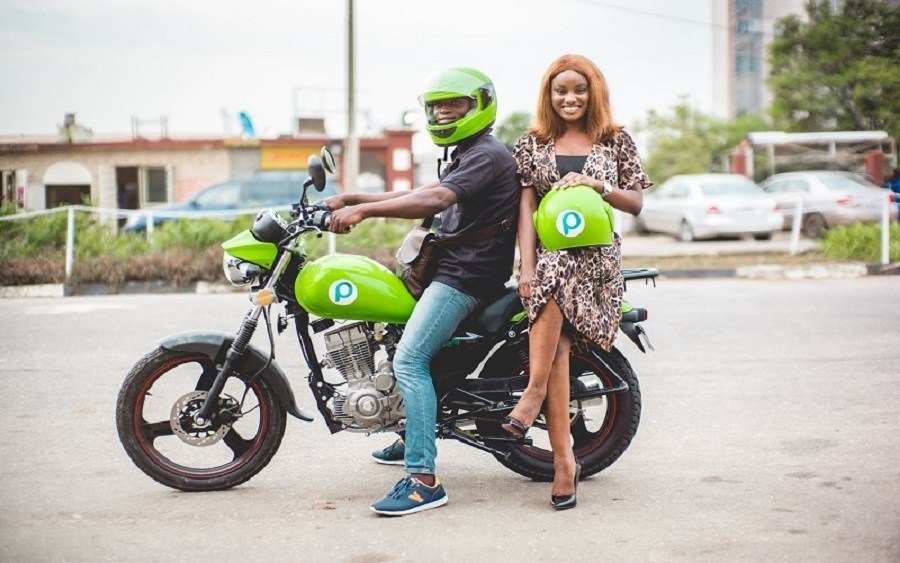 ORide is the latest app motorbike hailing provider in Nigeria. The service is owned and operated by Opera Software. Unlike other on-demand motorbike hailing companies that have dedicated apps for their ride-hailing services, ORide is embedded within the OPay app — Opera's super app that houses all of its products (ORide, OPay, OFood, etc.)
ORide commenced operations in Nigeria about a month ago (Jun 2019) in Lagos but the company has expanded operations to another city in the South-West region of the country, Ibadan. ORide motorbikes are colored a light shade of green, likewise the rider and passenger's helmets.
ORide is a product of Opera's $100 million Africa penetration investment. The company recently raised another $50 million which will be used to expand into more cities and increase its motorbike fleets.
4. SafeBoda
SafeBoda is a popular motorbike startup in Uganda. The company also has a presence in Kenya. A couple of months ago, the company announced that it was expanding operations to Nigeria, its first West-African country. However, the company is yet to commence operations in the region.
When quizzed about their Nigerian expansion and presence on Twitter by a curious user last month, the company said its "still setting up operations."
Techpoint, however, reported that the company launch in the country is being held back by disagreement with investors over product-market fit and operation strategy. For context, other players in the Nigeria motorbike hailing scene (Gokada, ORide, and MAX.ng) lease out motorbikes to riders who pay back periodically. SafeBoda wants to stick with the strategy it uses in Uganda and Kenya — targeting riders who already own a bike or riders who can purchase a bike one-off– which isn't a fit for the Nigerian market.
No official words from SafeBoda yet but we expect to get one soon.
Player eyeing the Nigeria motorbike hailing market
1. UberBoda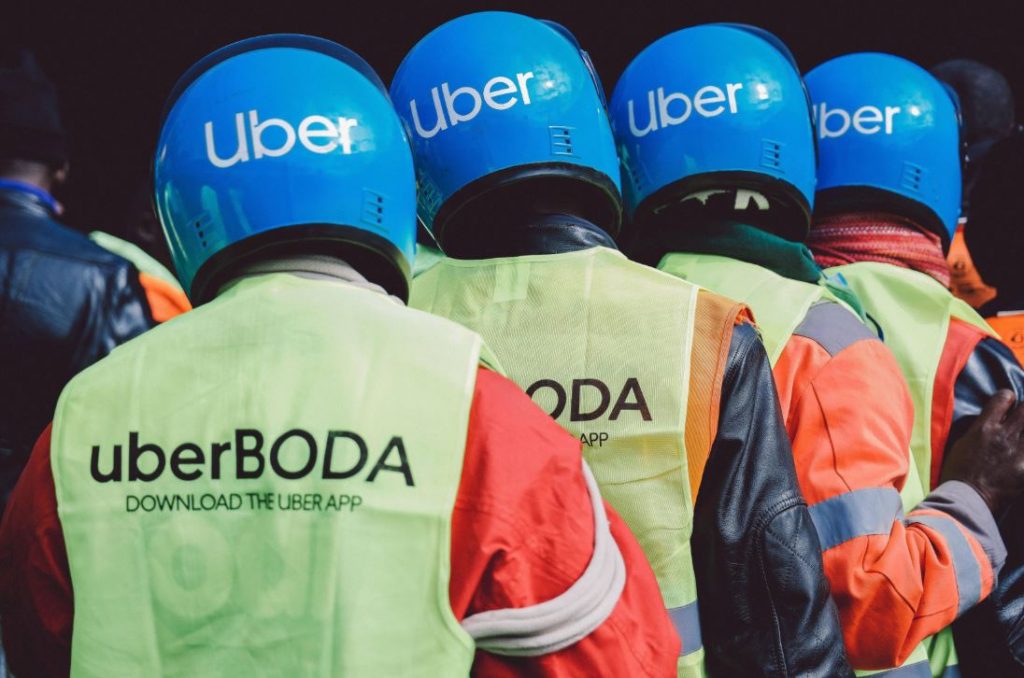 Uber, the popular ride-hailing company also provides bike-hailing service known as UberBoda. UBerBoda is similar to SafeBoda and is currently operational in Uganda and Kenya only.
Uber says it is looking to expand its UberBoda operations to Nigeria but has cited regulatory concerns as a major holdback.
2. Gozem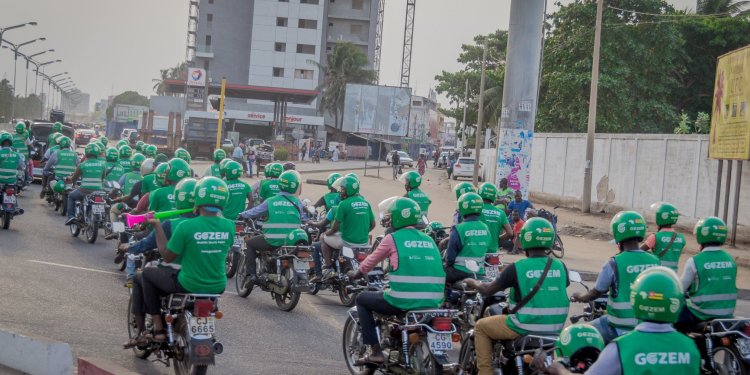 Gozem is bike-hailing start-up with a vision to be the biggest transportation app in Africa. The company has its operation focused in countries in Central and West Africa and have so far launched operations in Togo (in November 2018) and recently in Benin.
During its recent expansion to Benin, Gozem revealed that it intends to expand to these African countries (Mali, Gabon, Rwanda, Ghana, Burkina Faso, Cameroon, and Nigeria) later in the future.
With tens of millions of people traveling daily on over 10,000 roads to work and other places, it is interesting to see these bike-hailing companies proferring solutions to commute/transportation problems (traffic jams, security, safety, etc.)
We'd update this list as more companies enter the market.
Advertisement - Continue reading below