At the time of writing this article, the Ministry of Health in Uganda had confirmed 44 COVID-19 cases with no deaths or recoveries. The President of Uganda ordered a total lockdown to try and prevent the spread of the virus. Many businesses closed while others had to re-strategize. In this article, we look at how SafeBoda is adjusting its services to keep serving its customers in the middle of all these.
It is worth noting that SafeBoda recently hit 1 Million downloads on Google Play Store, showing how popular the service is. SafeBoda offers a range of services via its app such as ride-hailing, sending parcels, ordering for food and buying airtime. Most of its customers used it for ride-hailing but this became obsolete after the President announced a ban on public transport.
Advertisement - Continue reading below
So how is it navigating the whole situation?
1. Sending of Parcels
Sensitization of riders on the prevention of COVID-19 spread.
Contact-free delivery is being encouraged.
High levels of hygiene are being encouraged.
All payments when sending parcels are done from the SafeBoda Wallet hence no contact with physical cash that is seen as a potential carrier of COVID 19.
Related Article: You can now top up your SafeBoda account with some of the SafeBodas
2. Food and Grocery Delivery

Food and Grocery delivery is FREE of charge.
Recruitment of new vendors who have been affected by the lockdown measures.
Encouraging high levels of hygiene, and continuous hand washing, use of masks and hand sanitizer in the food handling process by the food vendors.
Kitchen surfaces are being wiped down at least 3 times every day.
Staff are being temperature tested daily.
Contact-free food delivery
Encouraging the use of the SafeBoda wallet as a payment option. There is a 25% discount on the price of the goods when you make payments using the cashless option.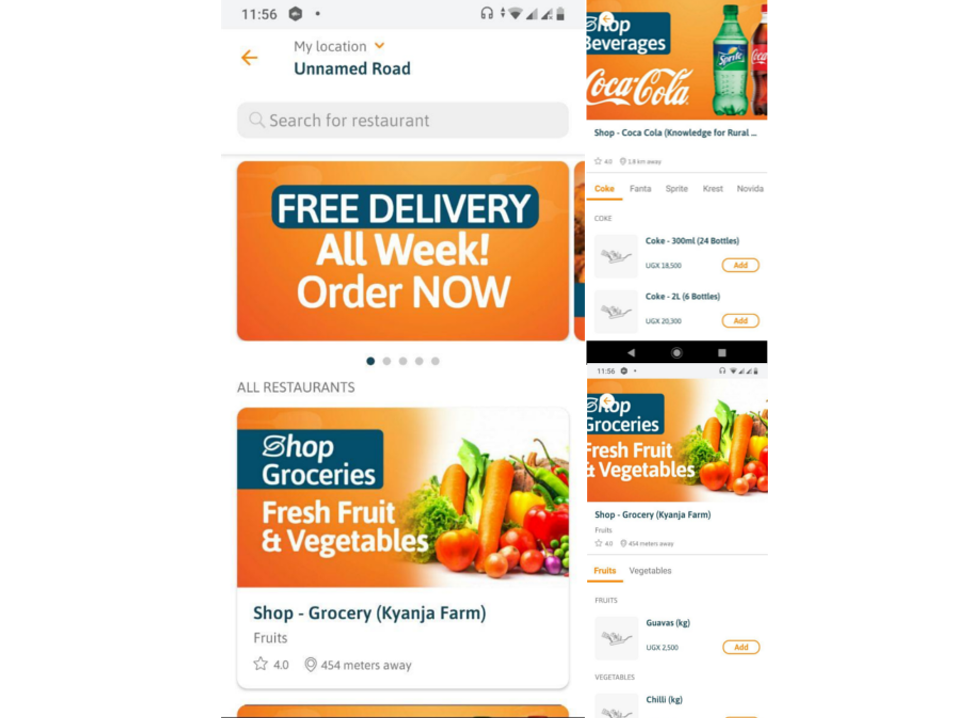 3. Costless Top-Up Via MTN Momo
SafeBoda has also partnered with MTN Uganda to waive the costs incurred for topping up your SafeBoda wallet. Now, just like MTN-to-MTN mobile money transactions, MTN Uganda to SafeBoda transactions is free too.
On top of these measures taken by SafeBoda, you can still buy airtime and share SafeBoda credit via the app.
How are you handling the quarantine and curfew? What do you think about SafeBoda's adjustments due to the coronavirus pandemic? Share with us in the comments section below. Also, remember that COVID 19 does not transport itself, humans transport it so stay safe and stay home.
Do remember to wash and sanitize your hands as frequently as you can.
Advertisement - Continue reading below