As inflation and fuel price continue to increase in the country, ride-hailing customers are gradually turning to alternative ride-hailing platforms that offer cheaper fares and allow them to negotiate them. Uber and Bolt have, for years, dominated the rid-hailing space in Nigeria, but in recent times, drivers have complained of how fares no longer cover their cost of operation, let alone make a profit. Riders, on the other hand, have complained about how expensive trips have become.
Ride-hailing platforms like InDrive are trying out a different strategy in solving this challenge. InDrive in Nigeria lets its users negotiate cab fares with their drivers. This negotiation option means both the driver and the rider can arrive at a price that works for both parties. If you're looking for alternatives to Bolt and Uber, InDrive is an alternative in Nigeria that you should consider.
Advertisement - Continue reading below
In this article, we will show you how to negotiate cab fares with your driver on the InDrive app.
---
Related:
---
InDrive in Nigeria: How to Negotiate Cab Fare
Open your InDrive passenger app. This app is available on Play Store and App Store for Android and iOS users.
On the rides booking area, type in your pickup location and destination.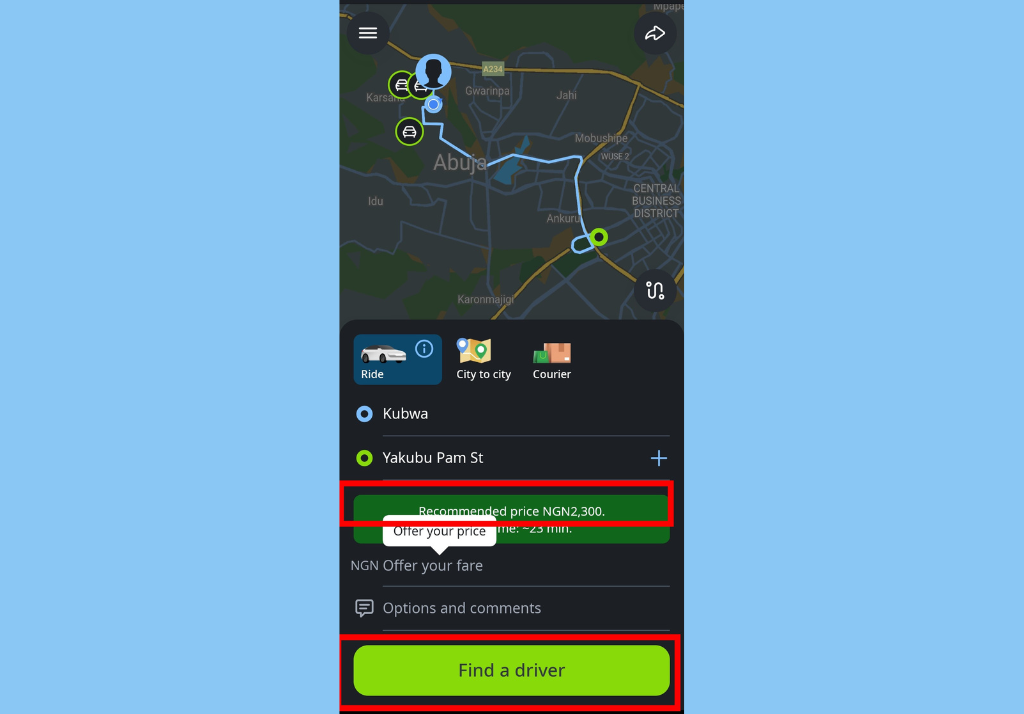 Once that is done, InDrive will display the recommended price for that trip. Tap on 'Find a driver' if you're satisfied with the recommended price suggested.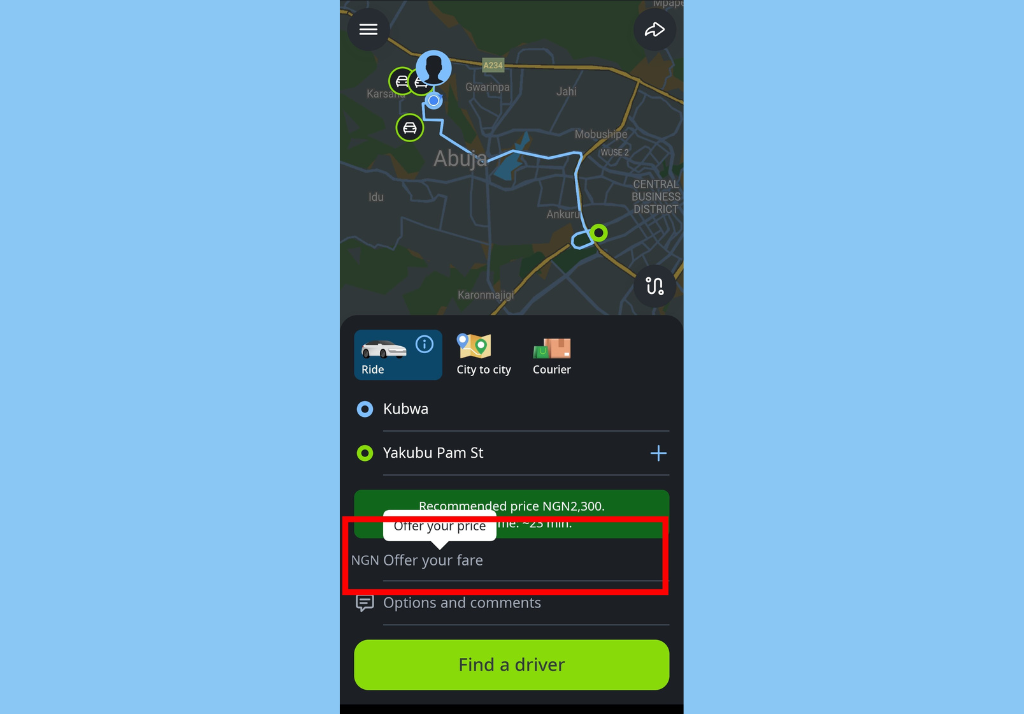 If you aren't, you can offer your fare. Just input what you're willing to pay and then hit 'Find a drive'.
You'll then begin to receive offers from different drivers. You can choose the option that is within your budget by tapping 'Accept'.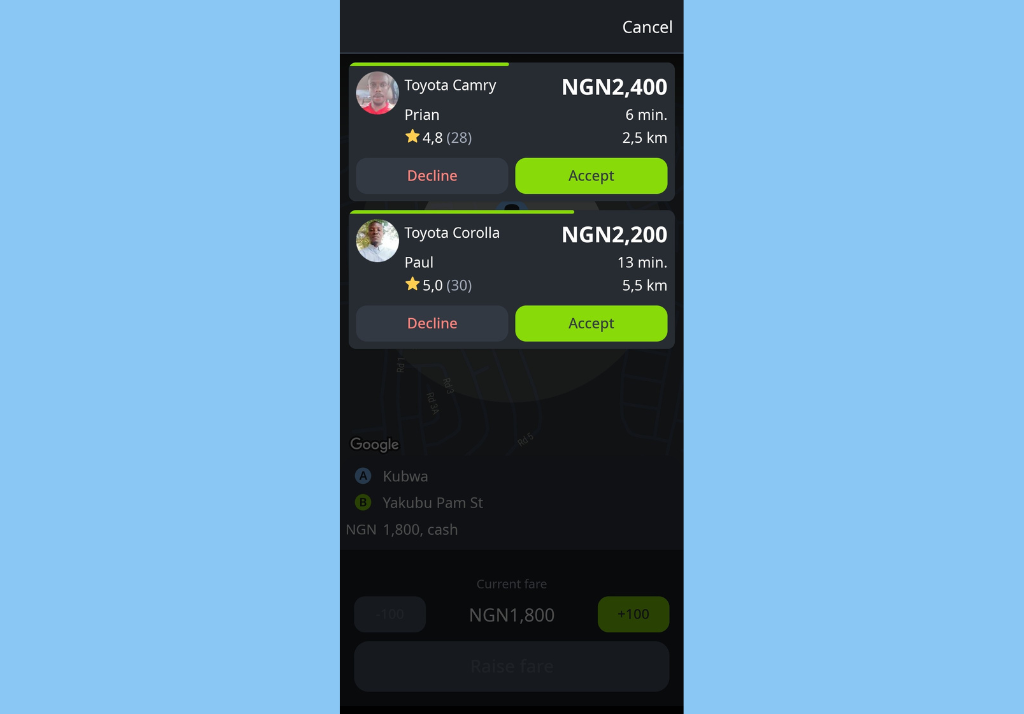 If you're not satisfied with the driver/prices displayed, just ignore and more options will pop up.
Finally, there is no guarantee that you will receive an offer from a driver that matches your fare. What we recommend is to raise your fare closer to the average fare on InDrive for such a trip. After trying this feature out, do not hesitate to share your experience with us in the comment section below