Bolt is Nigeria's biggest ride-hailing platform. The Estonian-based mobility company is active in about 10 cities in Nigeria. And like other tech companies, Bolt has what it calls 'Bolt Wrap-up'. Wrap-up is an annual feature that gives its users a summary of their activity on the platform in the past year. With Wrap-up, Bolt provides users with a personalized overview of their rides history, expenses, etc, over the past year.
The Wrap-up feature includes information on every user's no of riders for the year, ride details, ride summary, favorite driver, etc. If you are an active Bolt user, you may be interested in viewing your rides Wrap-up to see all your rides for the year and more. This article will explain how you can view your Bolt wrap-up summary.
Advertisement - Continue reading below
---
---
How to View Your Bolt Wrap-up (Nigeria)
To view your ride overview for the year, you need to open the Bolt app on your smartphone.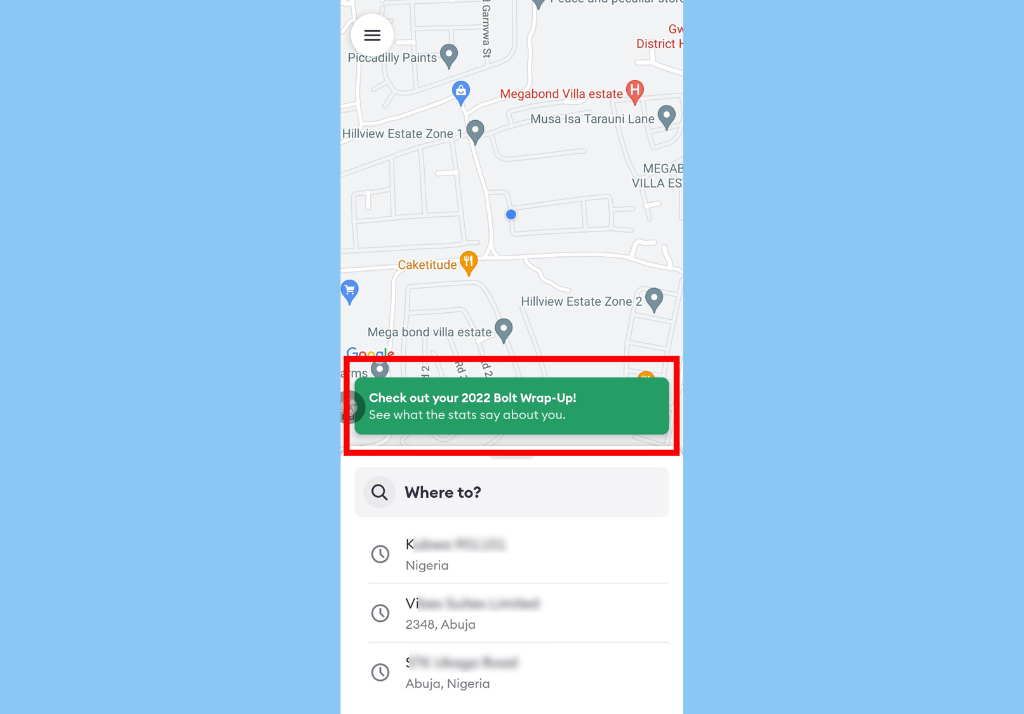 You should find the Wrap-up feature in the ride search section. If you can't find it, you might need to update your Bolt app.
Tap on the Wrap-up feature to view your ride summary.
You should see an Instagram story-like slide displaying your ride summary.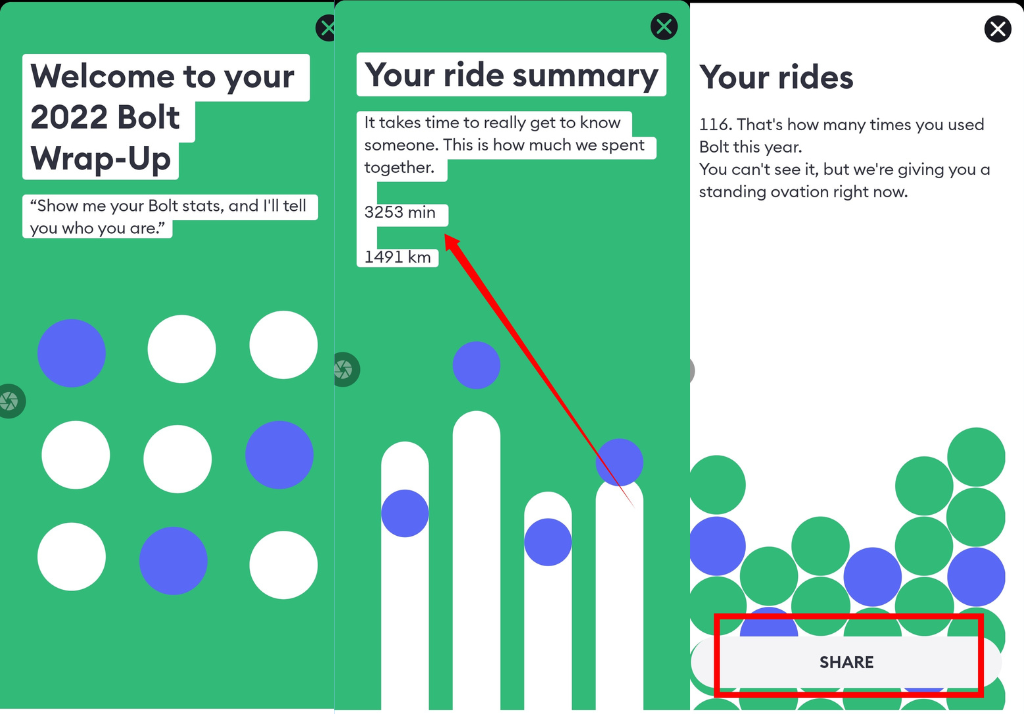 Your ride summary should contain your total no of rides, ride details (longest rides, shortest rides, etc), your ride summary (total mins & km), your favorite driver, and other general Bolt stats and news.
---
---
Once you're done viewing your ride summary, you can share it with your friends and on social media. According to Bolt, when you share your stats on Instagram and tag @bolt _nigeria, you stand a chance of winning N46000 ride credit.