Smartphone prices are constantly on the rise, and it is also increasingly becoming difficult to shell out huge amount of money (in one go) on a gadget, particularly in a country like Nigeria where there is no solid financing structure.
In developed countries, network carriers, smartphone manufacturers and vendors offer instalment pricing options and financing plans that allow users purchase new smartphones and spread payment monthly across a specified period.
Advertisement - Continue reading below
In Nigeria, however, this smartphone financing plans aren't as widespread as it is in developed countries but there are certain e-commerce platforms and gadgets retailers that offer flexible payment plans on smartphones, laptops, accessories, electronics and other selected gadgets.
We'll take a look at some of these platforms, details of their financing plans, supported devices, and the requirements.
1. Easybuy
Easybuy is a mobile device financing platform operated by Palmcredit. Easybuy offers flexible financing plans for people looking to purchase smartphones but cannot pay the one-off cost of their desired device.
All you need to do is pay an initial deposit (at least 30% of the phone's cost) and work out a financing plan with Easybuy that lets you spread the payment of the remaining 70% (plus interest) over 3 — 6 months. The process is pretty easy and we have written a detailed A – Z guide on how to buy a smartphone (and other devices) on loan using Easybuy. Check out the guide below.
Continue Reading: How to Buy Smartphone & Other Devices With Easybuy Loan App
2. Jumia Nigeria
Jumia Nigeria runs a flexible financing structure for its customers who cannot afford to pay a one-off price on devices of their desired devices. The plan is under a subsidiary of Jumia Nigeria known as "Jumia Flex". Customers of Jumia Nigeria can purchase selected smartphones, laptops, and other devices and spread payments across 3 — 6 months.
Advertisement - Continue reading below
To do this, simply visit the Jumia Flex website and select the device you want to purchase, fill the application form and submit. Jumia Flex typically processes applications within 3 working days of submission. If you possess the required documents and everything on your application checks out, your application would be approved and you would be invited to pick your phone at the company's office.
The entire application process is online and the requirements are listed below.
Requirements
Bank Verification Number
Bank Statement from last 6 months (in PDF)
A valid ID card (National ID card, International passport, Voters Card, or Driver's license)
Device purchased under Jumia Flex financing plans are in good conditions and protected under a 12-month warranty. Visit the Jumia Flex website to learn more about purchasing a smartphone and paying in installments.
UPDATE: The Jumia Flex gadget financing program is currently not available. Whenever Jumia Nigeria brings the program back up, we'll keep you posted.
3. SLOT Nigeria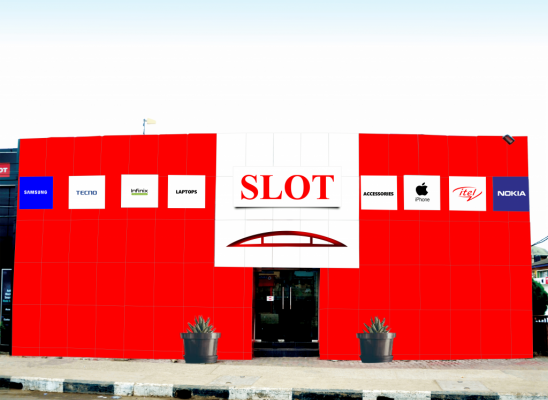 SLOT (www.slot.ng) is one of the oldest and biggest offline retailer of smartphone and all types of gadgets in Nigeria with over 60 stores spread across 18 states in the country. SLOT formerly sold phones, gadgets, accessories, and other home/office electronics to customers on a one-off payment model only but the company now offers more flexible gadgets acquisition plans.
Customers can trade in their old smartphones for a new one as well as purchase a news smartphone and pay in monthly installments over a specified period. Like Jumia, SLOT also offers 3 & 6 months repayment plans for smartphones, accessories, laptops, and other gadgets and electronics.
To purchase a phone from SLOT and pay later, you'll have to visit any SLOT store/branch that closest to you to make enquiries regarding the device(s) you want to purchase, the price, payment plans, and any other details that you need to know. If the terms of the financing sit well with you, you'll be asked to fill an application form and submit the necessary documents. Do that and your application will be processed in 24 hours.
If approved, the device you want to purchase will be handed to you and you can continue with the payment of the device later.
Advertisement - Continue reading below
4. ParktelOnline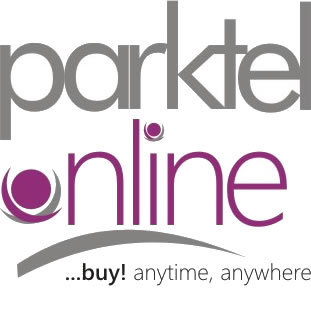 ParktelOnline (www.parktelonline.com) is another leading smartphone retailer in the country that also provides smartphone financing plans. ParktelOnline basically sells mobile devices and accessories only and as such wants to put smartphones in the hands of those who aren't financially capable enough for a one-off payment.
ParktelOnline's "Buy now, pay later" plan is only available for its customers located in Lagos and Abuja, and is available for products NGN 50,000 and above. Application can be done online via its website or at any ParktelOnline store in Lagos and Abuja.
Smartphone financing plans not only makes it easy to purchase devices without breaking the bank, it also ensures that you don't miss out on the latest technology because you currently cannot afford it. These are currently the popular platforms that offer "Buy Now, Pay Later" financing plans in Nigeria. We'll keep this list updated if more companies spring up.