If you are a fan of Xiaomi's fitness trackers, you are in for a treat. The Chinese company is launching its latest wearable, the Xiaomi Band 8, on April 18, along with the Xiaomi 13 Ultra smartphone.
The Xiaomi Band 8 is expected to be a major upgrade from the previous generation, with a redesigned strap mechanism, a vibrant AMOLED display, and a host of health and fitness features. Here's everything you need to know about this exciting new device.
Advertisement - Continue reading below
Design and display
The Xiaomi Band 8 will retain the familiar pill-shaped design of its predecessors but with a twist. Instead of a wrap-around band, the Xiaomi Band 8 will have three different pegs on each side of the device, allowing you to attach different straps or even put it around your neck like a pendant. This will give you more flexibility and customization options for your wearable.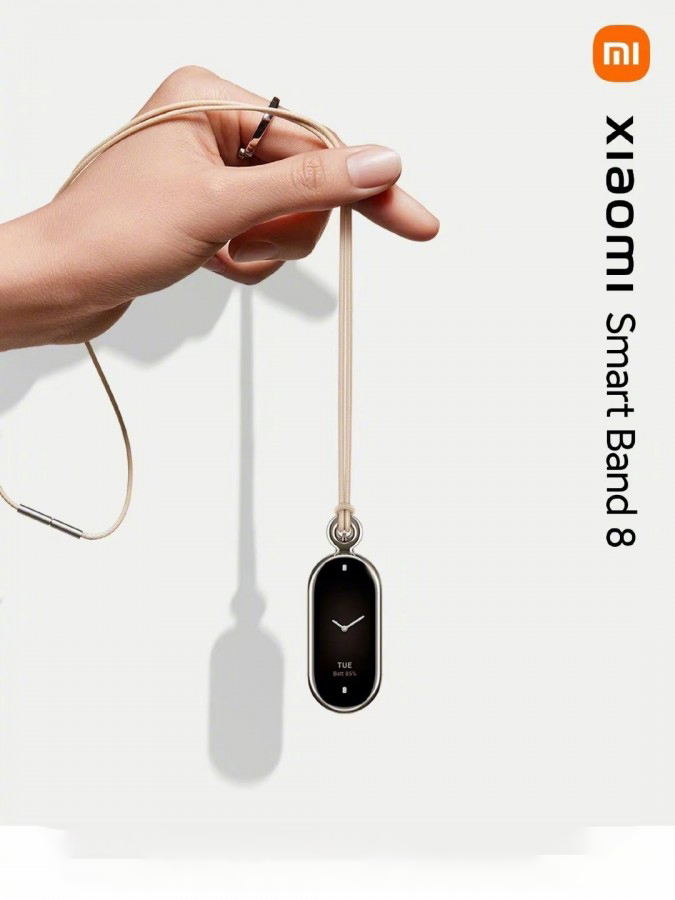 The Xiaomi Band 8 will also feature a 1.62-inch AMOLED touchscreen display with a resolution of 192 x 490 pixels and a pixel density of 326ppi. This will make it one of the largest and sharpest displays among fitness trackers in its class, offering a clear and colorful view of your stats and notifications. The Xiaomi Band 8 will also have always-on functionality and a redesigned UI that will make it easy to navigate and use.
Related:
Health and fitness features
The Band 8 will offer all the basic and advanced features you would expect from a modern fitness tracker. It will monitor your heart rate, blood oxygen level, sleep quality, stress level, and menstrual cycle. It will also alert you if your SpO2 level drops below a certain threshold, which could indicate respiratory issues.
The Xiaomi Band 8 will also track your daily activities and workouts, with over 30 sports modes to choose from. It will automatically recognize some of the most common exercises, such as walking, running, cycling, and swimming. It will also sync with your smartphone's GPS to provide accurate distance and pace data.
The base model of the Xiaomi Band 8 will rely on connected GPS, while the Pro variant will have built-in GPS for more convenience and accuracy. The Pro model will also have a longer battery life than the base model, which is expected to last up to 14 days on a single charge.
Advertisement - Continue reading below
Price and availability
The Xiaomi Band 8 will be launched in China on April 18, along with the Xiaomi 13 Ultra smartphone. The price of the device has not been officially announced yet, but it is likely to be very affordable, as Xiaomi is known for offering great value for money. The previous generation, the Xiaomi Band 7, was priced at $50 for the base model and around $70 for the Pro model.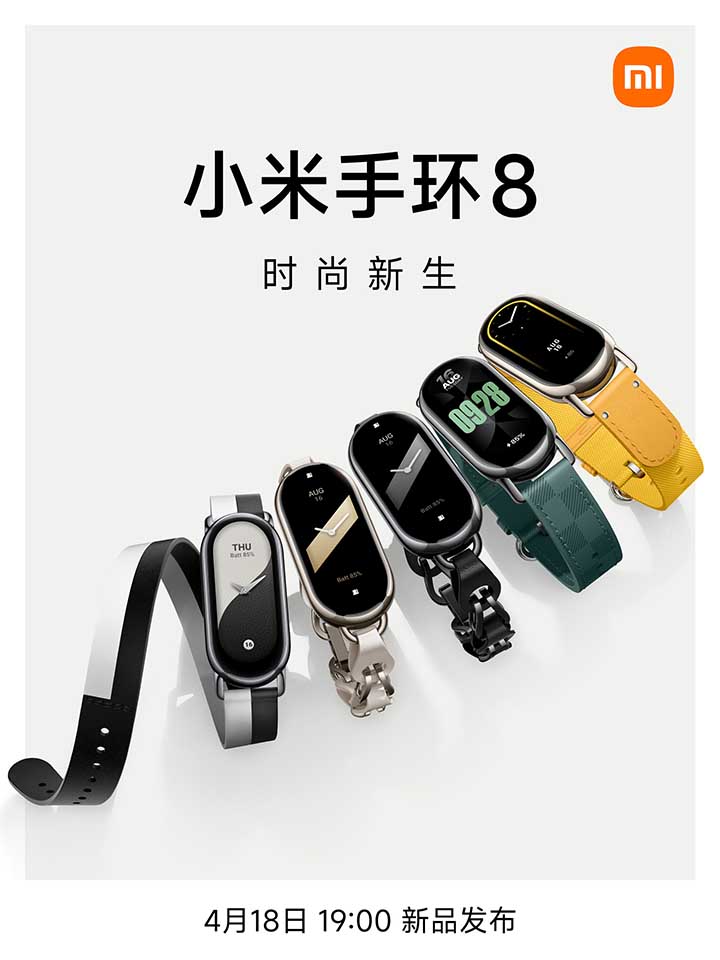 The global release date of the Band 8 has not been confirmed yet, but it should follow soon after the Chinese launch. The international version of the device may have some differences from the Chinese variant, such as lacking NFC support or a voice assistant.
The Band 8 is already shaping up to be one of the best fitness trackers of 2023, with a sleek design, a stunning display, and a plethora of features. However, this device isn't the only one coming up. Huawei is set to unveil its Huawei Band 8 a day before Xiaomi and it'll be interesting to see how these go against each other.