Summary:
The Phantom A+ is a beastly piece of hardware baked in great software serving you a Jellybean experience at an affordable price. With dual sim card support, a 9.1mm slim design, an anti scratch polycarbonate body, a power packed 1.2Ghz Quad Core Processor, a 5.0 HD display and a 2100 mAh Li-ion battery, the Phantom delivers a seamless user experience at an amazingly affordable price.
We obtained two Phantom A+ Devices for review and experienced some signal reception glitches with one of them. This was a huge letdown considering calling is still the sole purpose of the phone. The A+ also lacks finesse and polish where the hardware and software work remarkably well together without occasional annoying hitches.
Advertisement - Continue reading below
Perception is as good as reality
From manufacturing cheap feature phones, Tecno went on to make a brave statement with the Phantom A and then the A+ shortly after but many people (like us here at the TechPost) are not sure whether they can trust Tecno's flagship phone. Many fear that they will buy it and later get disappointed as it might turn out to be a flash in the pan or won't measure up to the hype it's been accorded.
So we decided to get our hands dirty with it and bring you a breakdown of our experience with the device.
Unboxing: Free accessories in the Box
Tecno definitely nailed the packaging with the Phantom A+. One gets the feel of a premium device right from the time of unboxing to pressing the power button as the Phantom looks nothing like its price. Packed neatly in a hard board beautifully branded blue box, the Phantom comes with a host of free accessories that instantly excite you.
You get a screen protector already installed, a flip case cover, a 2100 mAh Li-ion battery, white earphones, a travel charger and 2 micro USB data cables, a 2200 mAh battery bank that doubles as a torch, a 13 month warranty and the Phantom user manual — all within the device price tag.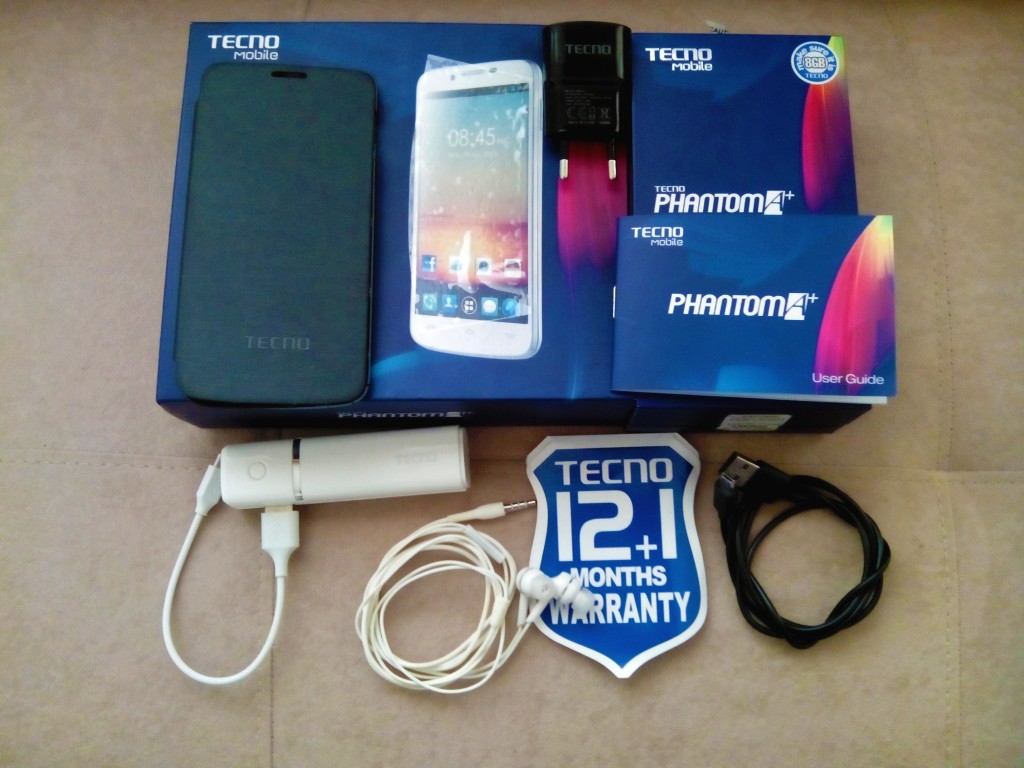 Are the Specs Real?
The Phantom specifications are real. The Phantom packs a slim 9.1mm design, a 5.0 HD TFT Display, a 1.2Ghz "Quad Core" processor (though we could only see 3 processors using "Android Info" App) with 1GB of RAM and 4GB of ROM, GPU embedded and  an expandable memory of upto 32GB,  an 8MP rear Camera with Flash and a 1.2MP front Camera, GPS, Bluetooth 3.0, an FM Radio, 3G antenna, A gyro sensor, Light and Proximity Sensor, Dual Sim capabilities and 2100mAh Battery to keep you running.
Advertisement - Continue reading below
These specs elevate the Phantom to the podium of high end smartphones like the Samsung Galaxy S2, Lumia 820, iPhone 4S etc.
Android 4.2: An even sweeter Jelly Bean
All the power specs are served with the Sweet 4.2 Jellybean which is Google's latest major iteration of their Android OS.
A complete review of the Jellybean OS would be for another day but the OS is such a major element of the Phantom experience that David Okwi actually believes that even with all the beastly hardware, the Phantom would have been just another ordinary phone without the Android OS.
One of our major concerns at this point is whether or not Tecno will be delivering updates to the OS regularly as there's no mention of that at all.
There's an offline AppStore with thoughtful inbuilt Apps
Another awesome thing about the Phantom is that it comes with many useful pre-installed apps. Apart from the usual Gmail, Youtube, Maps, Stock Browser, Calculator, Calendar, Notes, Video player, Recorder etc We saw apps  like Opera Mini, UC browser, Whats app, Flash share, Torch app, OOBE, Quick Start, Calcare, and a host of boring Games from Gameloft except Asphalt. Some Notable apps were;
OOBE App & the Quick Start App: The OOBE app gives you step by step instructions to help you setup your phone when its new. This is very essential as not all customers are well conversant with setting up their devices while the Quick Start app takes you through all the basic gestures and phone management tips you need to know.
Calcare App: An amazing app which shows you the location and contact of all Tecno Calcare centres across Uganda and Africa where you can get your Tecno fixed should you have any issues with it.
The APK assistant: A mini offline app store with free pre loaded apps that you can install even without a data connection. Having an offline App store is a huge plus as it saves users data costs.
Advertisement - Continue reading below
Flash Share: This Tecno exclusive app makes sharing content between Tecno phones very simple using WI-FI and no data. We were able to share folders, documents, MP3 files, videos, pictures and even App APKs
Asphalt: This is a popular game that comes pre installed unfortunately its too heavy and graphic intense that it often freezes the phone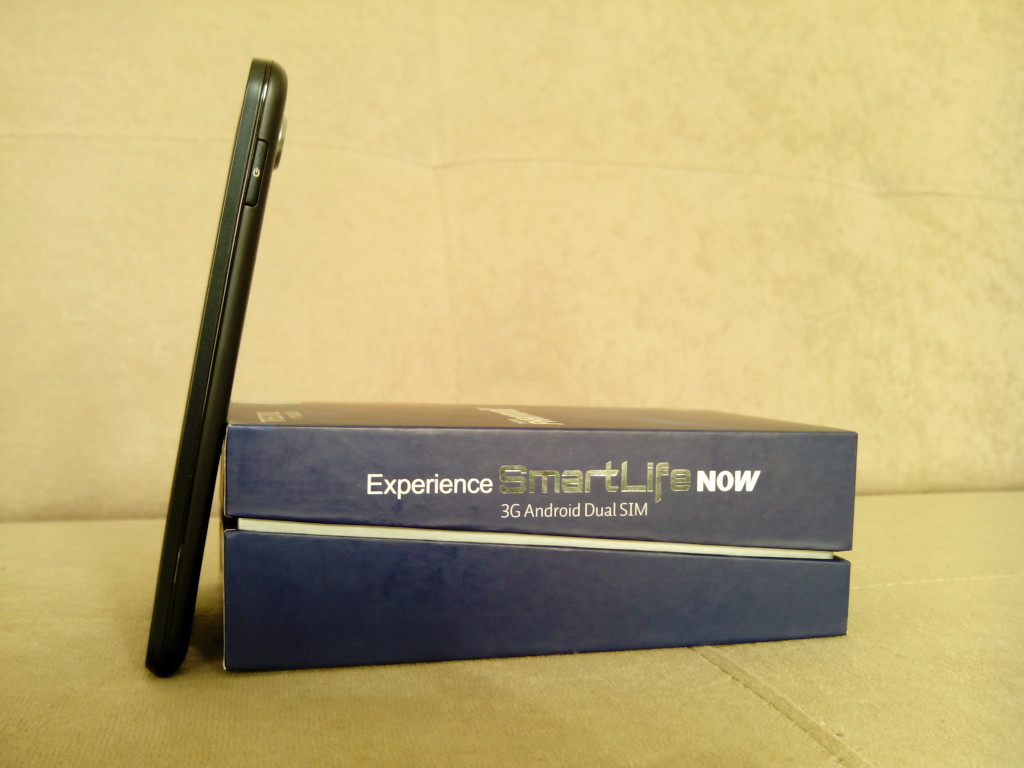 Design: Is it a Galaxy or Phantom?
Almost everyone who saw me with the Phantom asked "Which Galaxy is that?" and I would reply it's a "Galaxy Phantom" and later tell them it was a Tecno. I would immediately see faces painted with expressions of disbelief.
Apparently Tecno hired French phone designers to design the Phantom, however, the resemblance of the Phantom to the S3 is evident albeit smartly. Even though the phone looks like a Galaxy from afar, at close range one notices the absence of a physical home button akin to the Galaxies and the protruding rear camera that looks more like the HTC One X so we shouldn't be expecting a court battle over design like that of Apple Vs. Samsung.
That said, the Phantom takes on a rectangular design with curved and smooth corners. The  slim 9.1mm phone is wrapped up in an anti scratch  polycarbonate back and what looks like a metallic finish on the sides. It feels light and steady in the hand even though its a little huge. The design features a micro USB charging port and the 3.5mm earphone jack at the top of the device. The power button is on the right side while the volume keys and a dedicated camera button are on the left. The camera button terribly feels misplaced as it could have been better and more convenient on the right considering the orientation of the phone. It would also work better on the right considering that when you replace the back cover with the Flip case, the camera and volume buttons are  unreachable.
The protruding camera is a little bit of a turn off making it look like a foreign body on the phone. Its also easily scratched since the phone rests on it when places on a surface. This will in turn affect the quality of the images it takes.
The speaker was placed at the bottom centre on the back which was easily blocked when someone puts the phone in the pocket or in  a bag and as a result you might not hear your phone ring if vibration isn't activated since the highest ring volume isn't high enough in loud environments. Even though the design and feel are premium, it's important for Tecno to invest in differentiating itself rather trying to look like its competition especially if its to thrive in the very harsh and dynamic smartphone market
Advertisement - Continue reading below
Display: 5.0 HD display  but TFT
Whether its  work or play The large 5.0 720*1080 HD display  gives you enough space to comfortably edit your documents, reply emails, read your Ebooks or watch Movies. In the case of the Phantom, the TFT display is good enough with wide viewing angles but the display isn't as sharp as seen on Apple's IPS and Samsung AMOLED displays. We also noticed some grid lines when you tilt  the phone at a particular angle when the screen is off which made it feel a little cheap. Even though a better screen would have been good, the Phantoms TFT display is good enough for its price tag and  many will not even notice any difference from any other screen.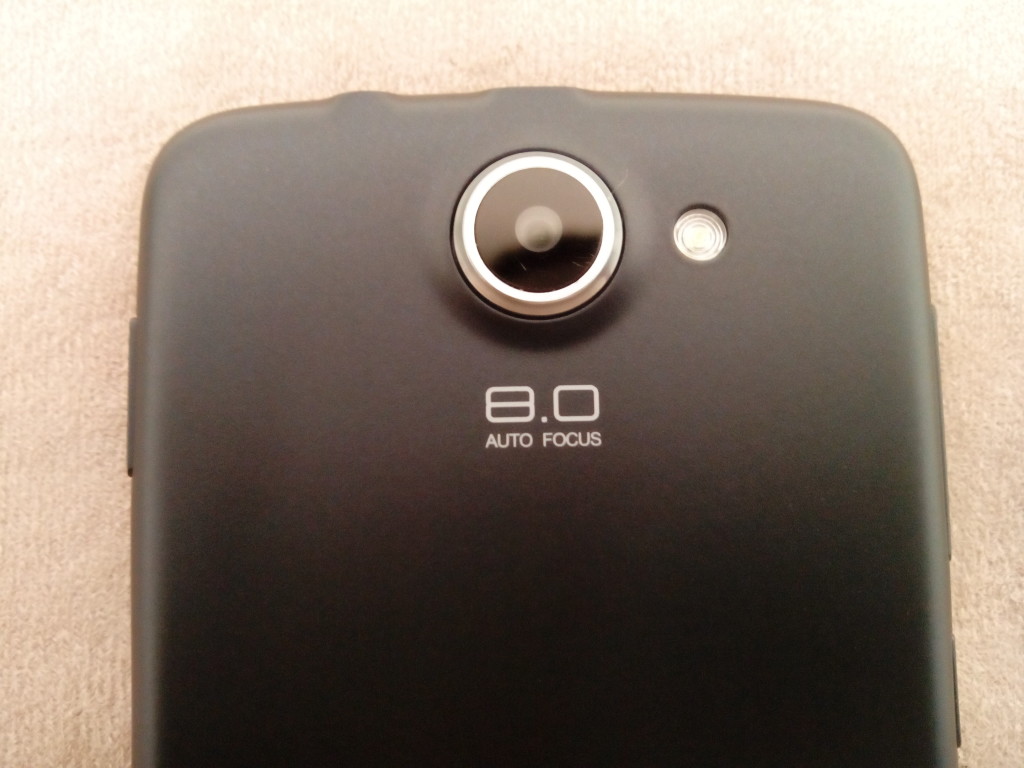 A Snappy 8MP Camera that under-performs in low-light
The 8MP camera** comes fully customizable with many functions and modes almost like a standard DSLR camera. The camera could take Multi angle, Panorama and HDR shots with a host of controls allowing you to manipulate  Exposure, White balance and ISO. The Phantom camera also had Color effects, multiple preset modes for easy photography, Anti Flicker, Continuous shot, Face detection, Face Beauty, a self timer and an inbuilt photo Editor allowing you to retouch and add flair to your photos.
We were terribly disappointed by the lack of an image stabilization or anti shake feature as any movement of the subject or photographer would result in blurred images especially in low light situations. Even though the Phantom uses LED flashlight to boost low-light photography, the shots weren't as good as those we got with other high end smartphones like the Lumia 820.
Also, the Camera sounds cannot be turned off except the phone is in silent which makes it hard to take candid photos.
We considered the Phantom Camera an average performer for Hobbyists as getting crisp images was such a hustle while other Cameras like the for the Samsung and iPhone just work effortlessly. We hope that the 13MP Camera in the Phantom A II which is Tecno's latest iteration in the Phantom series has fixed these issues
The Phantom gives a fine and dandy Jellybean user experience
Tecno claims that the Phantom A+ has Quadcore Processor, but when we probed the device with "Android info" App, we could only see three 1.2Ghz cores instead of four! Still with three cores, bouncing between Apps gave us a remarkably fluid Jellybean experience. While 10 – 15 apps on an entry level Android is all you can install and work with, we installed over 45 apps and still counting but the phantom never showed us any signs of slowing down or freezing.
We were able to open over 25 apps in the background but the phantom still remained fast and responsive.
Advertisement - Continue reading below
Our disappointment was when we tried to play Asphalt a graphic intense game. This was the first time the Phantom froze for about a minute before loading the game. We thought it was a one off but we played the game over and over again and concluded the graphics intensive game brought the Phantom to its knees which left us wondering if the 4 cores were asleep and needed waking up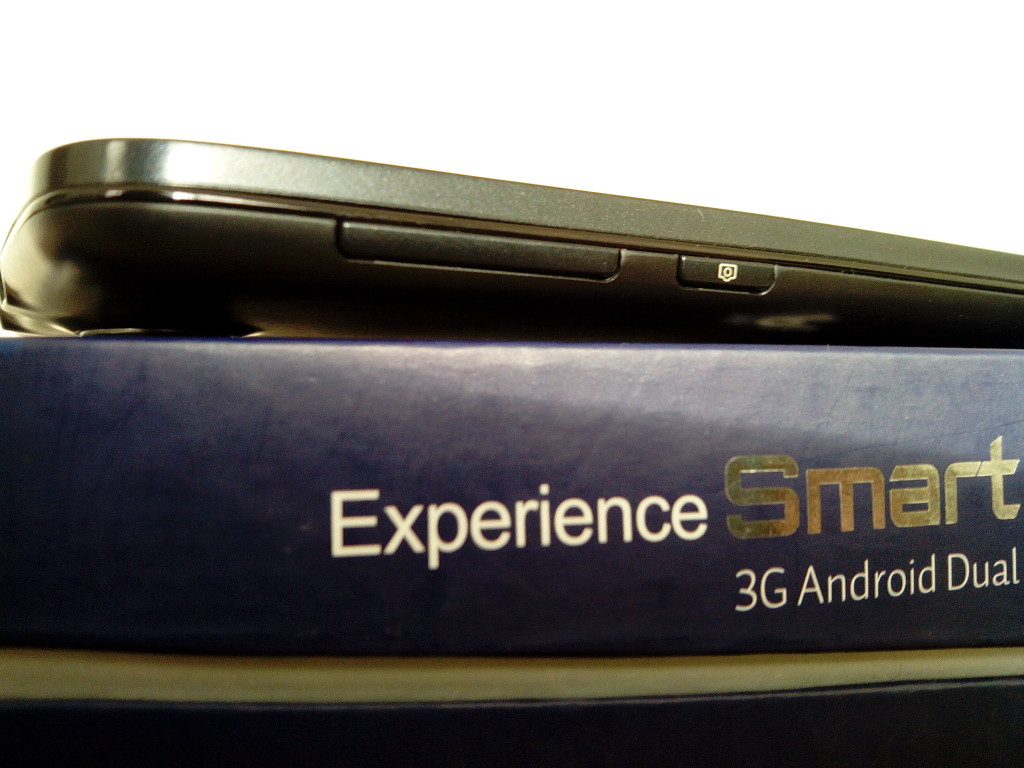 As expected the Phantom is your portable Multimedia packed device
The Phantom comes with an 8GB memory card expandable to 32GB this gives you enough space to load all your music, movies and more. It was also able to play multiple media formats like MP3, AAC, MP4  and AVI on top having an FM radio. These options — as opposed to online music streaming services adopted by other smartphone vendors — are more ideal for Africa where bandwidth is a bottleneck.
The radio also has an inbuilt recorder so you can record your favorite radio show for later
We couldnt verify if the Phantom A+ was DLNA and WI-FI Direct certified but we managed to interact with a Smart TV to stream content wirelessly via Wi-FI among other things
2100 mAh Li-ion Battery takes you 8-10 hours on 3G
Like all other smartphone batteries, the Phantom battery isn't unique and can really drain fast with heavy use. However In comparison, the Phantom battery had a higher endurance taking us between 8 – 10 hours on 3G which we found to be a major bonus. When not on 3G the phone could go upto 1 1/2 days and when the battery dried up we were able to charge the phone using its external battery bank.
We also noticed that when we charged the phone using a fully charged battery bank, it didn't charge up to 100% but drained at about 60%. When we charged and used the phone at the same time, the battery bank just acted like an extension of the Phantom battery and not necessarily delivering charge.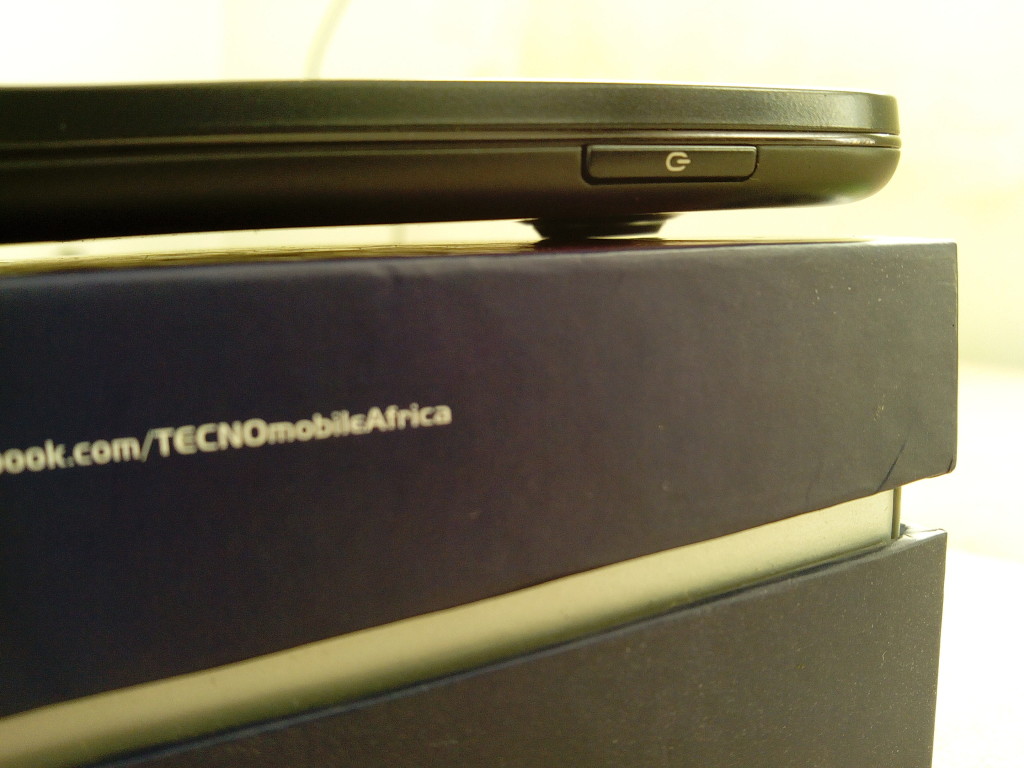 Availability and Cost
The Phantom is available at the Tecno head office Kampala, Select MTN stores and a host of downtown dealers/Agents. Its advisable to purchase the Phantom from Official distributors and dealers. The official retail price from the Tecno retail store is 650,000 Ugx  (about $250) but some dealers have different prices.
What we didn't Like about the Phantom A+:
Reception issues: One of the Phantoms we tested started having reception issues in just 3 weeks. In some cases we couldn't not make calls indoors and had to move outdoors to make calls. We also couldn't get 3G and were constantly on EDGE.

The Flickering screen: When Brightness control is set to automatic the Phone  flickers constantly as it tries to re adjust the brightness which makes it seem like the Light sensors weren't properly calibrated

Advertisement - Continue reading below

One of our test phones also made a slight whistling sound in the background when we ran particular apps which left us wondering what was wrong

We listened to the Radio which was always interrupted by almost every app we ran which was very irritating

Torch App was not as polished and feature rich like some of the alternative Torch apps we got on the Playstore such as the FlashLight App.

The battery bank drains so fast and cannot deliver a full charge

The Flip case isn't magnetic as a result couldn't comfortably settle on the screen. This occasionally and accidentally triggered some apps  which was a big inconvenience.

The Phone isn't Skype certified as such we received a message while installing Skype that the device may not perform satisfactorily as its not certified however the Skype app worked just fine
Conclusion
The Phantom A+ emerges not as another wanna-be smartphone but one that actually contends against renown heavy weights like the Samsung Galaxy S2, The Lumia 820 and the iPhone 4.
Tecno uses its  in depth understanding of the African market to deliver a smartphone that will surprise many at first sight — as the Chinese feature-phone-turned-smartphone maker has a perception problem to overcome among seasoned smartphone owners who are used to renown global brands like Samsung, Nokia and Apple. Only time will tell what Tecno's future will be.
NOTE:
*** We obtained 2 devices for review and test run both of them simultaneously. We shall call them device A and Device B. We experienced reception issues with device B that worked perfectly well for three weeks and started frequently losing signal and had no 3G reception while device A worked just fine. We immediately took device B to the Tecno Carlcare centre where we left the phone for a day. When we returned we were assured that the phone had been fixed but we later experienced the same issues with the device. We are now seeking replacement and will update you on what happened
** All photos used in this review were taken using the Phantom Camera
Phantom Gallery