Ever been to a checkout counter at supermarket, hospital, Hotel, Gym only to be asked additional charges on your debit card? Well, that's happened to me several times. I've been asked additional Ugx 2,500-5,000 in additional to my medical bill at a dental clinic once.
Now Bank of Uganda(BoU) has prohibited all merchants (Shops, retail outlets, all businesses in trade) from levying surcharges and imposing minimum transaction fees to customers using their debit or credit cards to pay for goods through a Point of Sale (PoS)/ Card machine.
Advertisement - Continue reading below
When I spoke to Stanbic customer care, she confirmed that users are not supposed to be charged as per Bank of Uganda regulations. The bank instead transfers the transactions fees to the merchant.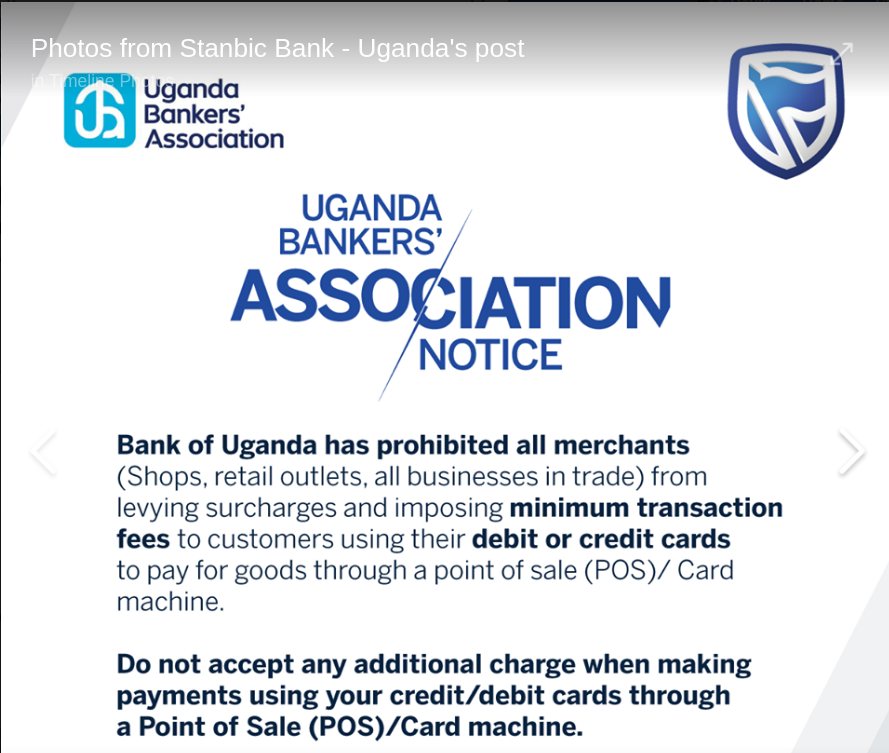 So next time you want to pay for something, you just might save using your ATM/Debit card at the PoS directly instead of walking to the ATM machine where you'll be charged withdrawal fees before you get the cash out.
If you wish to use mobile money, MTN MoMoPay doesn't charge you extra transaction fees at the counter at least at all Shoprite outlets in Uganda.