Just a couple of days ago, many fintech platforms offering virtual USD card services to customers across Africa announced that they will be shutting down their virtual USD card services, indefinitely, effective Saturday, July 16, 2022.
With that, customers would no longer be able to use them for any transaction or online purchases. Some of the fintech platforms that made this announcement include Barter by Flutterwave, PayDay, crypto exchange Busha, Vella Finance, and Uganda-based Eversend. And as expected, the news quickly gathered a lot of reactions online, and panic in some quarters.
Advertisement - Continue reading below
---
Related: Platforms that provide Virtual Debit Cards in Nigeria
---
So, What Suddenly Went Wrong?
Why are these big-name African startups suddenly unable to offer virtual card services to their customers? Well, Flutterwave mentioned in the email that was sent to users that this unavailability is due to "an update" from its card partner, which will cause the card service to be unavailable for an extended period of time. The card partner, in this case, is Union54, a Zambian startup that makes issuing virtual dollar cards in Africa, seamless.
Union54 is a 'Mastercard Principle' member. This allows them to issue and acquire card transactions, and their API allows companies (fintech startups) to issue debit cards to their customers and employees without interfacing with a bank or a third-party processor.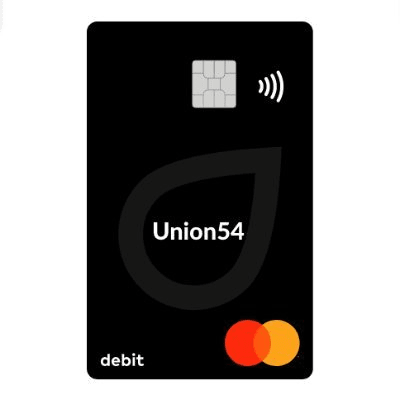 According to information on TechCrunch, Union54 – since it launched in 2021 – has been battling chargeback fraud. Hence, the decision to put operations on hold until it is able to resolve that.
What is a chargeback? A chargeback is a query raised by a cardholder when they haven't gotten value for a transaction. For instance, you've just made a purchase on Amazon with your virtual USD card and while you were debited for the said transaction, your purchase on the Amazon website wasn't successful.
A chargeback fraud, on the other hand, happens when a cardholder raises a dispute and tries to get a refund even when the transaction happened. And in a lot of cases, the issuing bank (Union54) initiates the chargeback process, removes the transaction amount from the recipient's account, and returns it to the cardholder.
Advertisement - Continue reading below
These issues led to the suspension of Union54's Bank Identification Number (BIN) by Mastercard at one point. Also, "an ultimatum was given to Union54 by Mastercard to improve this processes, however, Union54's efforts weren't deemed enough by Mastercard", per TechCrunch.
---
Related:
---
What Next?
We do not know for sure when Union54 will resume operations, however, according to a memo Union54 sent out to its partners it says "We have a number of upgrades and work streams we will be implementing which might take us 6 weeks before we can resume service again".
In the meantime, if you desperately need to use a virtual USD card, you can check out these alternatives: Bitmama, Mono, and Chipper Cash.