Bumpa is a Nigerian e-commerce solution startup helping African retail merchants manage and grow their businesses right from their mobile phones. The startup, just recently, announced that it has raised $200k in pre-seed funding round from popular Nigerian venture capital firm, Microtraction, Rizq Investment Group, Greencap Equity, Whogohost Venture Arm, and DFS Labs. Angel investors like Prosper Otemuyiwa, Oo Nwoye, participated in the round.
"Building the operating system for MSMEs in Africa can be daunting but having the right team, very supportive investors, and the best community of customers makes the work fun to do and a lot easier. I believe that a lot of small businesses will thrive as they begin to take advantage of technology for their growth and I'm very excited about the future of commerce in Africa because of what we are building at Bumpa." Kelvin Umechukwu, the CEO of Bumpa, said while commenting on the funding round.

Advertisement - Continue reading below
What Bumpa Does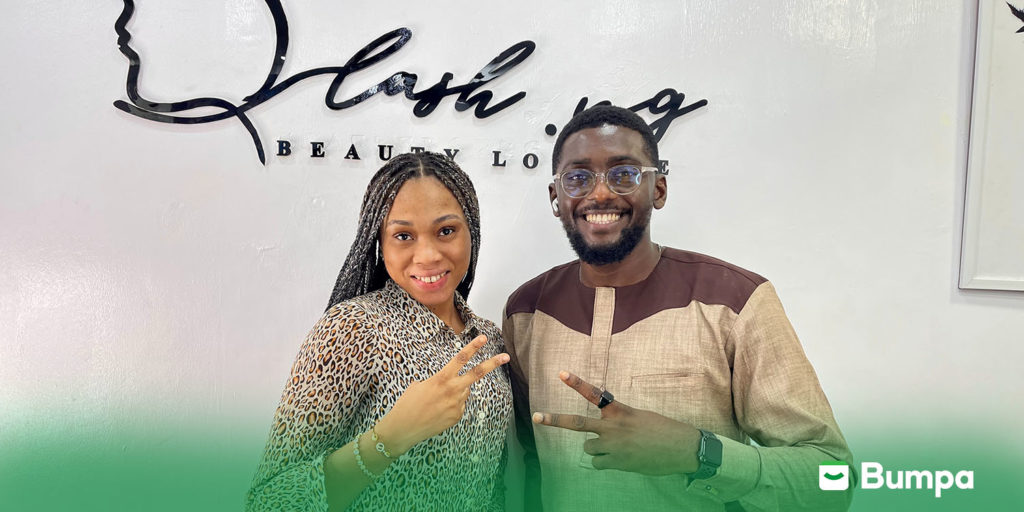 Bumpa was formerly known as Salescabal. It was then rebranded and relaunched in 2018 by Kelvin Umechukwu who is the current CEO of the startup, and Adetunji Opayele, the current CTO of Bumpa.
Bumpa provides infrastructure for non-tech-savvy business owners to move their business online and manage every aspect of the business from their mobile phones. Merchants on Bumpa can set up their own website within minutes (with their business name as the domain name), can securely accept online and offline payments from all kinds of Credit/Debit Card, bank transfers, and mobile money solutions through the online store, Manage inventory, bookkeeping, order fulfillment, Easily track sales, dispatch rider requests, and customer engagement tools, all on their mobile device or computer.
At the moment, Bumpa offers a free subscription plan that comes with the following features:
Free online store website
Unlimited Products/Orders
SSL Security
Search Engine Optimization
Whatsapp/SMS Notifications
1.5% online transaction charge
Friendly Analytics
Integrations – Payment, Logistics & Social Media
Bumpa's Growth
Per Nairametrics, the startup has onboarded over 7,000 merchants on its platform with a 50% MoM growth rate, since it relaunched. And its merchants have listed more than 30,000 products and completed over $500,000 in recorded transactions.
With this latest funding round, we expect that Bumpa will be adding new features to its platform to help merchants manage their businesses efficiently, and probably expand into other emerging markets in Africa, parts of Southeast Asia, and Latin America, in the coming years.
Advertisement - Continue reading below