Abeg app is a peer-to-peer platform where users can request money from other Abeg users in your contact list just by typing in their Abeg tag, and can also send money to other Abeg users. With Abeg, you do not need to share your bank details to request and receive money, all you need is your Abeg tag, which makes sending and receiving money a lot easier. In this article, we will show you how to send and request money on the Abeg app.
How to Send and Request Money on Abeg
When you install and sign up on the Abeg app, you'll be greeted with an interface where you can immediately request and send money to other Abeg users. So, for instance, if you want to request money from a friend who has an Abeg tag, here's how you should go about it:
Advertisement - Continue reading below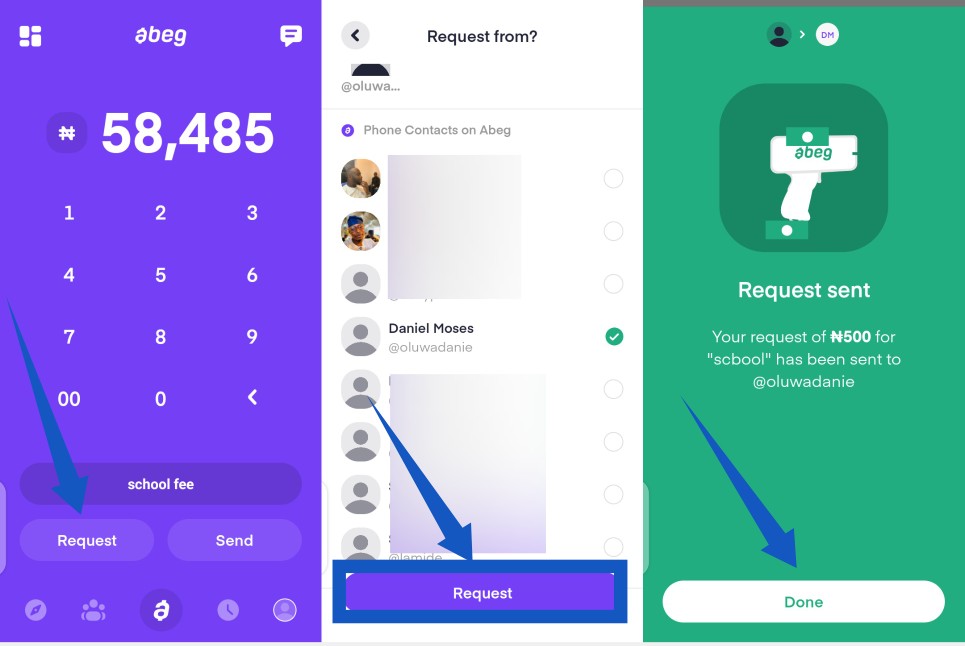 Hit the Request button
Then, type in the amount (in Naira) you want to request for, from that friend. You'll also need to type in what the money is for.
Next, hit Request
You will then need to select a friend you wish to request money from, from your contact list.
Then, hit the Request button.
You should note that the person you're requesting money from will have the option to either accept or decline your request. you'll get a notification if they decline.
How to Send Money on Abeg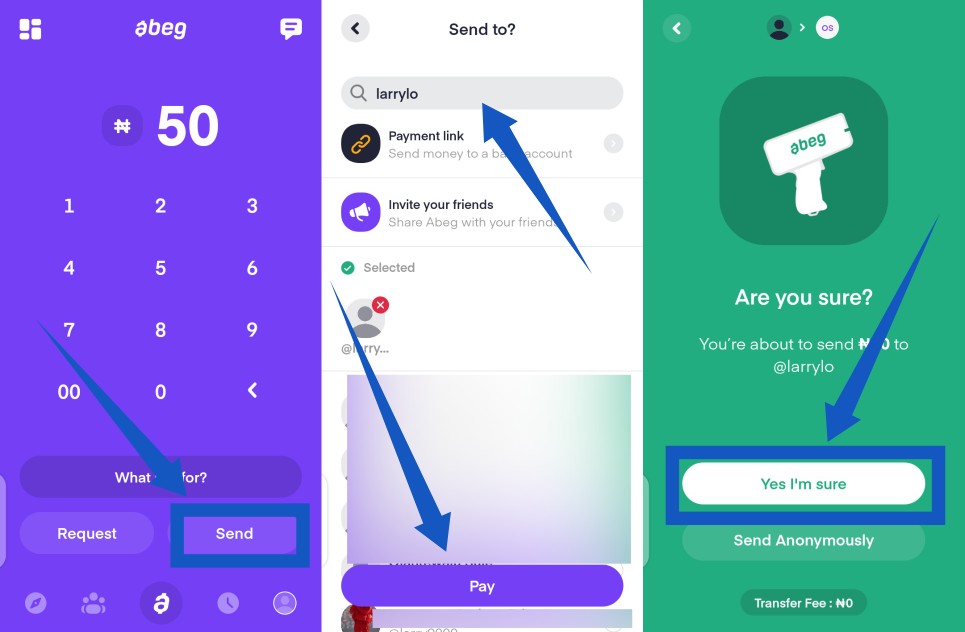 Tap Send from the main interface
Enter the Abeg tag of the person you wish to send money to. Or you can search your phone contact on Abeg.
Then, hit Pay. Sending money on Abeg app to other Abeg users is totally free. You can also choose to send money anonymously.
---
Related Article: Send money from Uganda to 6 other African countries with Chipper Cash
---
How to Fund and Withdraw From Your Abeg Wallet
How to Fund Your Abeg Wallet: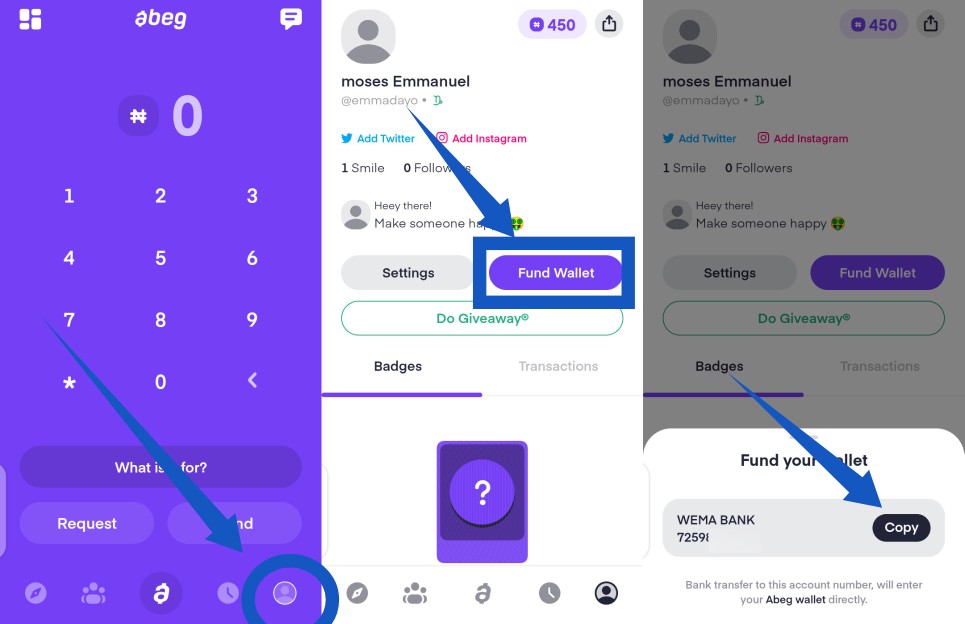 Click on the profile icon to the bottom-right corner of your phone
Select Fund Wallet
A bank account number (Wema bank) assigned to your Abeg account will pop up. You can then fund your Abeg wallet by paying into that account.
How to Withdraw Money From Your Abeg Wallet: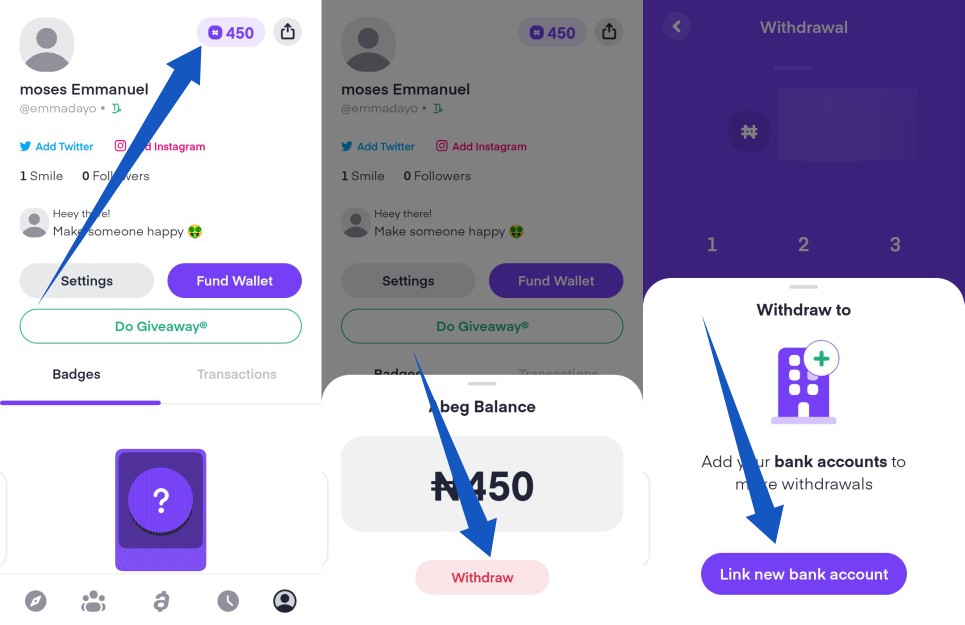 From your profile page, tap your wallet balance
Select Withdraw from the pop up
To round it up, If you haven't linked your bank account yet, you'll be required to add a new bank account to be able to make withdrawals. Also, withdrawing money out of your Abeg account comes with a N10 charge.
Advertisement - Continue reading below
Image credit: TechNextNG