In the past two days, you have probably seen headlines about M-Gas and its partnership with Safaricom.
But what exactly is M-Gas and how does it work? Well, we ordered one of the units and we shall have a proper hands-on soon. Before that, this is what we know about it and how it works.
Advertisement - Continue reading below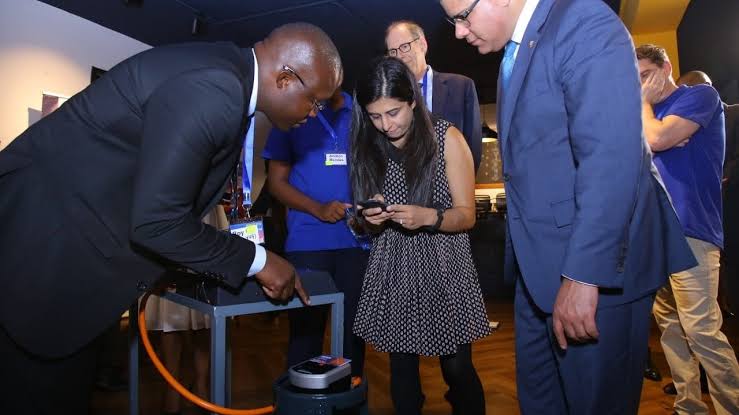 With the new partnership, customers using cooking energy from M-Gas can now access fully filled gas cylinders and pay per volume used. This is thanks to a smart card fitted by Safaricom.
Each M-Gas setup will come with a gas cylinder and a two-burner gas cooker provided at no upfront cost. Customers will be allowed to pay from as little as Sh1 ($0.1), meaning that one can pay to access gas for cooking a day's meal.
Powering this M-Gas is Safaricom's Narrow Band Internet of Things (NB IoT) network. This runs on Safaricom's now-ubiquitous 4G network, to provides low-power mobile connectivity.
With this Safaricom partnership, M-Gas says that once a user runs out of gas, the smart meters will be sending an alert to the company. M-Gas will then deliver another one at no extra cost to the user.
M-Gas makes a lot of sense when you look at the target market for this product. See, for many generations, Kenyans have relied on Charcoal and firewood for their cooking needs.
Last year, the government, in recognition of the enormous environmental impact that this industry was making, banned the production and sale of charcoal.
Advertisement - Continue reading below
M-gas is pioneering efforts to bring affordable, convenient and clean cooking solutions to millions of low-income households in Kenya.
Another company that is really pushing to offer is Koko Networks. KOKO Fuel is a clean, safe and affordable liquid ethanol cooking fuel solution. This is dispensed from "KOKOpoint" Smart Fuel ATMs located in 700 shops across the city.
This push to more environmentally friendly fuels is a very welcome move. Global warming is causing havoc all over the globe and it is these small initiatives that all add up to make a meaningful difference.