Dark mode has been all the rage in the past two years. And for good reasons. With the prevalence of devices with OLED displays, it makes a lot of sense from a battery usage perspective.
Unlike LCD displays that need a backlight to be always on for the display to work, OLED displays light up individual displays. This means that black areas of the display do go all the way off.
Advertisement - Continue reading below
It is worth noting what Android natively supported Dark mode as from Android 9 Pie. Other skins like Samsung's OneUI or Xiaomi's MIUI have had this for much longer.
Many app developers have been able to implement some form of dark mode to take advantage of this. Today we shall look at the Android apps that have implemented this.
1. WhatsApp
It took WhatsApp the better part of a year to fully support dark mode. This debuted in WhatsApp version 2.20.13 and later rolled out in the official channel.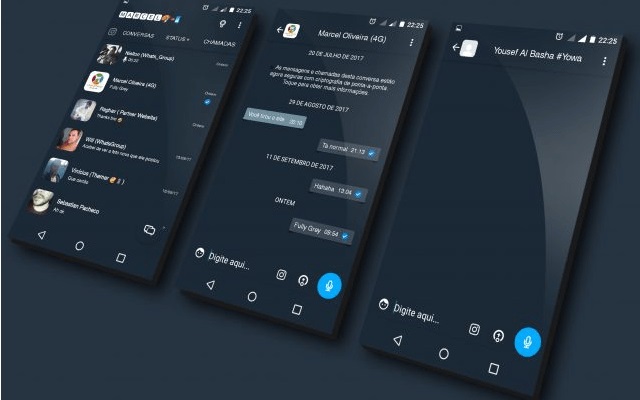 WhatsApp's implementation isn't exactly all black. Instead, it resorts to a dark blue hue with accents. It is still miles better than the white background.
NOTE: Dark Mode for WhatsApp is only available for Beta users/testers. Official Dark mode for the instant messaging app is expected to roll-out soon.
2. Twitter
Twitter for Android has had a dark mode for a while now. Twitter's implementation is a little different because as at the time of writing it does not obey the system-wide settings
Advertisement - Continue reading below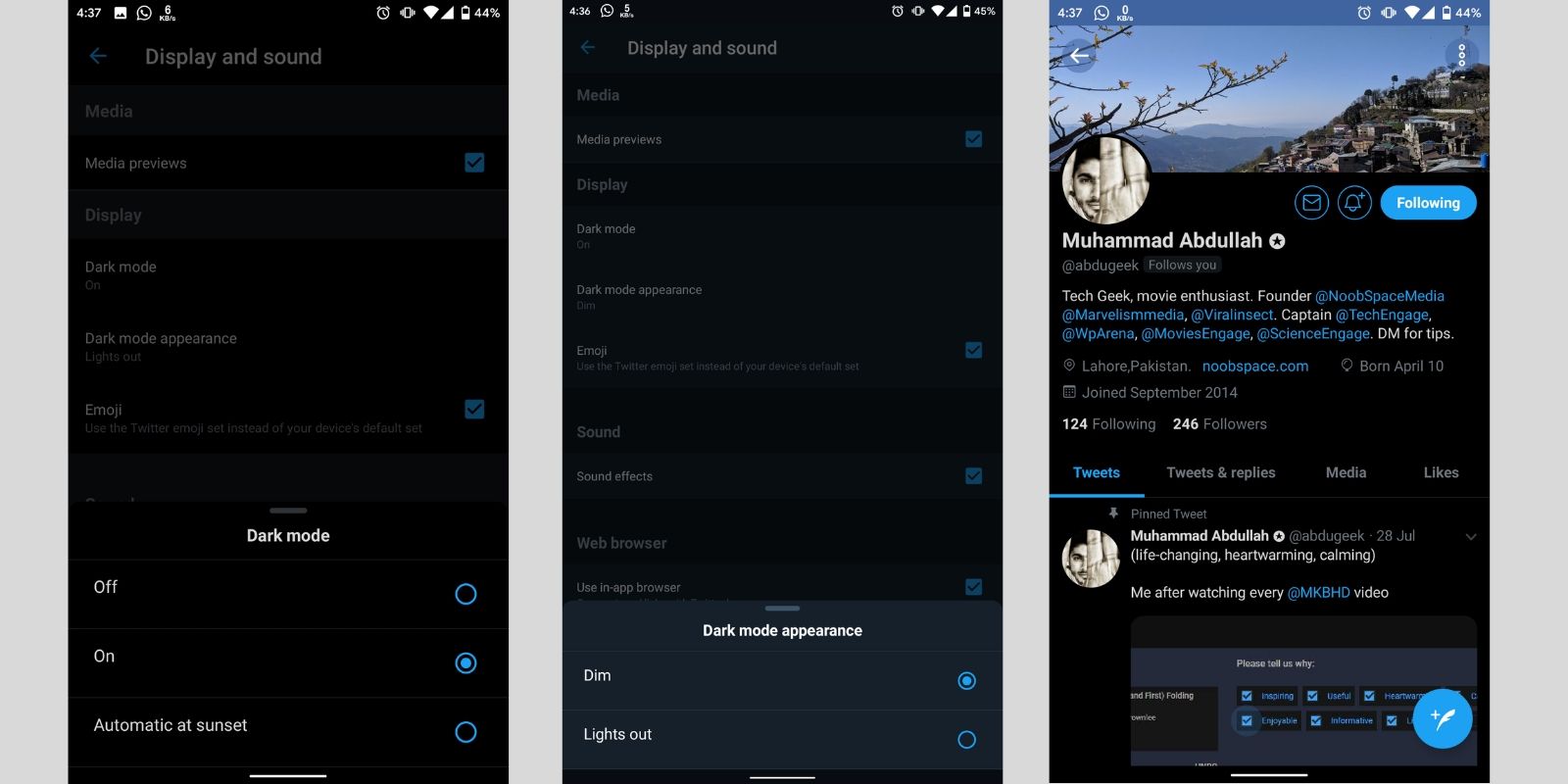 Twitter works with your location and automatically toggles between light and dark mode depending on the time of day. Of course, there is an option to toggle this manually.
3. YouTube
Many Google apps were the first to implement some form of dark mode. This happened towards the launch of Android 9 Pie back in 2018.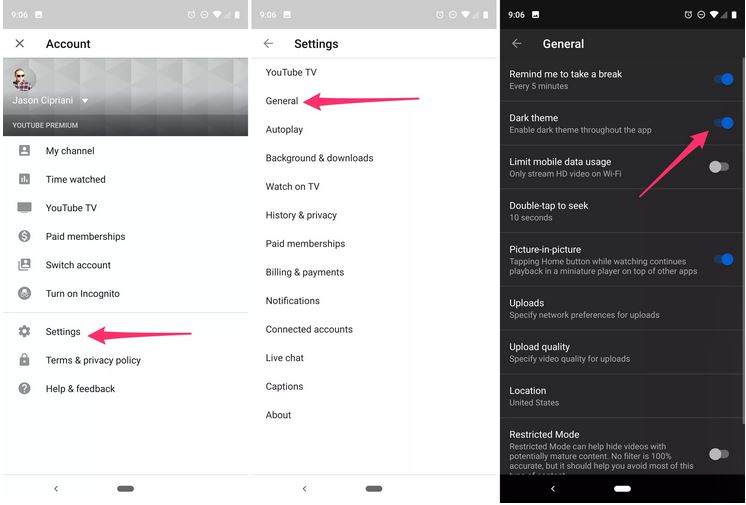 YouTube is no different. Above is the procedure for enabling Dark Mode on YouTube. You will need to update to the latest version from the Play Store if you can't find the option.
4. Google Maps
My personal favorite dark mode implementation is Google Maps. Gone are the days when you'd be driving at night but the backlight from your docked smartphone would blind you. But you have to persevere because you really need it for navigation.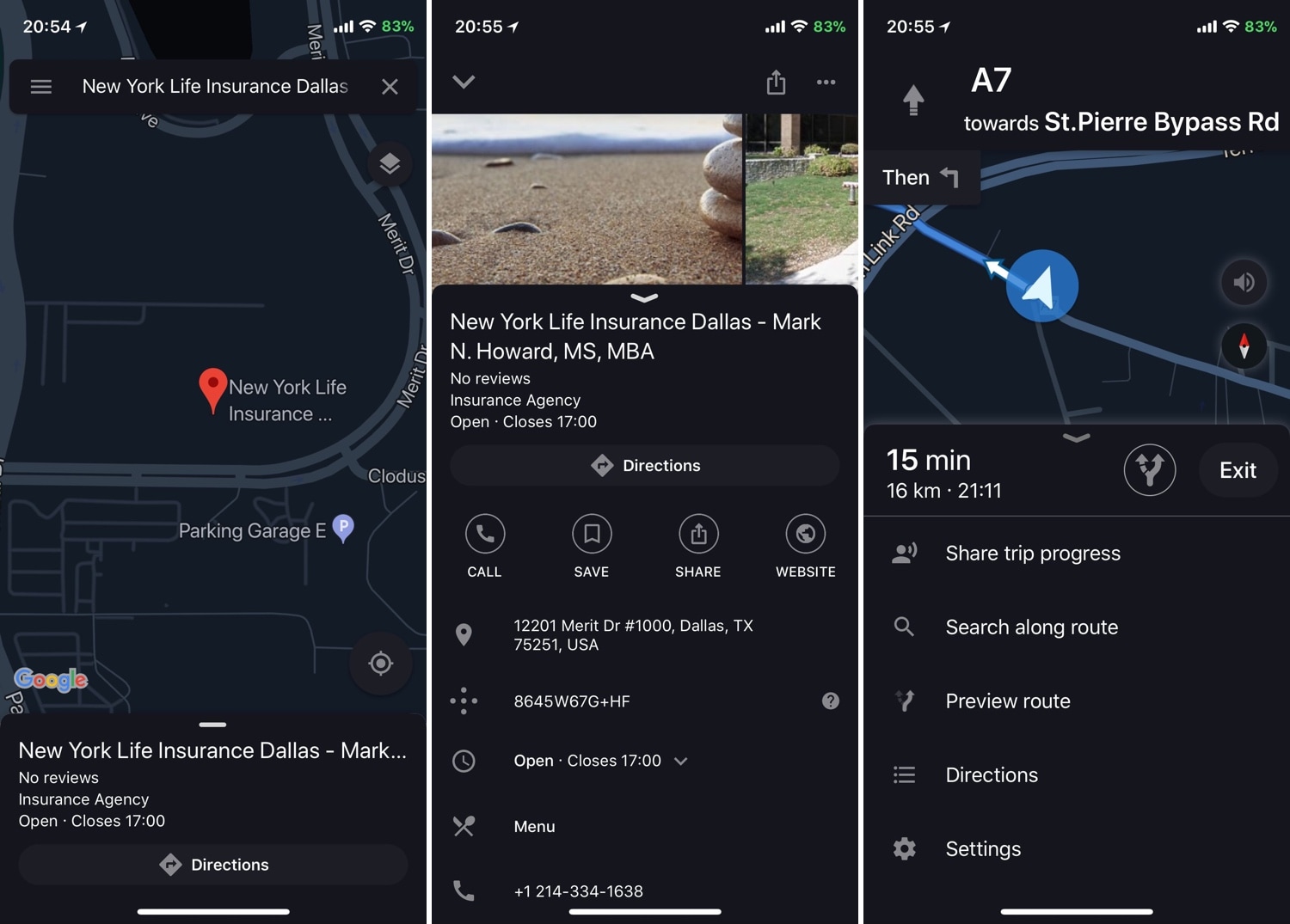 Google Maps' dark mode can also be toggled manually, although it is automatic by default.
The other day I was driving through a tunnel during the day and while underground, the whole Google Maps UI turned to dark mode and then to light once I left the tunnel.
I don't know if it toggled that based on location or ambient light. Either way, I thought that was so cool.
5. Google
The Google App for Android is rather versatile. It is the brains behind Google Assistant, Google Podcasts and more.
Advertisement - Continue reading below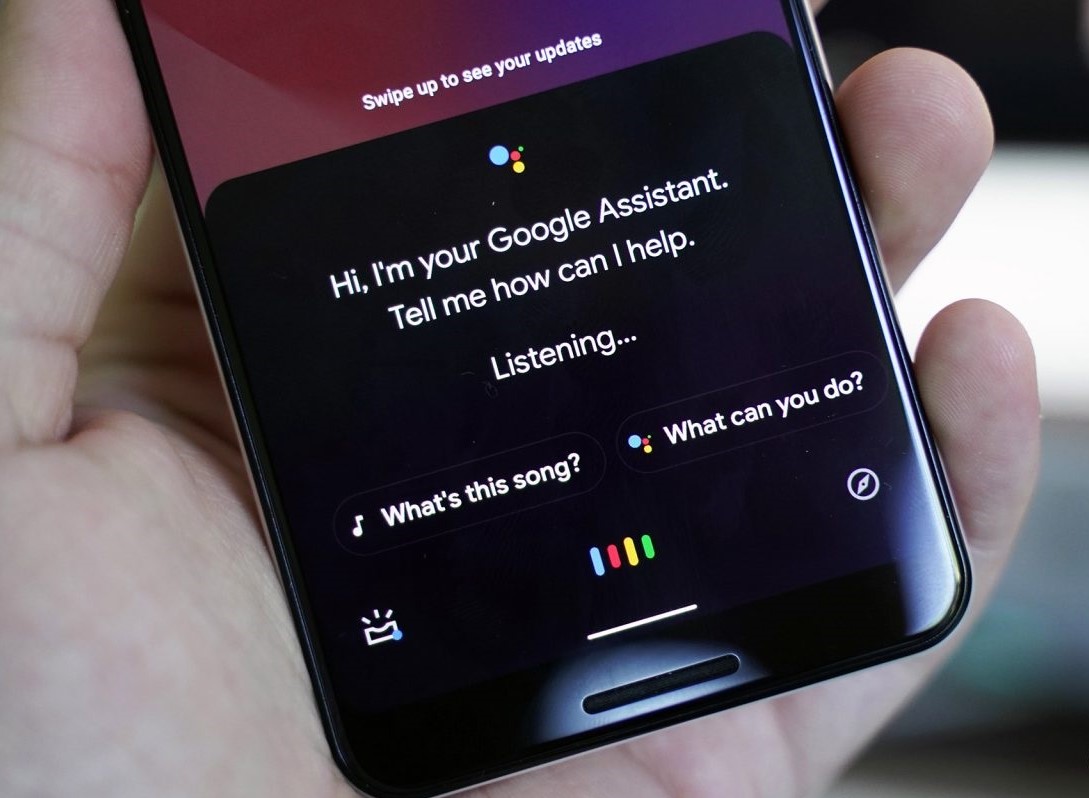 This app's dark mode setting is tied to the system so when you turn your system to dark mode, the Google App goes all dark. All associated apps like Google Assistant and Google Podcasts also obey this dark mode.
6. Facebook Messenger
While the main Facebook app on Android still doesn't have a dark mode, several apps the company owns do. Instagram, Messenger, and most recently WhatsApp have all added the functionality over the past few months. Now, Facebook Lite is being added to that list with its latest app update.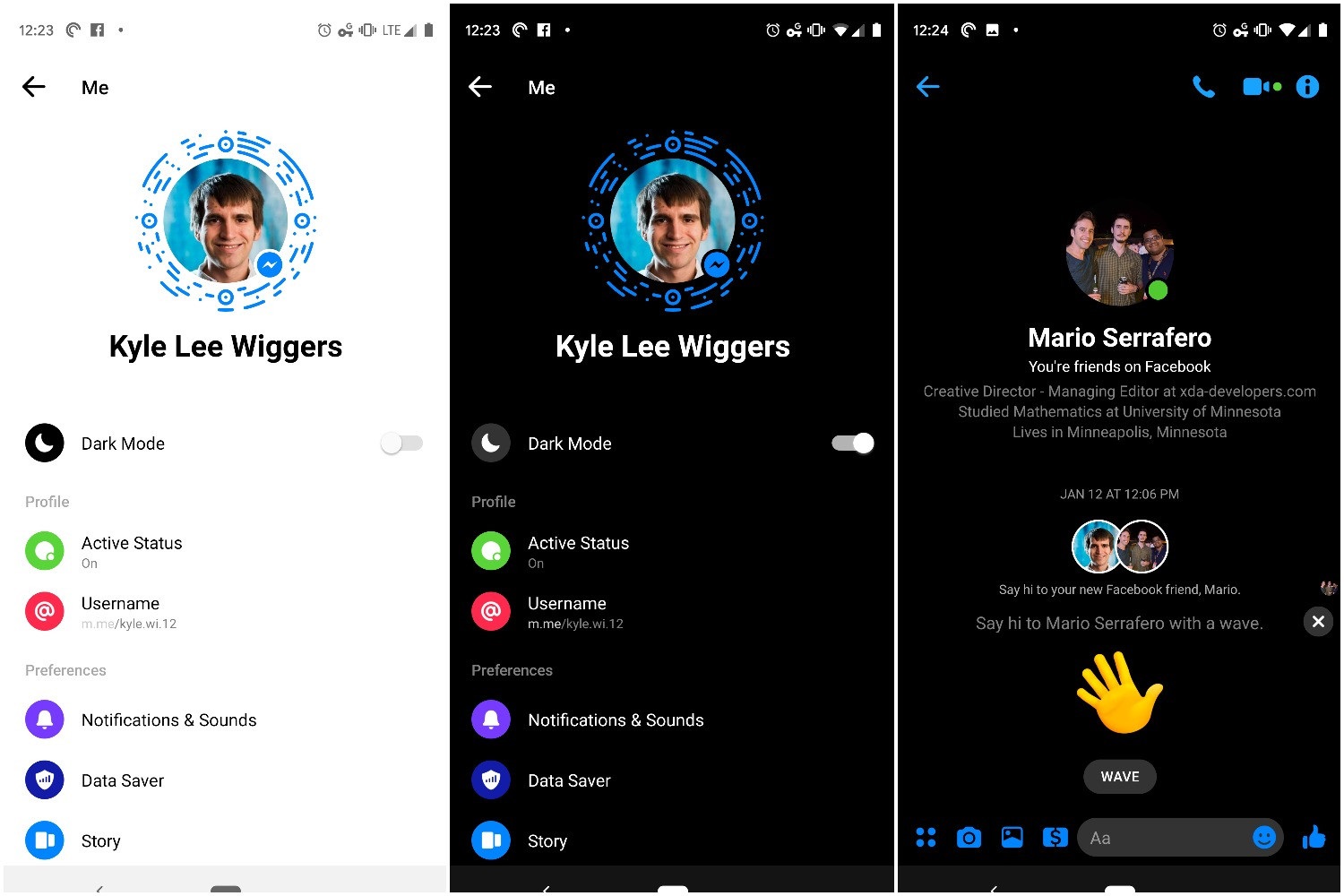 Facebook brought dark mode to its Messenger app in April 2019. It began as a hidden Easter egg that was activated when you hit the crescent moon emoji in a Messenger chat, but it has now become a proper feature.
Facebook Messenger's dark mode plunges your screen into black and grey, and the theme is significantly easier on the eyes in low light situations than Messenger's usually blue and white glare.
7. Android Messages
While many OEMs insist on packing an in-house SMS app on their skinned versions of Android, many are moving onto Google's Messaging app.
Here's how to toggle the dark mode on/off on Android Messages.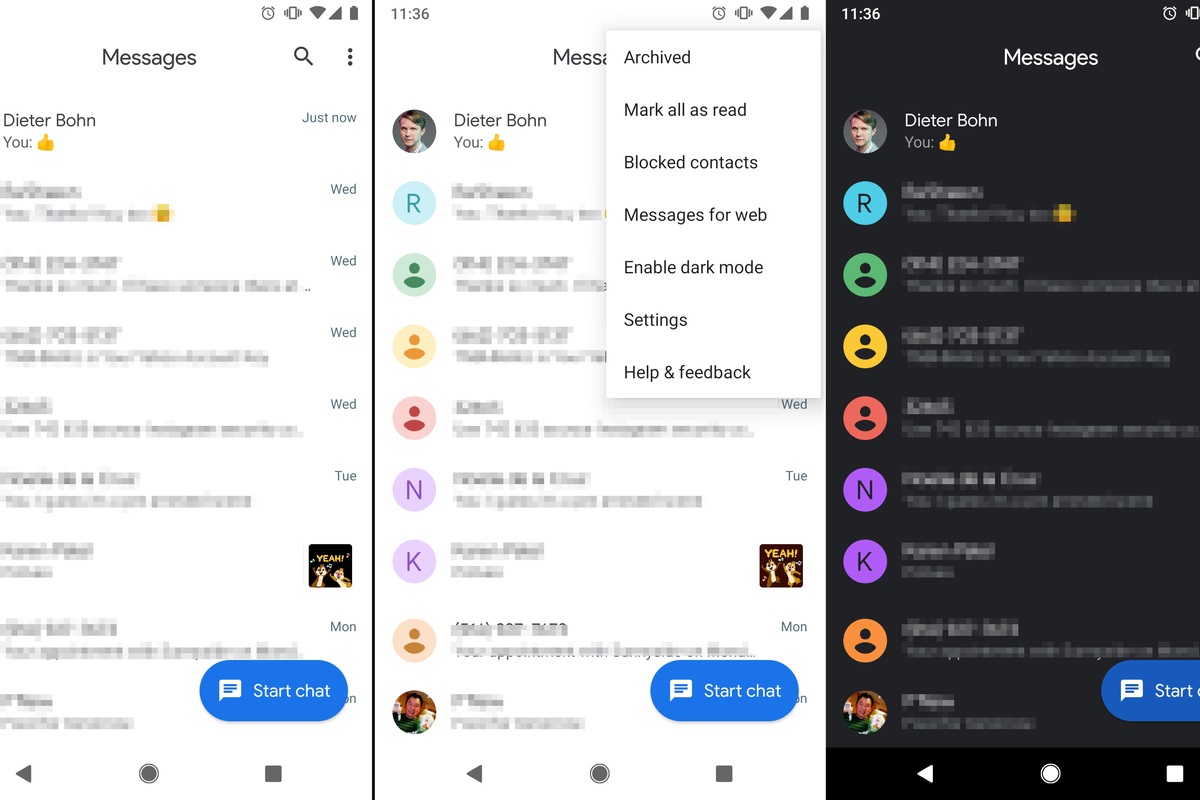 Huawei, Nokia, Motorola just to mention a few, are using this app by default. This app is also installable from the Play Store, regardless of which phone you're using.
8. Google Photos
Google Photos is one of the recent Google apps to get Dark mode. The feature began rolling out in an update on June 4 and is in the process of hitting smartphones right now.
Advertisement - Continue reading below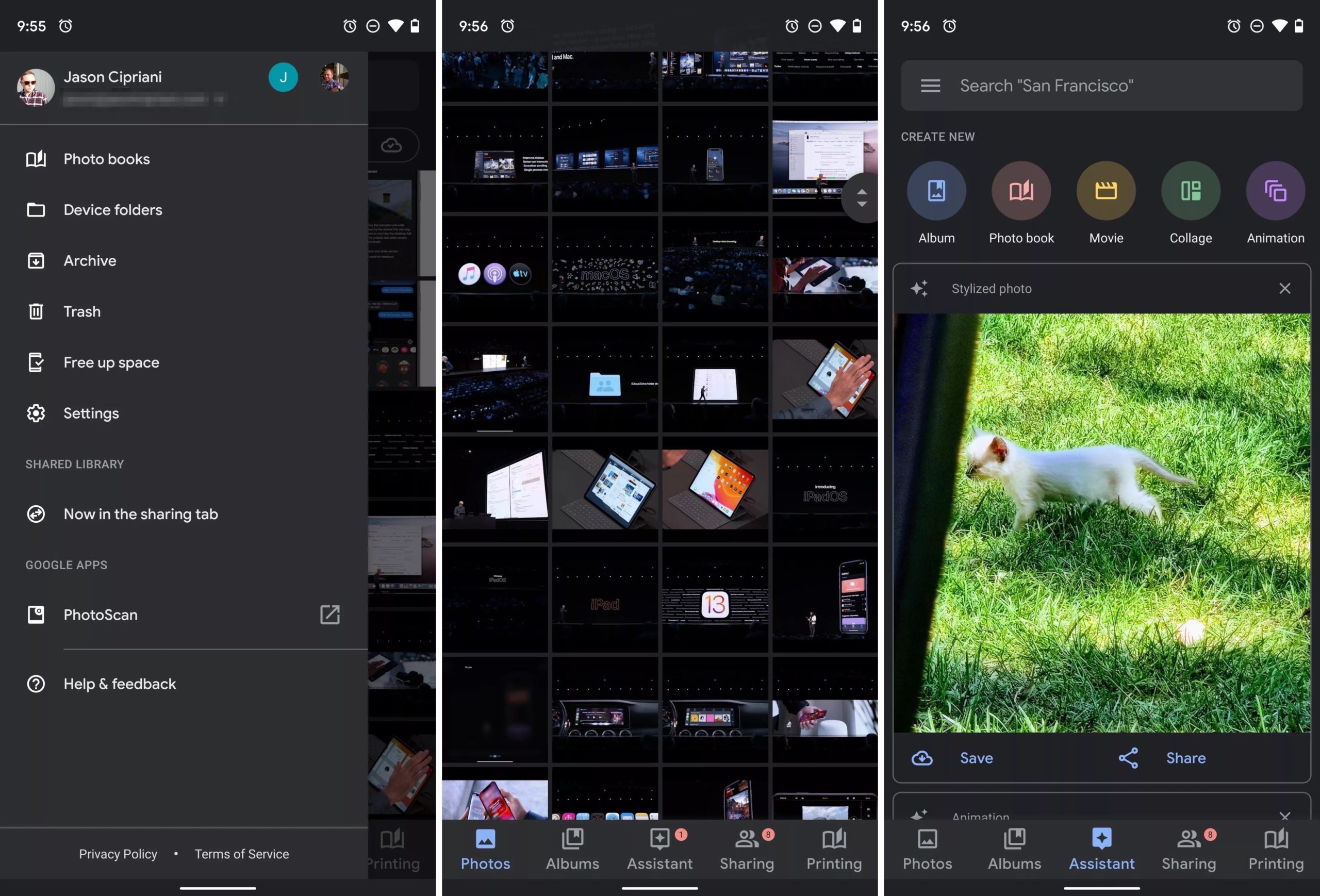 The look stays in line with Google's previous dark modes – dark grey tones with contrasting colored icons that are sure to be easier on the eyes when you're scrolling through your pics at night.
These are, by no means, the only apps that support dark mode. Actually, most popular apps have been able to implement this. This means that the apps that don't have dark mode features are becoming the exception.
Which apps are you using that has a dark mode? How often do you use these in dark mode? Tell us in the comment section below.