Chrome browser users have something new to look forward to according to the Google Chrome blog.  Chrome for Android will get some new gestures to quickly navigate open tabs and access the menu.
In Chrome for Android, you'll be able to:
Advertisement - Continue reading below
Swipe horizontally across the top toolbar to quickly switch tabs.
Drag vertically down from the toolbar to enter into the tab switcher view.
Drag down from the menu to open the menu and select the item you want without having to lift your finger.
We also noticed some changes in the User Interface to the desktop version of chrome. For instance, Google added a search box, Gmail, Google Plus links with slight UI tweaks to  "recent" and "most visited".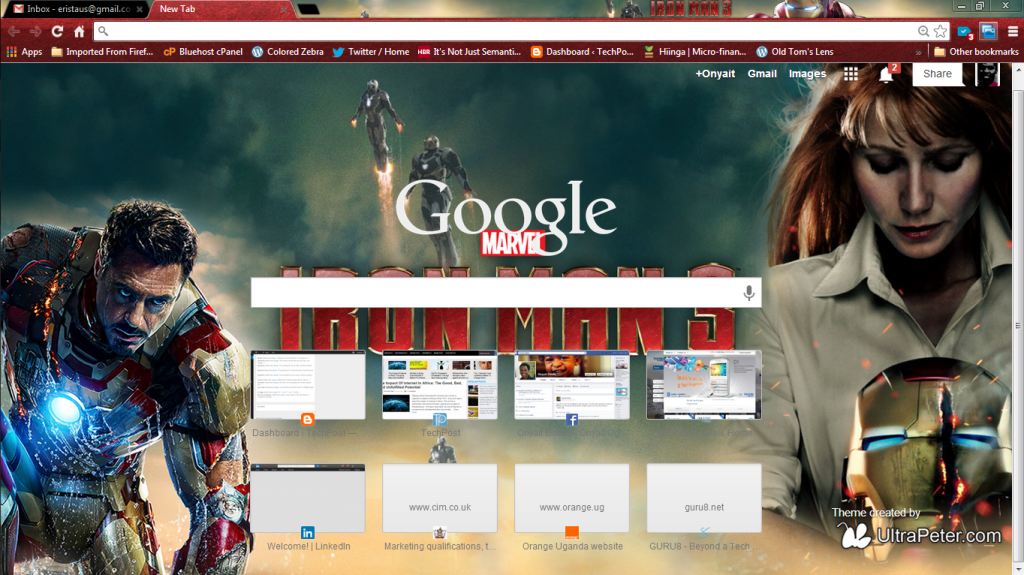 According to the official blog, these updates to Chrome for desktop and Android will be rolling out to all users over the next few days, so if you don't see them yet, you will soon.
Image: Chrome Blog, Onyait Odeke