So you are switching to a new phone and are looking to transfer your WhatsApp chats over to the new device? Or like me, you're a sucker for custom ROMs and you keep resetting your phone every few days.
Well, there are a bunch of ways to transfer your chats over and restore WhatsApp, seamlessly. Some methods are more complex than others, so we are going to cover just two that, to us, are relatively simple.
Advertisement - Continue reading below
Using Google Drive
For quite a while now, WhatsApp has supported proper backups to Google Drive, at least on Android. More on that here.
In 2018, it was announced that WhatsApp backups would not count against your Google Drive storage. This means there is no limit to the size of WhatsApp backup you can keep on your Google Drive. So how do you backup?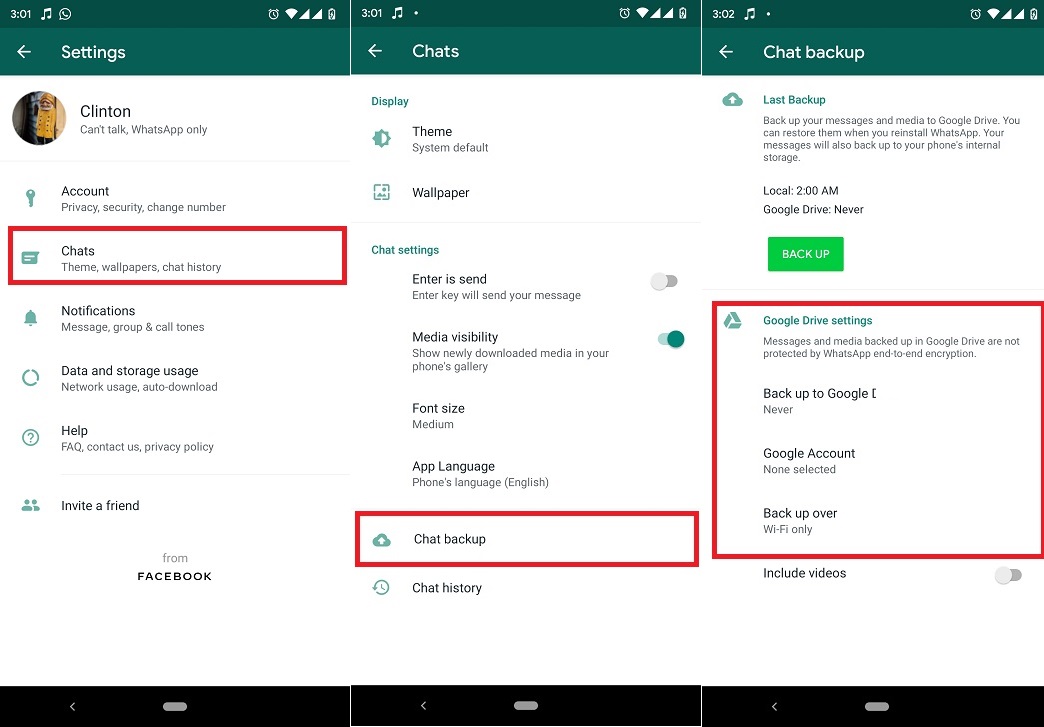 Open WhatsApp and go to Settings
Select Chat Backup
Find Google Drive settings and choose your preferred options.
Now you can set it to automatically backup to Google Drive whenever you are connected to Wi-Fi. This is the safest way to store your WhatsApp backup.
Now to the restoration bit. To restore your WhatsApp chats, first you want to make sure you are signed into your Google account on your new phone. Install WhatsApp and complete the setup process by verifying your number.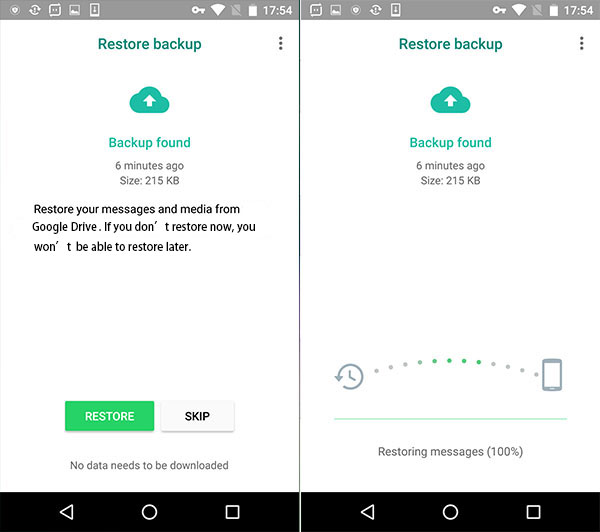 You will be asked to restore your chats from Google Account. Agree to this and give it a moment, depending on the size of your backup.
Offline Backup
If you don't have the bandwidth to upload your entire WhatsApp backup to the cloud, you can choose to keep an offline backup of the same.
Advertisement - Continue reading below
To do this, we recommend you install a compressing app from the Play Store. In our tests, RAR worked just fine, despite the ads within the app.
Follow the above steps to create a local backup of your WhatsApp chats. After that, open RAR and navigate to your root directory.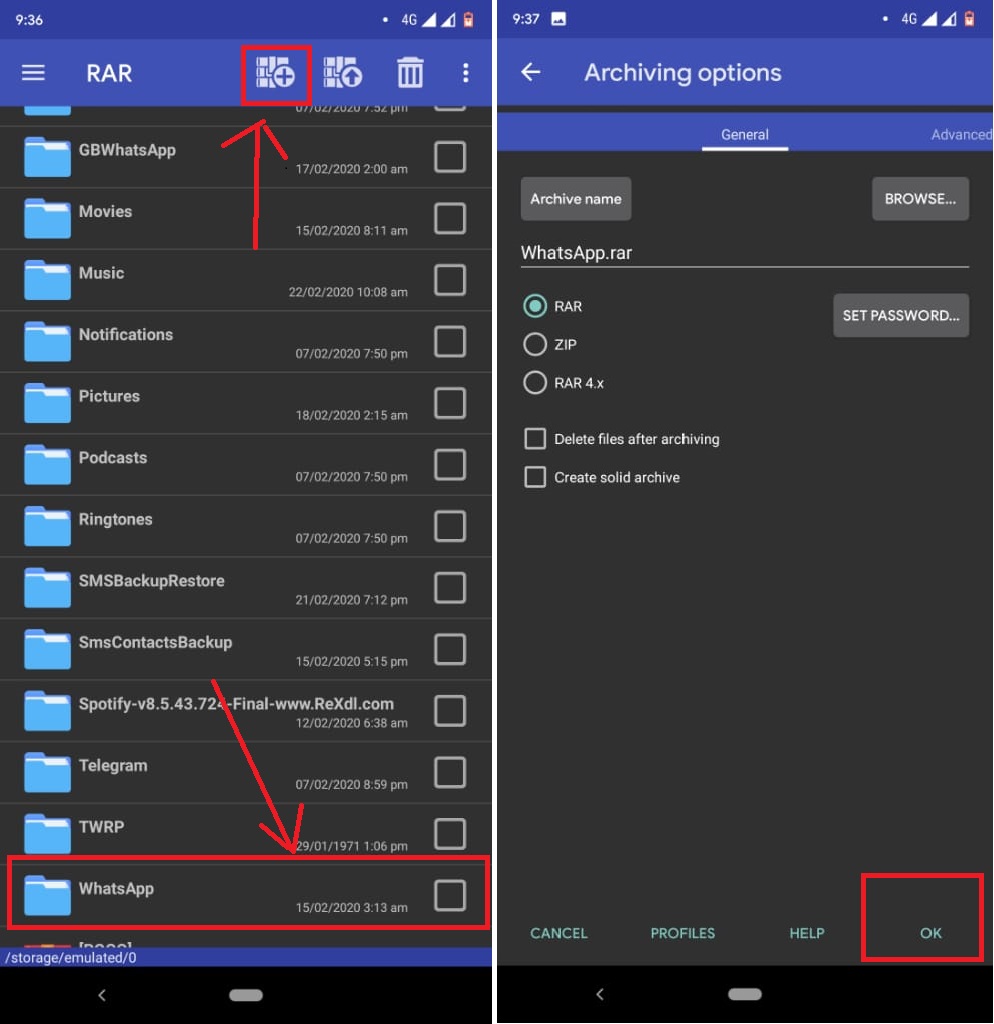 Select the WhatsApp folder and create a compressed file from it. You can select .zip or .rar depending on your preference.
After that, let it create an archive with your WhatsApp data. This might take time depending on the size of your backup.
After that, connect your phone to your PC and copy the WhatsApp.zip file from your device to your PC. Keep this file safe because you will need it to restore WhatsApp on your new device.
To restore this to your new phone;
Install WhatsApp and RAR on your new phone.
Copy the WhatsApp zip to your new phone.
Open RAR on your new phone and locate WhatsApp zip
Extract the ZIP to your home directory.
Open your WhatsApp and start the setup process.
You will then be asked to restore chats from available backup.
Agree to this and give it a moment or two. Your chats should all load up soon.
As simple as that. Granted, there are other apps that allow you to do all this seamlessly, and even transfer your chats across Android and iOS. We shall cover these tools at a later time and link it below.
How attached are you to your WhatsApp chats? How do you ensure you don't lose the chats in case of loss of device? Tell us in the comment section.
Advertisement - Continue reading below