Just recently, Mozilla announced that it will turn on by default the 'DNS over HTTPS (DoH)' feature for Firefox users in the US. If you are a user outside the US, you have to go through a manual setup to enable it.
But before we get to that, here is why enabling DNS-Over-HTTPS in Firefox is important.
Advertisement - Continue reading below
Related Article: How to Use Mozilla Firefox's Built-In Password Manager
Why Enable DNS-Over-HTTPS?
'DNS-over-HTTPS' is a protocol for performing remote Domain Name System (DNS) resolution via the HTTPS protocol.
It works by taking the domain name that you type into your Firefox browser and sends a query to a DNS server to figure out the IP address of the webserver hosting the website. The DNS query is then taken and sent to a DOH-based DNS resolver, using the HTTPS protocol to encrypt the data.
Normally, if you type in a website address in your browser, it is converted into an IP address that the computer understands, that is not encrypted. This makes it possible for others to see the website you're visiting.
The DNS-Over HTTPS protocol increases user privacy and security, protecting you from ISP interceptions when you are surfing online. The protocol also prevents other WiFi users from seeing which websites you visit, as well as preventing eavesdropping, DNS data manipulation, and other forms of online attacks.
How to enable DNS-Over-HTTPS in Firefox on PC
1. Click the 'Menu' (the three horizontal bars) icon at the top-right corner of Firefox and then select "Options".
Advertisement - Continue reading below
2. Scroll till you see "Network Settings", and then click on it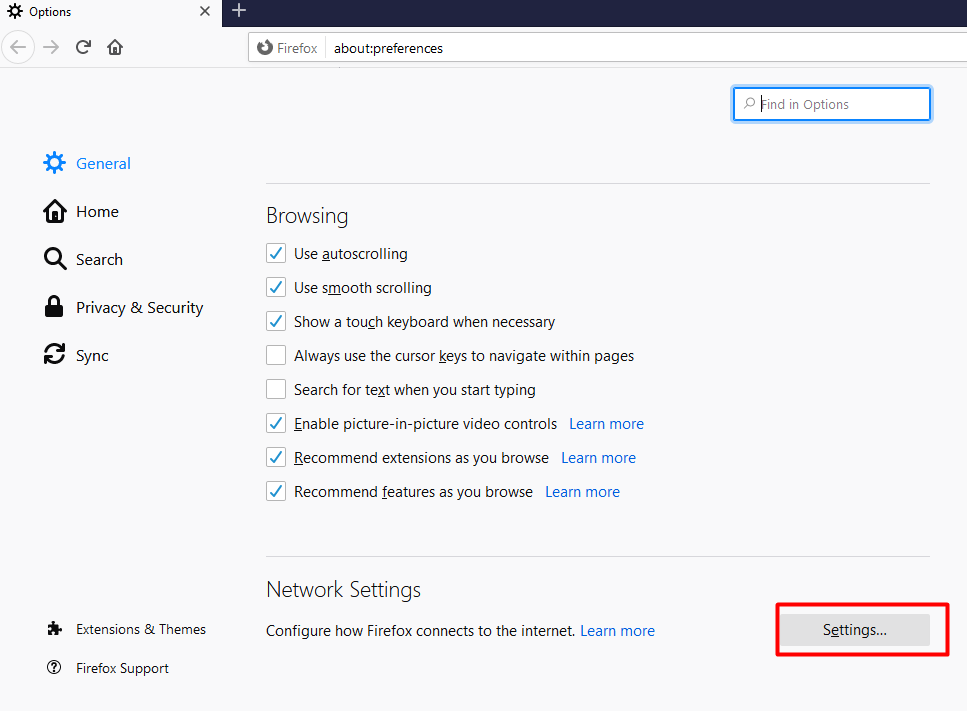 3. Keep scrolling until you see "Enable DNS Over HTTPS" and check the box to enable it.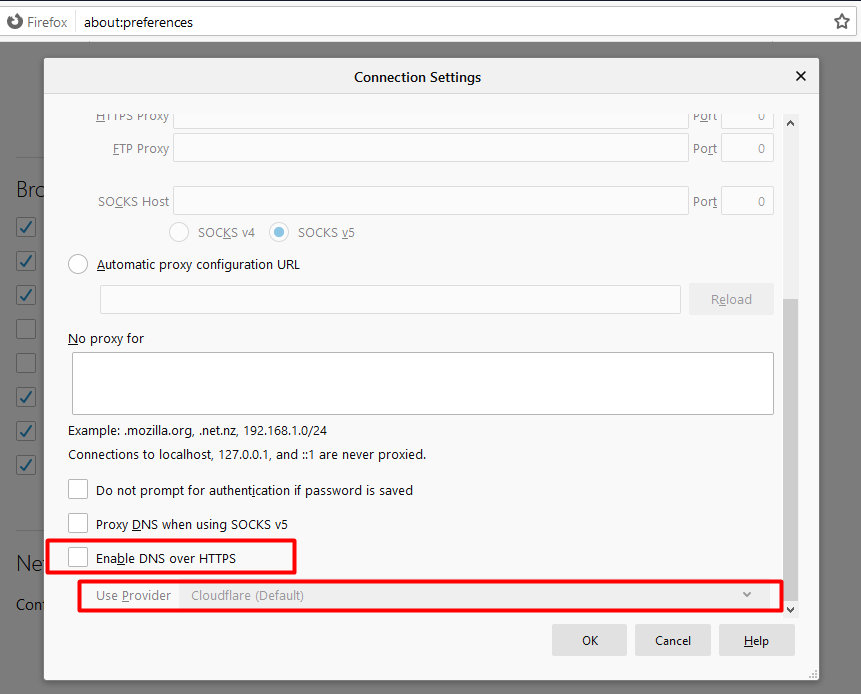 Firefox, by default, uses the Cloudflare domain name system server. To change it, click the "Use Provider" drop-down menu and click either "NextDNS" – Firefox's alternative DNS, or click "Custom" to input another DNS server address manually.
And that's how to enable DNS-Over-HTTPS on the Firefox browser. Before choosing a custom DNS server, make sure it supports DNS over HTTPS. Not all DNS servers support DNS over HTTPS