Over the past years, Google has been reworking its main product — search — to make it more easy and compelling for users to find the world's information. Beyond simply providing numerous links (most of which no one ever visits) based on a keyword-driven search queries — though this is also changing — the search giant is innovatively providing nifty ways in which user can instantly get what they want right on the spot without leaving its search home page.
To achieve this, Google has introduced two products; knowledge graph and search gadgets or Apps.
Advertisement - Continue reading below
The search Apps — some of which are descendants of the iGoogle, a product that Google will be killing(once again) this November — will save you lots of time and effort if you know them. All you've to do is type the "App name" or "keyword" as you've been doing on Google's search box and the gadget will come up as the first "result". You can then feed it with inputs if its the kind that requires some user data.
Weather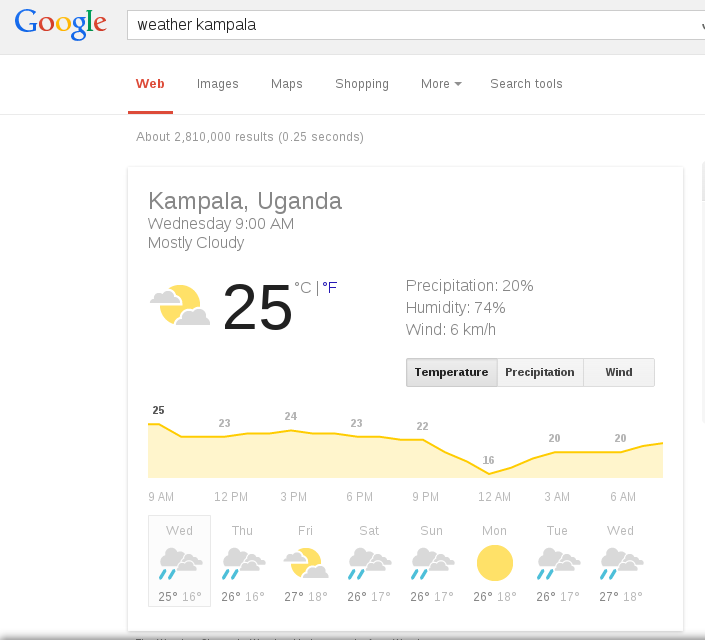 The weather gadget can instantly give you weather updates of any City across the world by you simply typing in the "weather" keyword followed by your city of choice. For instance, to get the weather in Kampala, you type "weather Kampala" in Google's search box and you'll get not just today's weather, but the full week's weather forecast.
Currency Converter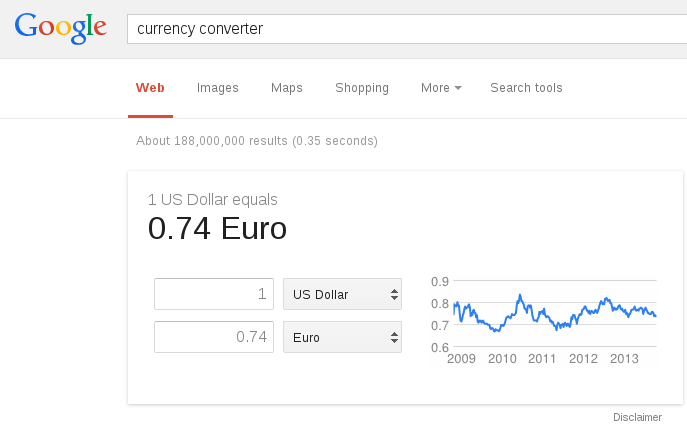 A Forex exchange rates of sorts, this "App" will you let you quickly know the equivalent amount of one currency to another. We use it to quickly convert local rates into US dollars for your international readers who aren't living in Uganda. Ofcourse, this is no replacement for fully blown forex exchange Apps like Inforex by Inforex Africa.
Calculator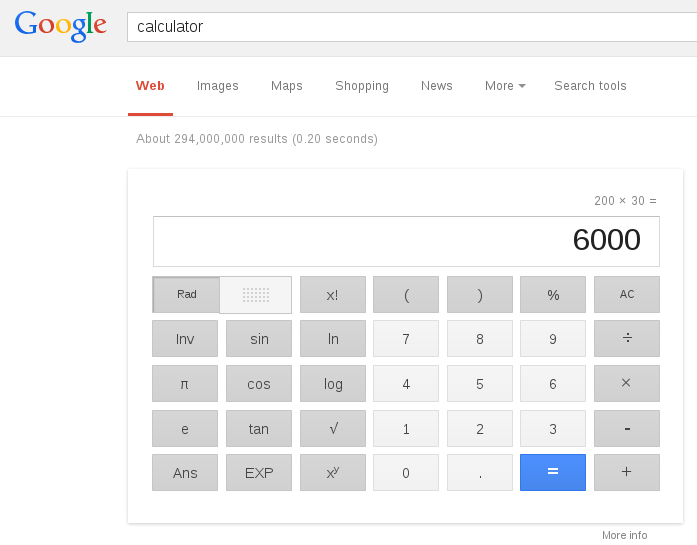 Advertisement - Continue reading below
Calculator offers a basic calculator for you to punch in some numbers. Nothing fancy.
Dictionary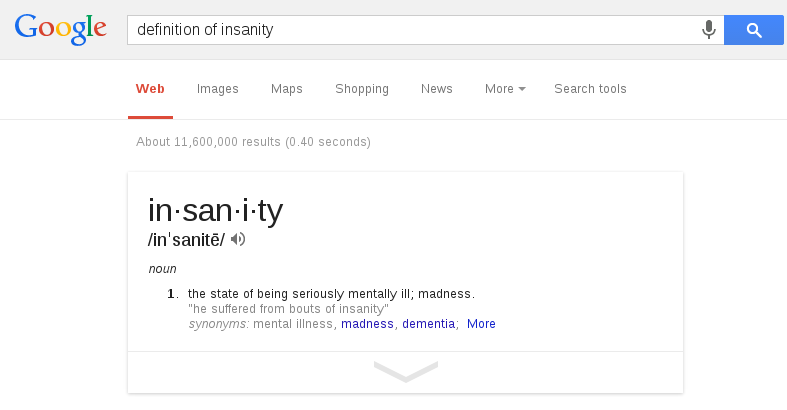 Another indispensable tool for bloggers, authors, journalists and just about anyone who wishes to double check on a meaning of a word, look up synonyms, idioms another other things. To loop up a word if you don't feel like heading to dictionary.com, simply type "definition" keyword, followed by the word you want to look up . For instance "definition insanity".
 Unit Converter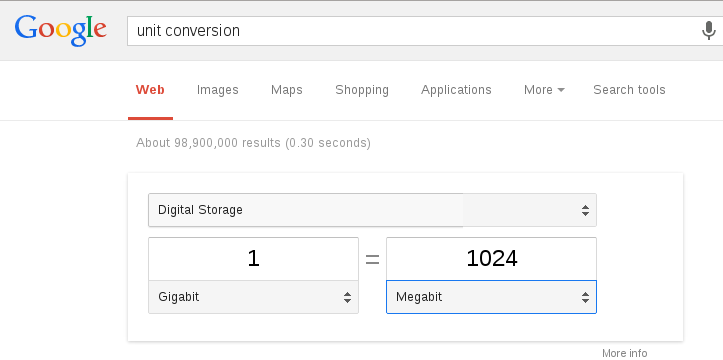 I've had less need of this, but should i need to convert from feet to meters, pounds to kilograms, Gigabytes to Kilobytes etc, then this tool comes in handy. Simply type "unit conversion" into Google and use the combo boxes to select your desired conversions.
If you live in the US, you can also use the mail gadget. Simply search for [my mail] and you'll see the latest messages from your Gmail inbox.
Do you've any more search gadgets that we don't know about, share in the comments.
Advertisement - Continue reading below