Mid this year, Microsoft  released the Microsoft Lumia 640XL together with the Lumia 540 and 430 Dual SIM in Uganda after releasing the devices in Kenya and South Africa.
The Microsoft Lumia 640XL comes in different variants; Single SIM, Dual-SIM, 3G and 4G LTE models.  The one we've been playing with for over a month now is the dual-SIM 3G version.
Advertisement - Continue reading below
Summary
The Microsoft Lumia 640 XL is definitely a beauty. If you are the kind that likes big screens, then this 5.7″ screen smartphone with an IPS LCD capacitive display with a 259 ppi pixel density is your best friend. The Lumia 640XL ships with Microsoft Windows Phone 8.1 with Lumia Denim but it's up-gradable to Windows Phone 10, the next mobile OS from Microsoft. In summary, here's what we liked and what we didn't like about the Lumia 640XL.
What we liked
Stunning screen display
Programmable navigation buttons
30GB of free online cloud storage
Camera that shoots in full HD
Host of useful productivity Apps
OTA Updates
What we didn't like
Host of pre-installed Apps NOT useful in Africa
Not enough App options compared to other platforms like Android
Multimedia experience still lacking
The Unboxing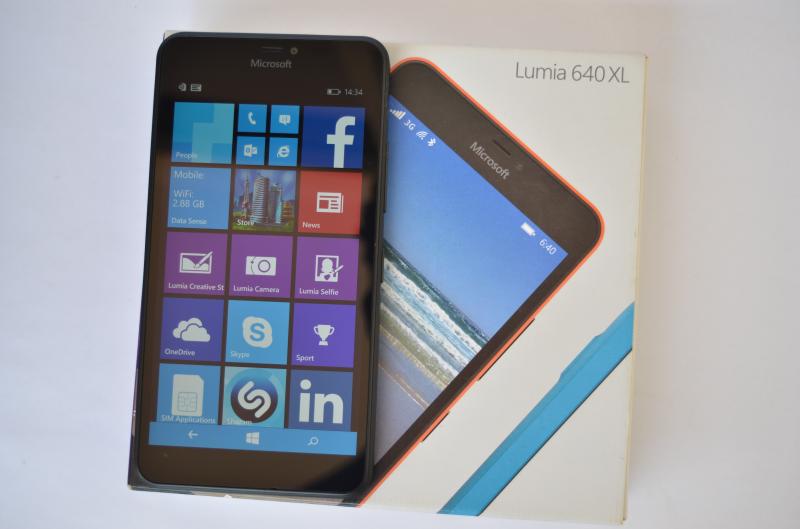 The Microsoft Lumia 640XL comes in a white, thin and minimalist box compared to the previous version of Microsoft or Nokia Lumias we've seen. This box is a lot thinner but slightly larger than the phone itself.
Inside the box, you'll find the phone itself, a pair of earphones and a phone charger. Once again, we don't like Microsoft Lumia smartphone chargers since they don't have detachable Micro-USB cables. Microsoft insists on making the cable and charging head one instead of separating the two, giving you the flexibility to charge the phone using your PC or power socket.
Advertisement - Continue reading below
Lumia 640XL Full Specifications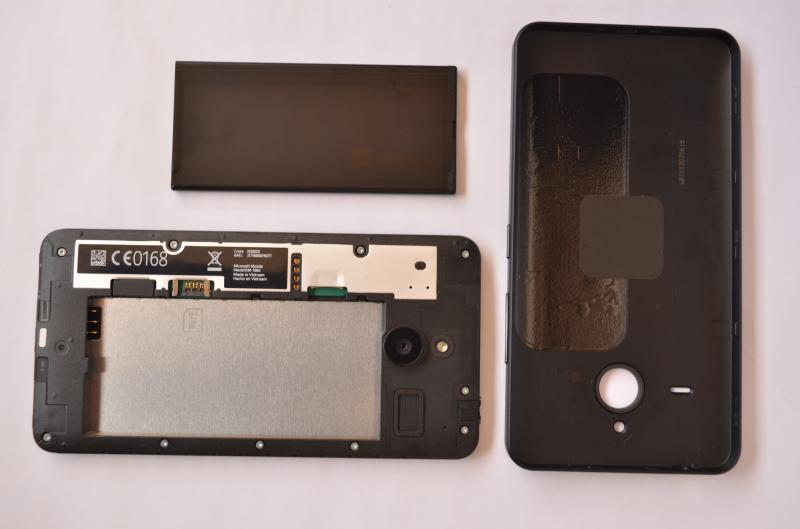 Release Date: Match 2015
Operating System: Windows Phone 8.1 with Lumia Denim (upgradeable to Windows Phone 10)
Dual SIM: YES (Micro SIM)
4G: NO (there are models that come with 4G LTE)
3G: YES (HSPA 42mpbs)
Display: 5.7 inches, IPS LCD capacitive touchscreen, 16M colors
Dimensions:157.9 x 81.5 x 9 mm (6.22 x 3.21 x 0.35 in)
Battery:Li-Ion 3000 mAh battery removable battery
Processor:Quad-core 1.2 GHz Cortex-A7,Qualcomm MSM8226 Snapdragon 400, Adreno 302 GPU
Camera:13 MP, 4128 x 3096 pixels, Carl Zeiss optics, autofocus, LED flash, 5 MP, 1080p front-facing camera
Memory: 8 GB ROM, 1 GB RAM, microSD, up to 128 GB + 30GB OneDRIVE free cloud storage
Features:
Wi-Fi 802.11 b/g/n, DLNA, hotspot
Bluetooth v4.0, A2DP
microUSB v2.0
FM Radio
GPS with with A-GPS, GLONASS
Colors: Orange, white, black, gray, blue
#2. Features and functionality
What's new
From our last review of the Microsoft Lumia 435, Microsoft has added a few features to their smartphones. Specifically, unlike previous versions of Lumias, the new smartphones come with programmable navigation buttons similar to what you would find on Google Nexus or other Stock Android devices. Now some people like programmable buttons while others don't. I personally don't mind them since the functionality of the phone can easily be changed via software updates.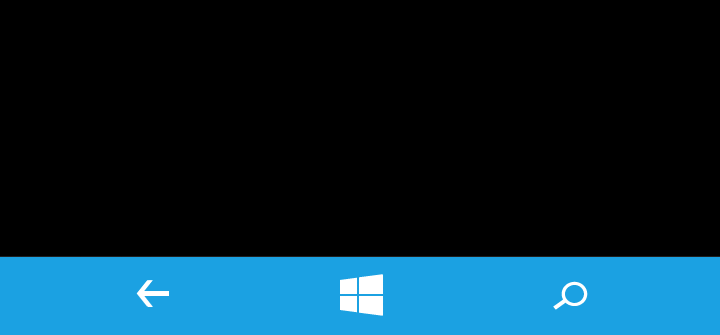 Also we notice gesture controls on the latest Microsoft Lumias. For instance to unlock your phone, you can simply double tap on the screen rather than using the power button to wake the device from sleep. This is totally cool for some of us who don't like tapping hard buttons all the time. You can also lock the phone by double tapping on the navigation buttons.
Lumia users can also now enjoy folders. Yeah, we know this is so yesterday for Android and iOS users. But Microsoft Windows Phone OS has been known to be slowly trailing behind the main Operating systems.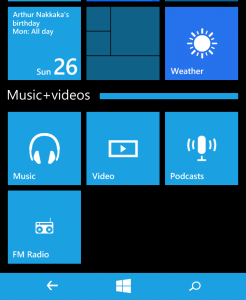 Advertisement - Continue reading below
Finally, the much-needed File manager called "Files" is here. Now it comes with some other devices as a pre-installed App while for this particular phone, you have to separately install it from the windows store.
Otherwise, aside from the new stuff, Microsoft Lumia 640XL does pretty much what today's  smartphone is expected to do. The smartphone is capable of Internet sharing, Screen mirroring, comes with productivity Apps such as MS Office, Texting and Email, Calendar, Web browsing, Voice assistant, File manager, Maps among others.
What we didn't like is that phone comes with a host of Apps that aren't contextualized for the African or Ugandan market.  We are talking about apps like Mix Radio, Food and Drink, Health and Fitness, Games, Travel, Sports, Money, Wallet and Weather. Other apps like Gaana, Olacabs, Paytm, Star sports, Snapdeal seemed to be famous in India but not useful in Uganda.  These take a lot of your smartphone memory which you could have used for something else. Fortunately, we could uninstall some of them.
#3. Performance and connectivity
Performance-wise, the Microsoft Lumia 640XL stunned us. It's crisp HD display ensures that you are viewing photos in the highest resolution, watching videos and reading web page with the most crystal-clear display on a smartphone thanks to its 259 ppi screen.
When we played some games with the Microsoft Lumia 640XL, which is a good performance test for smartphones, the 640XL stood the test. We are were able to play Temple Run 2 with a fluid and seamless experience that can make your friends jealous of your phone. That's partly because of the Quad-core processors and the Adreno 305 GPU.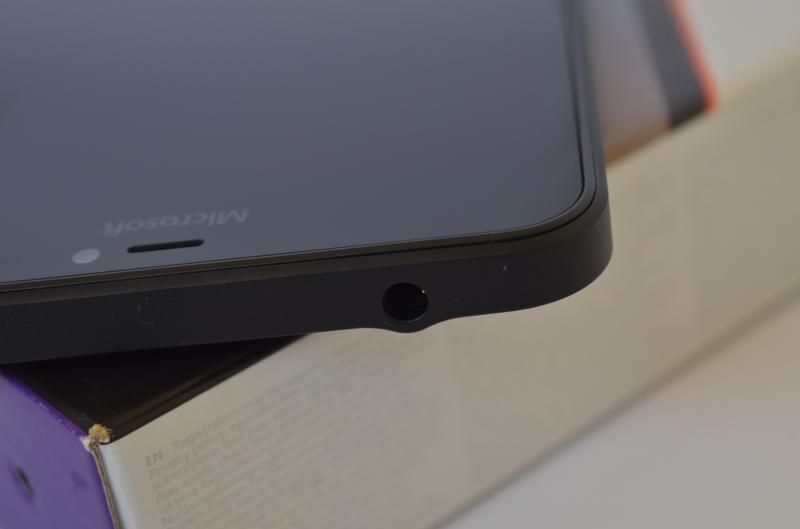 When it comes to connectivity, the Microsoft Lumia 640XL is a 3G device. It also comes with NFC, Wi-Fi 802.11 b/g/n which is DLNA compatible, Bluetooth 4.0, A-GPS. Nothing out of the ordinary. If you want 4G LTE (which you should), there's a version that supports 4G in the market as well.
#4. Camera and Multimedia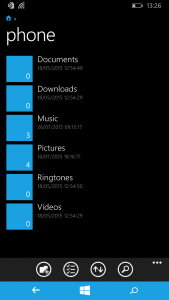 File Manager made things a bit easy: Now we have always had a big problem (and we still do) with Microsoft Lumia devices when it comes to working with multimedia. The latest Microsoft Lumia comes with Xbox Music, Xbox games and Xbox Video to handle your entertainment center. Unfortunately these platforms don't give you enough freedom and flexibility to enjoy your multimedia content compared to Android for instance.
Advertisement - Continue reading below
Xbox Music App give you the option of adding your music from your computer. But you need Windows Media player to correctly sync your music files with your smartphone. That's a lot of cables and geeking. Otherwise, you have to signup for an account with Xbox music and perhaps buy or stream music online — which in Africa is just not feasible.
However, with the new "Files" app which is a file manager created by Microsoft itself you can browse your music collection added via USB cable from your PC or from your SD Card. However, the experience isn't fluid. When we for instance played a file using the Files manager, the music instantly stopped as soon as we navigated away from the player. That's just lame.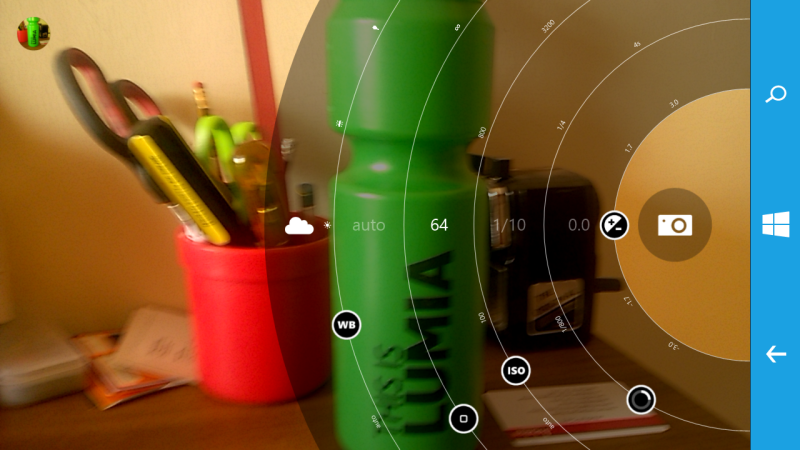 Camera shoots in Full HD with DSLR capabilities: Now we definitely like the Microsoft Lumia 640XL camera. First, it shoots in 1080p which is Full HD. You can view your photos on High resolution screens such as your home smart TV which we promise you will impress your friends.
With a rear 13 MP, 4128 x 3096 pixels, Carl Zeiss optics camera with autofocus and LED flash, you can do a lot with the Microsoft Lumia 640XL camera especially if you are an enthusiast. You can adjust pro settings such as ISO, White Balance, Aperture instead of shooting in auto.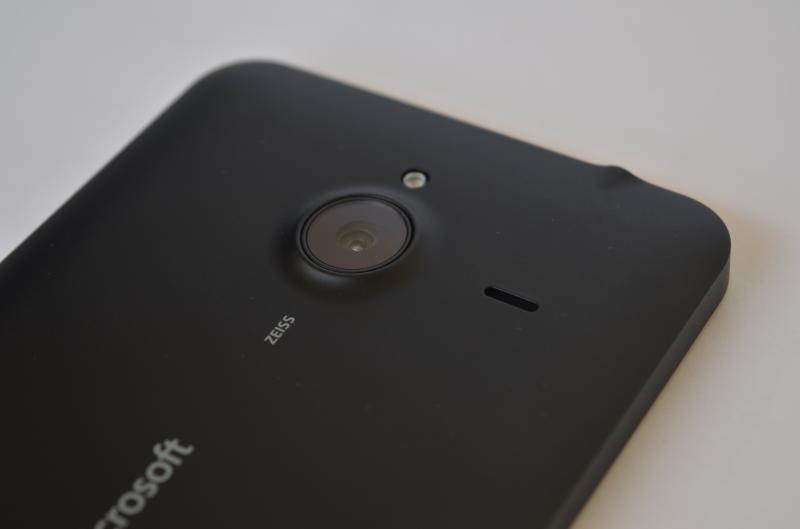 But if you simply into selfies, then you can wow your friends with the Microsoft Lumia 640XL 5MP front-facing camera. Just like the rear camera, the front cam also shoots in 1080p. But that's not where the magic is. Microsoft got something right about their front camera. They call it the "Lumia Selfie". This camera app utilizes the front camera and software to deliver awesome selfies by auto enhancing the image to give your selfies a boost. We are sure selfie lovers would find this amazing.
Microsoft added the Lumia Creative Studio and storyteller to help edit and share your photos better. We played around and had a lot of fun editing photos using the creative studio. Another plus is that with the Lumia 640XL comes 30GB of OneDrive storage to keep all your precious memories in the cloud.
Advertisement - Continue reading below
#5. Battery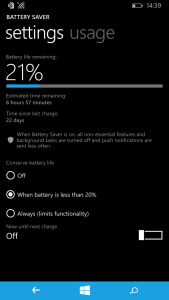 The Microsoft Lumia 640XL battery isn't exempt from smartphone battery issues. We were able to squeeze about 8 hours while doing basic things like making a few calls, checking email every now and then and may be a little bit of social media. However, if you are constantly surfing on 3G, tweeting and Facebooking, then be assured of 5 hours max.
The Microsoft Lumia 640XL comes with Battery Saver app that might just help you get more from your 3000mAh battery. You can let the battery saver take over once the battery percentage level has reached 20% or you can leave it always running in the background in which case it will limit some functionality of your device.
#6. Price and availability
The Microsoft Lumia 640XL is available in Uganda at retail price of Ugx  850,000. But this price varies from one vendor to another. You can buy the Microsoft Lumia 640XL from MTN Uganda, Airtel Uganda, Jumia Uganda, Simba telecom and Midcom at about that price.
---
Read more: Microsoft and Nokia Phone prices in Uganda: Here is a complete buyer's guide and phone deals
---
Dignited Rating
4.1/5
Microsoft Lumia 640XL Image gallery