As we come to terms with the reality of a global pandemic, there are a lot of (untrue) WhatsApp broadcasts and Facebook posts about COVID-19 making rounds on the internet. Although these messages are well-intentioned, this type of information is not helpful as it contains unverified facts. In this article, we discuss top authentic platforms (read: trusted sources) to keep track of the new coronavirus online.
This is one of the most popular websites containing information about COVID-19. It has a map that shows real-time information about the confirmed COVID 19 cases, deaths and recoveries. You can simply tap on a particular country and see various details about the coronavirus pandemic in that place.
Advertisement - Continue reading below
This website was developed by Navid Mamoon and Gabriel Rasskin, two students at Carnegie Mellon University. The goal of this project was to provide a simple, interactive way to visualize the impact of COVID-19.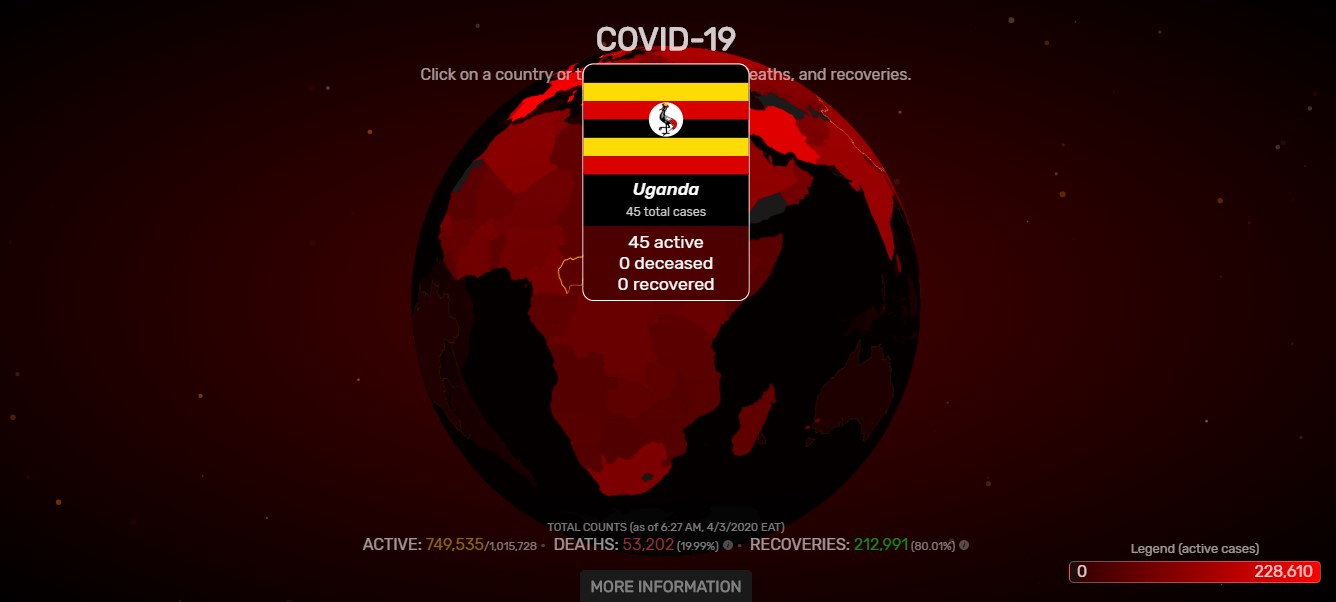 This is an interactive COVID-19 map developed by Microsoft to provide information on the spread of COVID-19, the disease caused by the novel Coronavirus. It shows total confirmed cases globally with the ability to filter by location. It also has educational videos containing vital information about the coronavirus.
The tool pulls data from a collection of sources including the World Health Organization (WHO), the US Centers for Disease Control and Prevention (CDC), the European Centre for Disease Prevention and Control (ECDC), and Wikipedia.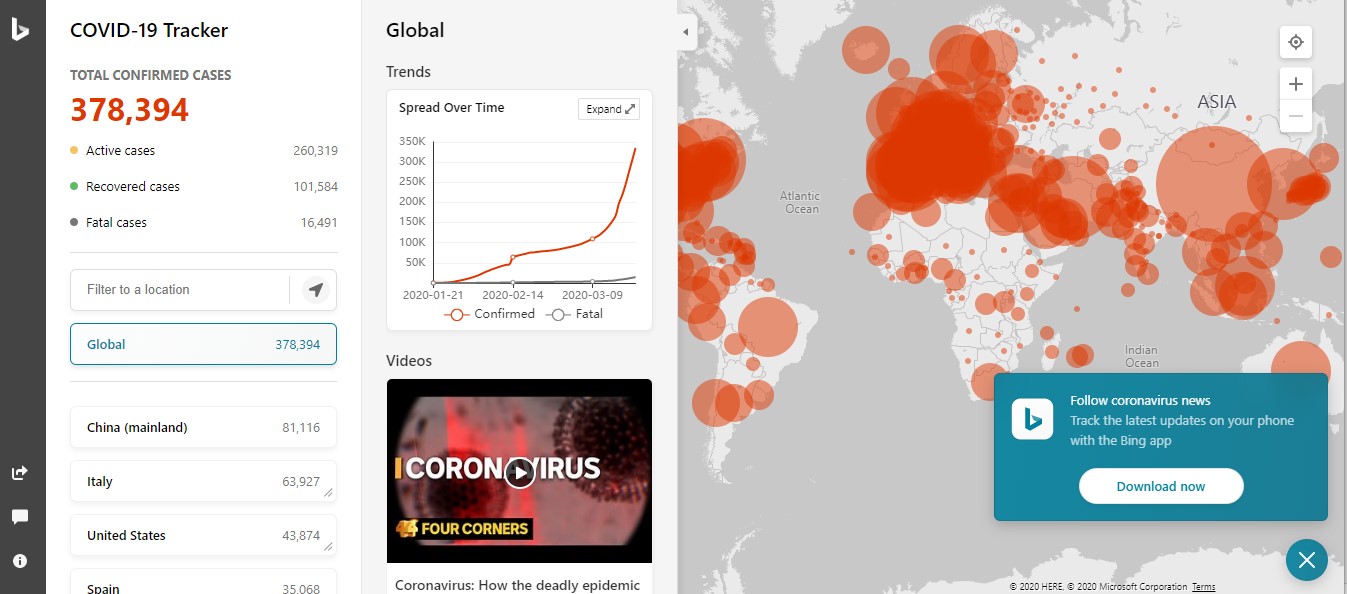 This is basically a site that has answers to commonly asked and commonly misunderstood questions about the COVID-19 virus. The site is updated as more is known about COVID-19, how it spreads, and how it is affecting people worldwide.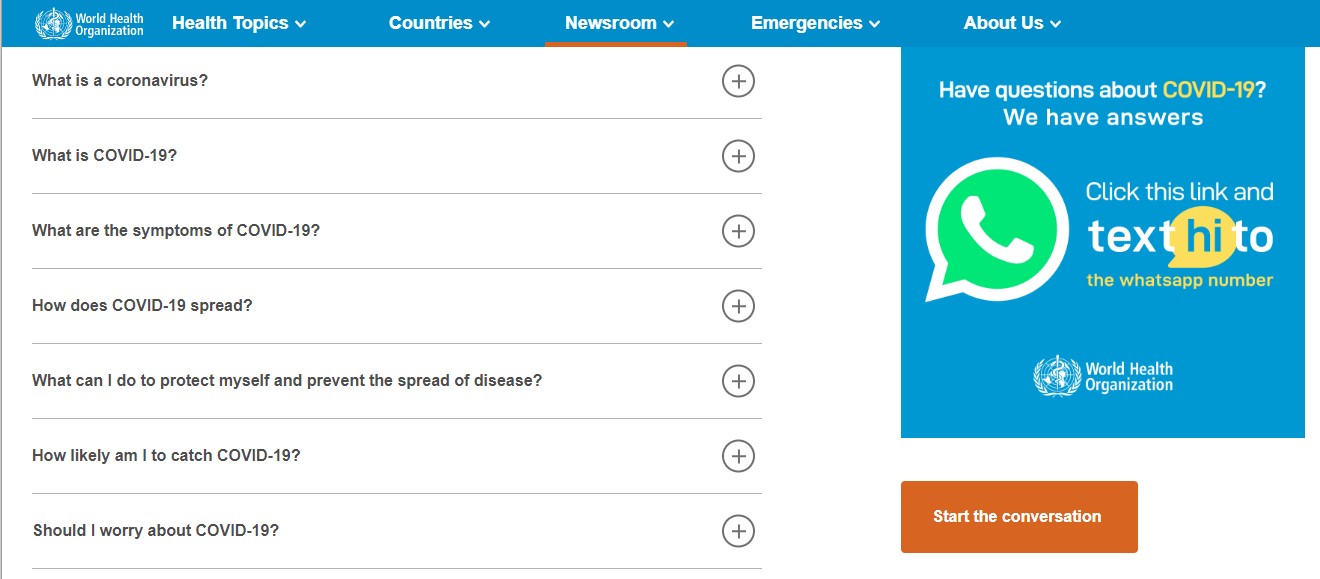 Worldometer is a reference website that provides counters and real-time statistics for diverse subjects. It is one of those websites that is an authority when you want to track COVID-19 related data. It is a relatively simple and straight forward site that shows you statistics about the coronavirus pandemic. You can track cases, deaths, and recoveries. You can also tailor your search to the country level.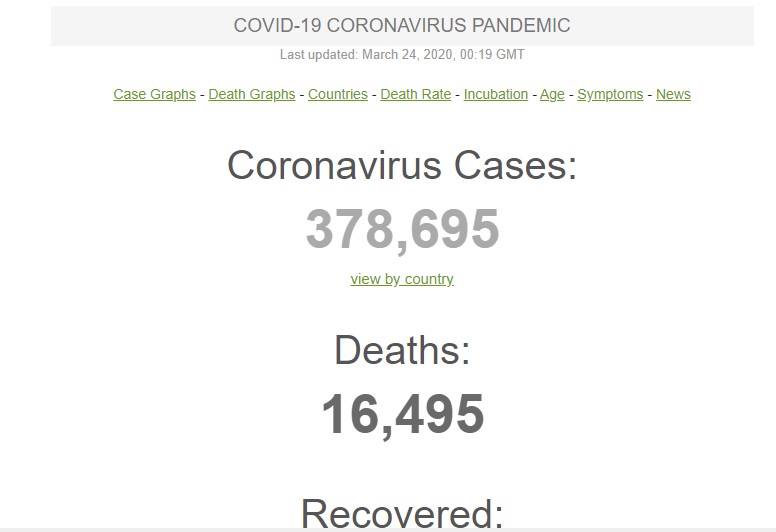 Related Article: COVID-19: How to Donate to Uganda Red Cross Using MTN MomoPay
Advertisement - Continue reading below
5. Google
The world's leading search engine also has packages tailored for you to track COVID-19 related information and statistics.
Information about Coronavirus disease (COVID-19) in #GoogleCrisisResponse: This basically returns search results on Google with relevant information about the COVID-19 virus. It displays help information, signs, symptoms, prevention methods, among others.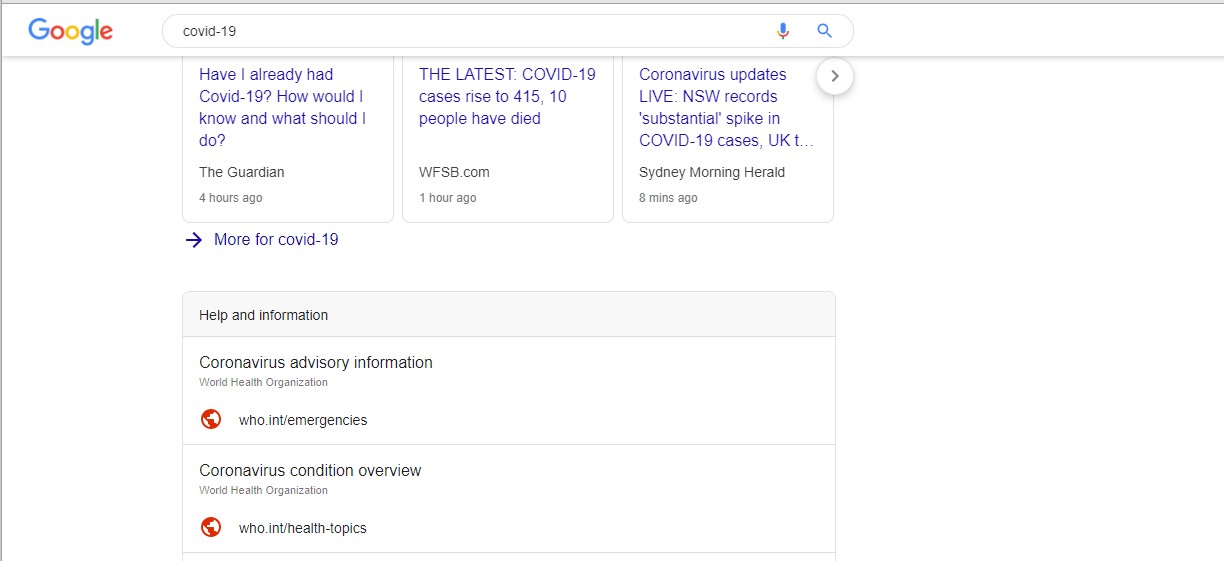 Google Information Page: Google has an information and resources page dedicated to COVID-19 awareness. It shows prevention tips, symptoms, information from world health organization as well as a map with data of affected areas among others.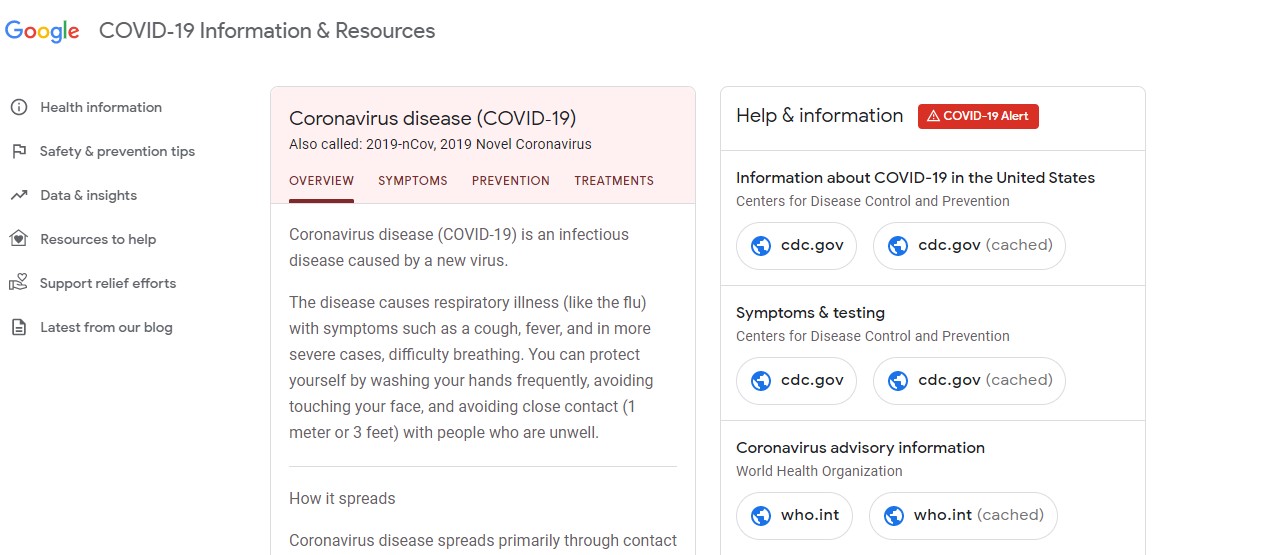 Other Sites to track COVID-19
This site shows interactive data on how the coronavirus is affecting the Florida area. It shows the total cases, and deaths among others and also breaks it down per county in the state. You can as well see data for the USA and the whole world on this site.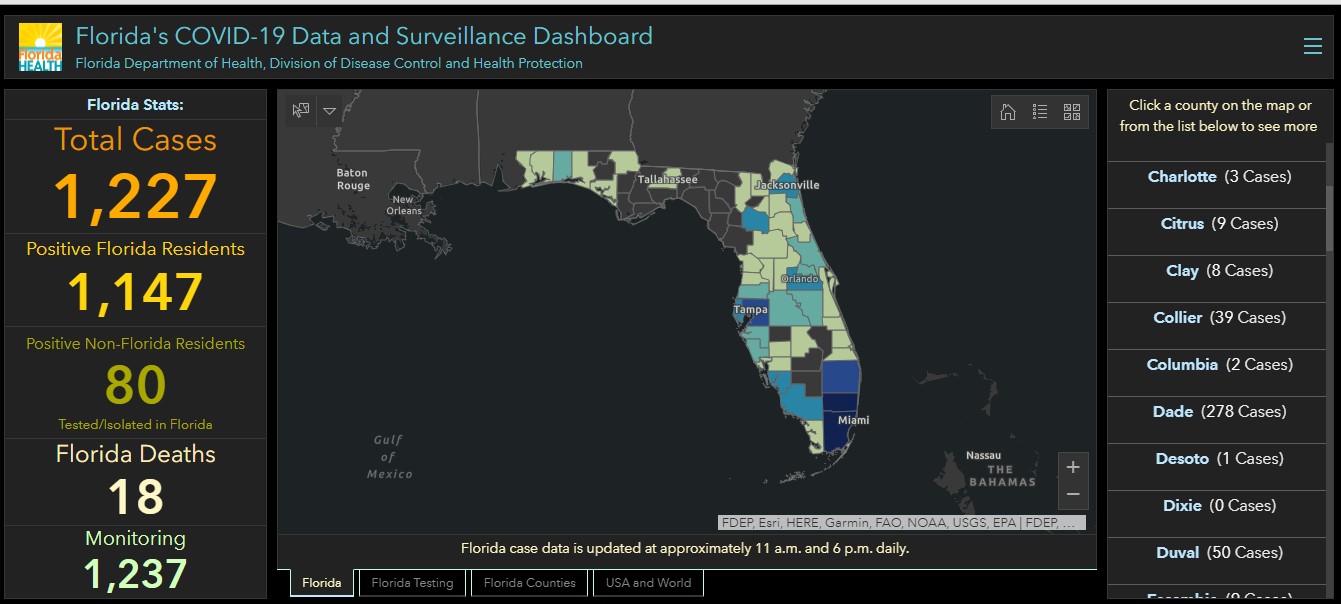 Uganda's very own, Makerere University has a dedicated site for information pertaining to coronavirus. It indicates the confirmed cases, total deaths, total recoveries, and victims in Uganda. You are also able to see an interactive map of how the virus is affecting the whole world.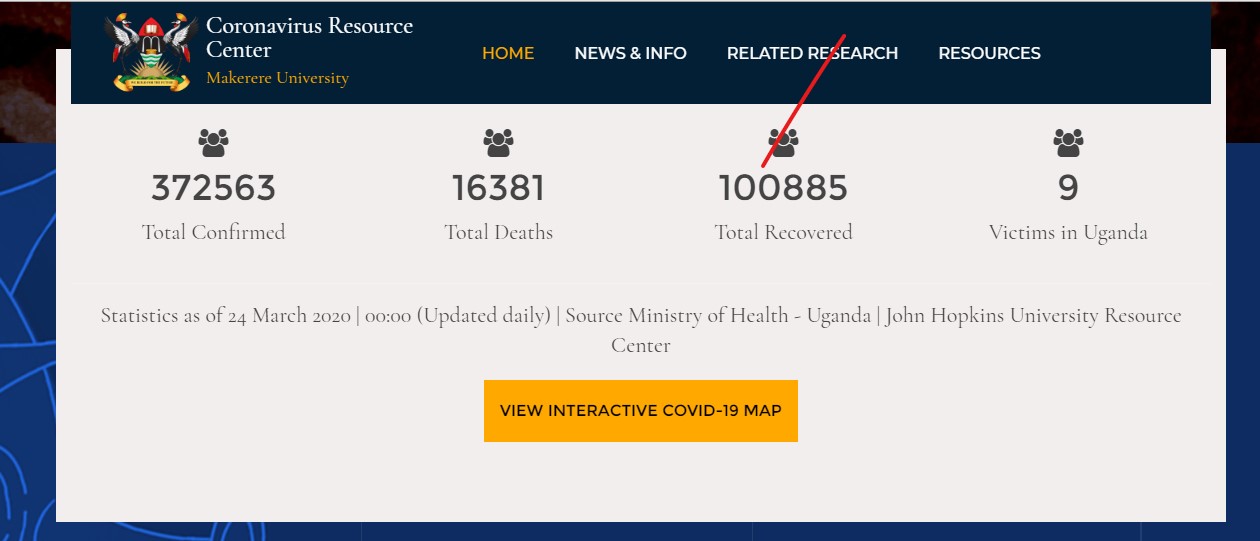 The research center of John Hopkins University has a site dedicated to track COVID-19. It shows the background of the pandemic, frequently asked questions and has an interactive map showing frequently updated figures of how the virus is affecting the globe.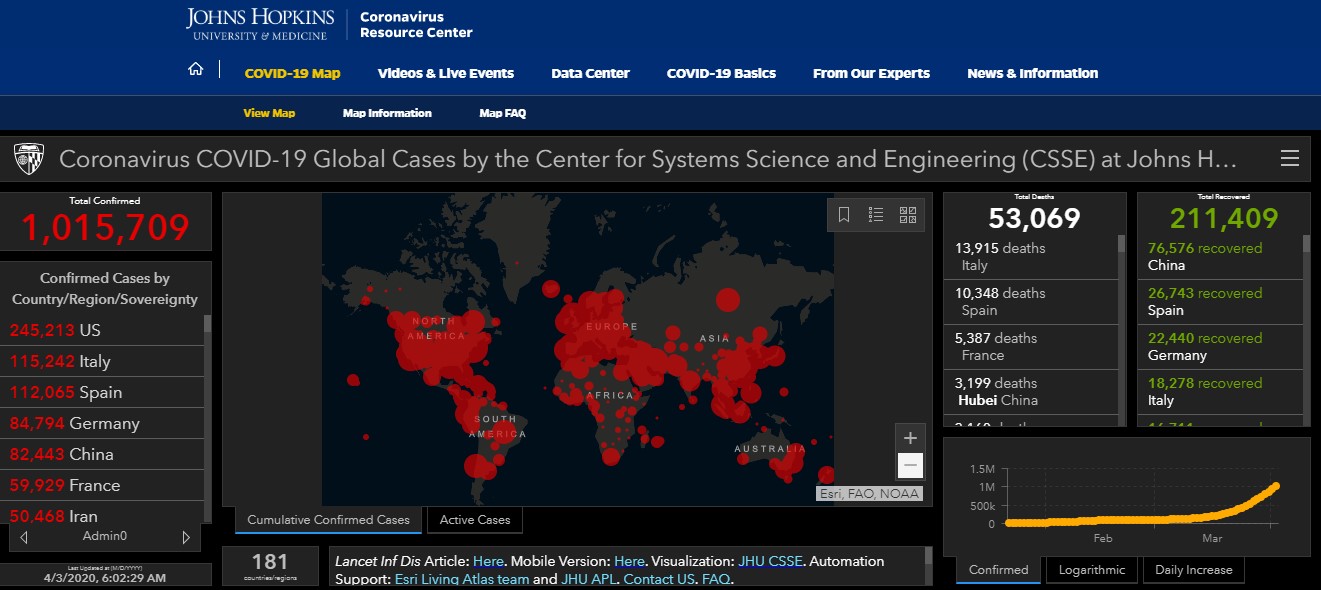 Now this one is unique. It offers a daily assessment of the effect on consumer and business behavior of the growing coronavirus outbreak. It shows traffic to coronavirus related websites and the coronavirus impact per sector among others. You can also tailor your data per region.

Besides the fake news, there is plenty of great reporting out there. Even with that in mind, if you're unsure of where to turn or what to share, be sure to check out the above websites as trusted sources of evidence-based information. Also, remember to share this info with your family, colleague, and friends. Stay safe.