HelloSign is a tool that helps you sign your PDF documents online easily. With this tool, you can sign documents, insert names, insert dates, initials and do much more on a document. Signing documents on the platform follow quite an easy process.
One concern about signing documents electronically is the skepticism of it being legally binding. HelloSign, however, prides itself as a platform, 'trusted by millions', that lets you append legally binding electronic signatures. The company is now owned by Dropbox after it was acquired in 2019.
Advertisement - Continue reading below
One advantage of signing documents online is the time it saves the parties involved. The alternative here would be printing out the document, appending a signature manually, scanning the document and sending back to all parties. It seems like a long process. Hence, the importance of e-signatures.
In this post, you will learn how to sign your PDF documents with the HelloSign tool.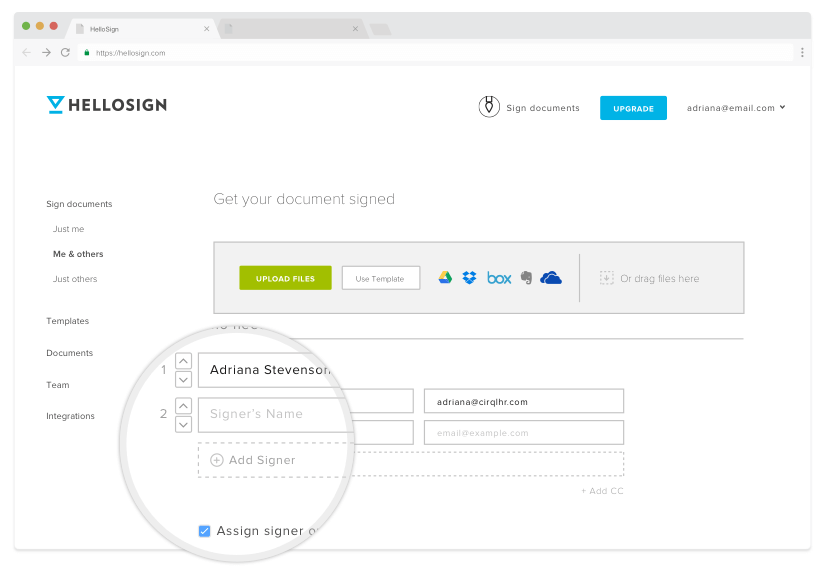 Steps To Sign PDF Documents On HelloSign
Open a HelloSign account. You can either sign up with an email address or sign in with Google or Dropbox.
Select who needs to sign: just you, you and others or just others.
Upload the PDF document. You can upload from Google Drive, Dropbox, Box, Evernote, OneDrive or your computer's memory.
Click "Fill out & sign".
Insert your signature. You can either draw, type or upload a photo with your signature.
Click "Continue".
Download the signed document or send it to a receiver.
With the above 7 step process, you can get your PDF documents signed quickly.
Quick Tip: If you are using Google Doc, you can also use HelloSign to append an electronic signature.
How To Use HelloSign In Google Doc
Follow the steps below to sign your Google Doc files using HelloSign.
On the Google document you want to sign, click on "Add-ons".
Click "Get Add-ons".
Search for "HelloSign" and install it.
Once installed, you can find it under "Add-ons". Place the mouse cursor on it and click on "sign document".
Select who needs to sign: just you, you and others or just others.
Draw your signature and click on it to insert it into the document. And drag to the appropriate position.
Download the document or email it directly as a PDF file.
Pricing
HelloSign has both free and paid options for its users depending on how many documents you want to sign.
Advertisement - Continue reading below
On the free plan, you can only sign 3 documents per month. For more signature requests, you can consider the Pro plan for $13 per month, Business plan for $40 per month, or contact the company for the Enterprise plan.
As more people work remotely or from home, the need to use electronic signatures would be on the rise. Asides that, people in different geographical locations would find this as a much better option for legally binding documents.
So, tell us if you have used the HelloSign platform before and what your experience was like. If not, what platforms do you use to sign your PDF documents online?