Over the last 2 years, TikTok has been growing rapidly in popularity. The short-form video app has been downloaded over 1.5 billion times. TikTok's growth rate has even been dubbed to be more than that of Facebook, Instagram, and Snapchat, at the moment.
TikTok is a video storytelling app that lets you record 15 seconds videos of virtually anything. On the app, you can use music and effects to make your own awesome videos by capturing funny and memorable moments to share with the world.
Advertisement - Continue reading below
However, recently, there have been concerns from the United States government on the safety of TikTok. Safety with regards to what TikTok does with the data collected from users. In December 2019, the US Army banned TikTok from use on government phones.
In this post, we attempt to explore what TikTok's privacy policy says about the collection and sharing of user data. Keeping reading.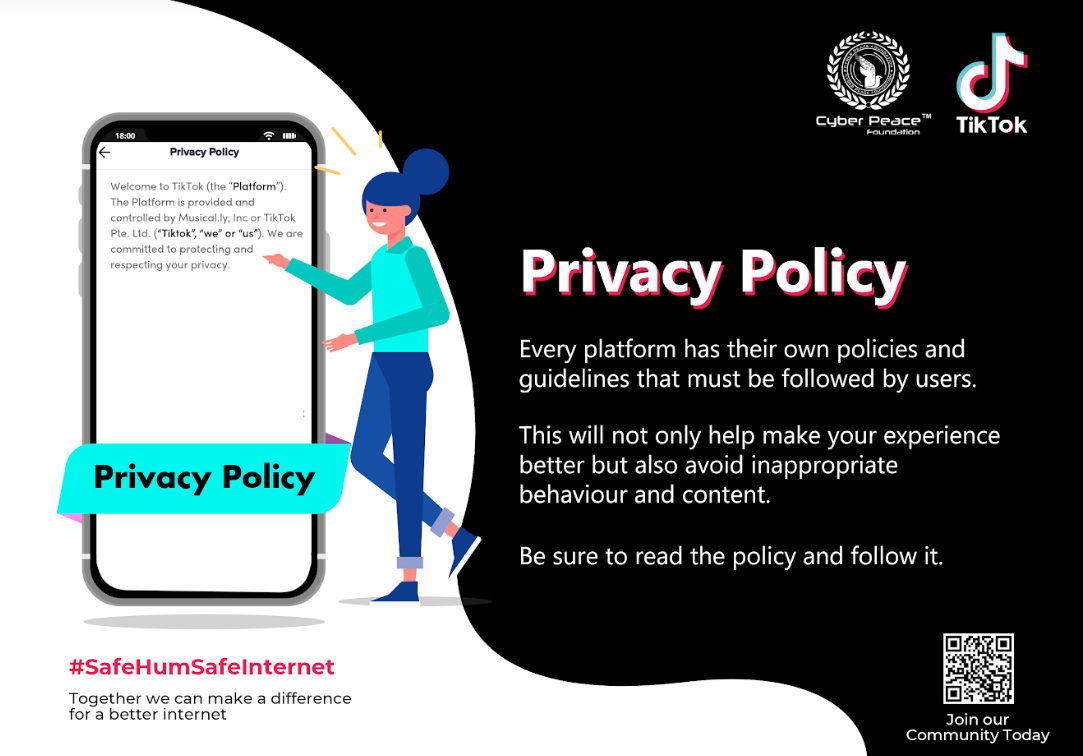 Previous Major Security Flaw On TikTok
In January 2020, NYTimes reported how TikTok had serious vulnerabilities that would have allowed hackers to manipulate user data and reveal personal information. This was discovered as a result of research done by Check Point, a cybersecurity company in Israel.
Oded Vanunu, Check Point's Head of Product Vulnerability Research said that "The vulnerabilities we found were all core to TikTok's systems."
TikTok Privacy Policy: Data Collection
According to the TikTok privacy policy, the platform collects quite a lot of information from its users. In their own words, they collect 3 forms of information.
Information you provide e.g name, email addresses.
Information from 3rd party sources e.g signing in with a Facebook account.
Information they collect automatically, which is where we'd focus more on.
Under the "Information we collect automatically" section of the privacy policy document, here's a more extensive quote about the data they collect.
Advertisement - Continue reading below
We automatically collect certain information from you when you use the Platform, including internet or other network activity information such as your IP address, geolocation-related data (as described below), unique device identifiers, browsing and search history (including content you have viewed in the Platform), and Cookies.

TikTok's privacy policy
Asides the above, TikTok also collects information about messages users send to each other on the platform. See the quote below.
We collect and process, which includes scanning and analyzing, information you provide in the context of composing, sending, or receiving messages through the Platform's messaging functionality. That information includes the content of the message and information about when the message has been sent, received and/or read, as well as the participants of the communication.

TikTok's privacy policy
From the quote above, TikTok collects and reads the content actual user-created messages on their platform. Despite this, there was NO MENTION of end-to-end encryption of these messages. Hence, chances are, the platform has unfiltered access to collect and process the actual messages you send on the app.
How Does TikTok Share Users' Information?
The platform mentions that they can share your information with service providers and business partners, within their corporate group, in connection with a sale, merger, or business transfer. And for legal reasons.
Talking legal reasons, the platform may…
…disclose your information to respond to subpoenas, court orders, legal process, law enforcement requests, legal claims, or government inquiries, and to protect and defend the rights, interests, safety, and security of TikTok Inc., the Platform, our affiliates, users, or the public.

TikTik's Privacy Policy
Hence, you might want to be careful with the kinds of messages you send on the TikTok platform.
Advertisement - Continue reading below
It is now understandable, as earlier stated, why the US Army has banned the use of the app on all Government devices. Else, this would mean that the Chinese owned company would have access to non-encrypted messages sent by the handlers of these devices and can share them with the government.
Uninstalling TikTok boils down to personal choices and how secure you want your information to be. An alternative is being extremely careful with the people and messages you send. And you're good.
You can view TikTok's privacy policy here.