Truly, online business is a booming business. In fact, e-commerce stores around the world are hyper flourishing. As a matter of fact, any business that wants to expand needs to create an online presence. This is because the physical stores and retail outlets are becoming old fashioned. Most customers now patronize online businesses because of the value online sellers bring to the market.
In addition, most customers enjoy patronizing these e-commerce stores because of the hassle-free solution to sell and buy anything. In the comfort of their homes, they can purchase anything they want online.
Advertisement - Continue reading below
This has led to a rise in the number of e-commerce stores flooding the digital space. Examples of these online stores are Jumia, Konga, eBay, Amazon, AliExpress and so much more. These online stores have become household names in the sale of diverse consumer products.  
If you're considering running an e-commerce store or you currently have one, this guide is especially for you.
It brings to you 7 valuable lessons from fast-growing e-commerce stores that will grow your online business.
1. Create a Visible Social Media Presence
Social media is powerful leverage for the survival of any online business, locally and internationally. For all entrepreneurs, you need to have functional social media accounts administered by a Social Media Manager.  Invest in quality social media branding and ensure your social media content describes your product and services in detail. For instance, add your phone numbers, email address, mailing address, and your other social media details.
Additionally, let your potential customers have access to all information about your business online. If satisfied, there is an absolute probability that they will be obliged to patronize your business. Open various social media channels such as Facebook, WhatsApp, Twitter, Instagram, and display your products. Picture social media as a pool of potential customers awaiting you; make yourself visible for them to locate you.
2. Practice the Best Customer Service
Enforcing the practice of excellent customer service culture in your online business is the gateway to harvesting business profits. Every customer and the potential customer is likened to a King, treat him or her as such. Invest your time and energy in ensuring that a considerable number of people who enquire about your product become established clients. Adding social proofs to your website is another tip that can help.
Advertisement - Continue reading below
The products that sell more are those with positive reviews, so communicate with your customers and get their feedback. This would encourage other potential customers to patronize you and would boost your website ranking including traffic. They even increase your credibility. Also, see to it that your goal is to leave every customer satisfied and happy.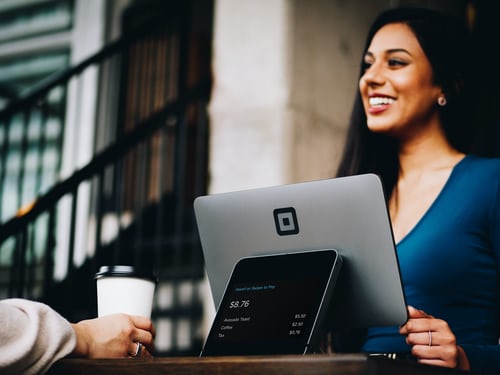 3. Gifts, Discounts, and Price Slashes
Just like the Jumia Black Friday and Amazon shopping discounts, create special open days where you offer discounts to your customers. This may be in the form of free shipping, price slash, coupons, giveaways, free webinars, and one-time deals. It will be helpful in attracting buyers for your products and when they find it beneficial they come back for more regardless of the price. E-commerce shops are usually competitive, so you need to use this strategy to lure buyers to your side. Take advantage of special holidays to give your potential customers a taste of your product.
4. Make the Checkout Process Easy
If your customer finds the checkout and payment mode rigorous and time-consuming, it might discourage them to buy what you sell. This would be their excuse to leave your online store for an alternative (or competitor) with a less-rigorous payment process. So make it easy for buyers to navigate your website to the point of checkout. Use the 10-second rule by imagining your customer having just 10 seconds to spend on your page. Let the payment method be secured and stressfree.
Even better, let all your checkout details be on a page. Most importantly, make sure your site is very secured and verified by a trusted third-party system. Your customer security is a top priority as their credit card information is very sensitive. You may as well incorporate some other easier digital payment mode that can fasten the payment process. You can have sales representatives at strategic locations, so your customers will find it easy to ship your products at their locality.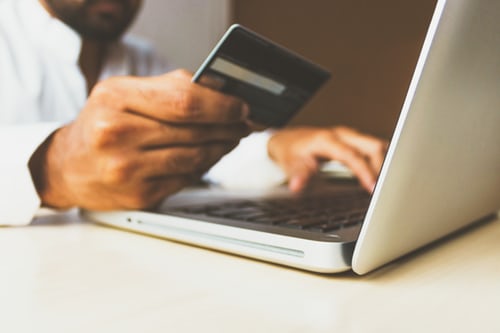 5. Use Google Analytics to Your Advantage
Be ready to invest your resource in ensuring your e-commerce website appears on top searches. For instance, use Search Engine Marketing (SEM) or Pay Per Click (PPC) to advertise your website. The more your website remains visible, the more patronage you will benefit. Make use of online advertising tools like Google Ads, Facebook Ads to drive your Sales Online. The good news is that you can hire a Digital marketer if need be to drive your sales online. Register your presence on 'Google My Business Page' and optimize your website search to increase your visibility. Take advantage of this analytics to understand strategic locations for your customers.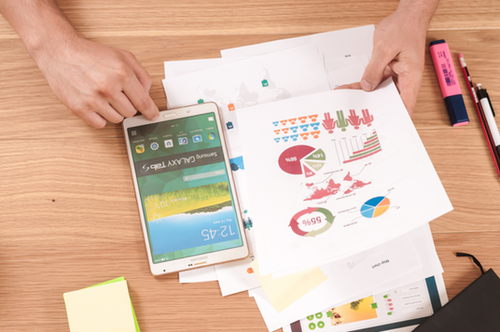 6. Create Your Online and Offline Strategy
If you fail to plan the success of your business, it would hinder its growth. e-commerce store owners are constantly on their toes strategizing and retargeting their business. Prepare a strategy that works for your business type with your team. Identify the state of your web presence, target audience, and content strategy and plan accordingly. Your offline strategy can be how to deliver your products door-to-door to customers. Always be ready to be flexible with your plans in case of any unexpected happenings, for example, COVID-19 pandemic.
7. Engage With Other Successful Online Business
No e-commerce store can really be an island of itself; collaboration and partnership are essential. Explore collaboration opportunities, sponsorships, and endorsements to grow your online business. For you to thrive, you need to build relationships with other thriving e-commerce stores to gain more exposure for your business. Collaborate with social media influencers and local event hosts to advertise your business.
Reach out to similar businesses and organize festivals and events that can showcase the value of your products wherein your customers can participate. For example, Amazon Great Indian Festival. At this point, your referral base starts to grow tremendously.
Advertisement - Continue reading below
In conclusion, realize that there are influxes of e-commerce stores coming on board daily, and they are usually competitive. In order for your online business to thrive, you need to think outside-the-box. If your goal is to increase your customer conversion, you have to be patient because it takes time for an online business to grow.
Embrace the process following these above strategies and brace up! You are in for a profitable year.