What do you do when the music or podcast you are listening to is so nice? You share, right? Content on Apple Music can be organized in playlists and shared. You could arrange, for example, your best Afro House songs into one playlist and then share it with your friends.
If you are using a paid subscription on Apple music or you are making use of the free trial Apple's offering, follow these steps to explore and share playlists.
Advertisement - Continue reading below
To Create a Playlist
Open the Apple Music app on your phone.
Find a song then long-press on it.
A menu will appear from which you will select "Add to a Playlist." 
Tap "New Playlist."
Rename the Playlist. It could be anything you deem fit. For example, "My best Reggae music."
You can also add a cover image and description and then tap Done.
Search for another song, then press and hold on it then choose "Add to a Playlist," then choose the playlist that you created.
Do this for all your songs that fall in that category and viola, you have a playlist.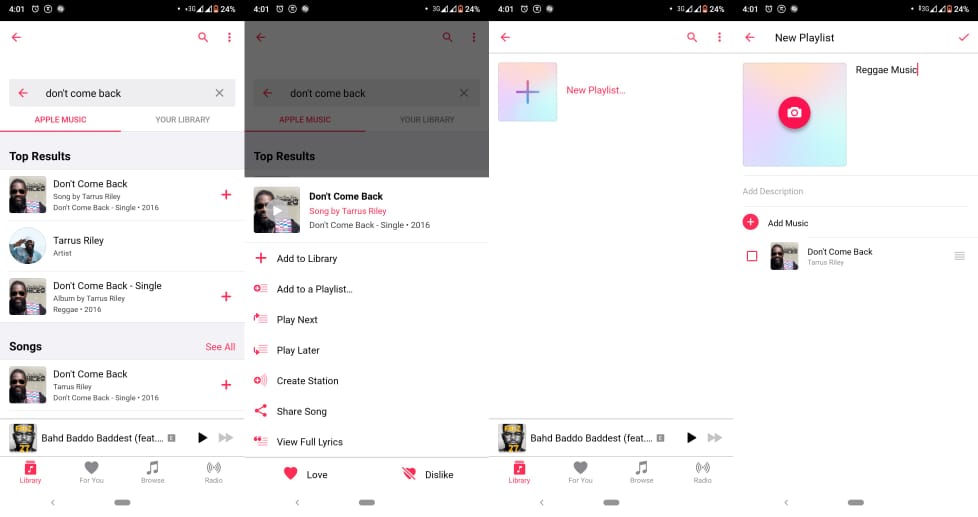 ---
Related Article: How to access Apple Music on Windows and Linux
---
Share a Playlist
Once your playlist has been created, you can now share it with your friends. To share your playlist via email, Whatsapp or Twitter among others, follow the steps below.
Select the playlist, tap the more button, and tap Share. You will then see your sharing options. In some apps, you can add a custom message before you send your playlist.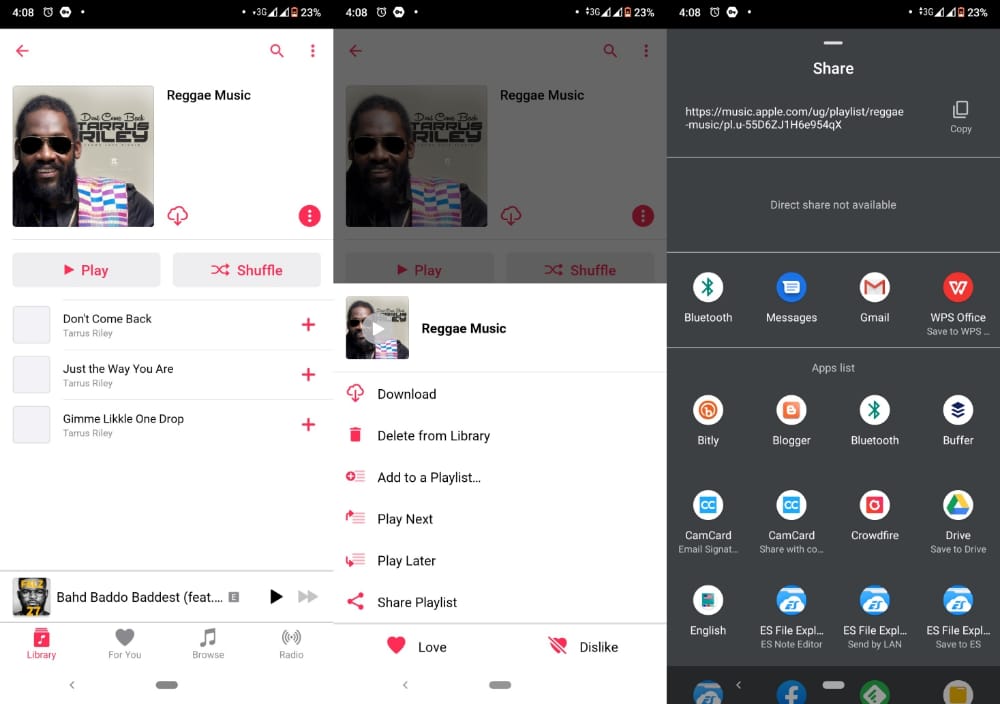 Saving Another User's Playlist
Any public playlist can be added to your library. You can also add playlists sent to you by your friends to your library too. To save playlists to your library, find the playlist that you want to save, then tap or click Add.
If Apple or the owner of the playlist adds or removes any songs from a playlist that you save, the saved playlist in your library will be automatically updated to reflect the changes.
Since we're talking playlists on Apple Music, why not share your curated lists in the comments section?
Advertisement - Continue reading below