Voice recognition has gotten smarter over the years thanks to better Artificial Intelligence Tech. You might have already experienced it with Smart assistants such as Amazon's Alexa or Google Assistant or Siri on your smartphone, but now you can use the same AI Tech on your Smart TV.
Some Smart TVs are now equipped with an in-built Microphone which enables you to directly talk to your TV with your natural voice. Before, the only way to control your TV was through physical buttons on TV remote or those directly built into the TV. However, with a Mic now built into the Smart TV itself or TV remote and aided by smart voice assistants, controlling your TV has gotten more natural.
Advertisement - Continue reading below
However, controlling your TV through an in-built Mic has also raised a number of security and privacy concerns that you should be aware of. Like a webcam on your laptop, your TV or remote Mic might be inadvertently spying on you without your knowledge. This technology is implemented differently across different TV vendors and partners, so it's not obvious how to approach some of these concerns. So lets take a look at what you know about Smart TV voice recognition.
Related post: Using Google Assistant as a Voice Remote For Chromecast
How is voice recognition used?
Voice recognition is used to control your TV naturally through your voice. You simply speak to the TV or compatible remote and commands are executed by the TV. A number of TV vendors such as Samsung have voice recognition built into their latest Smart TVs. Streaming devices such as Apple TV, Roku Ultra, Fire TV stick also have voice control support through device remotes equipped with a dedicated voice button.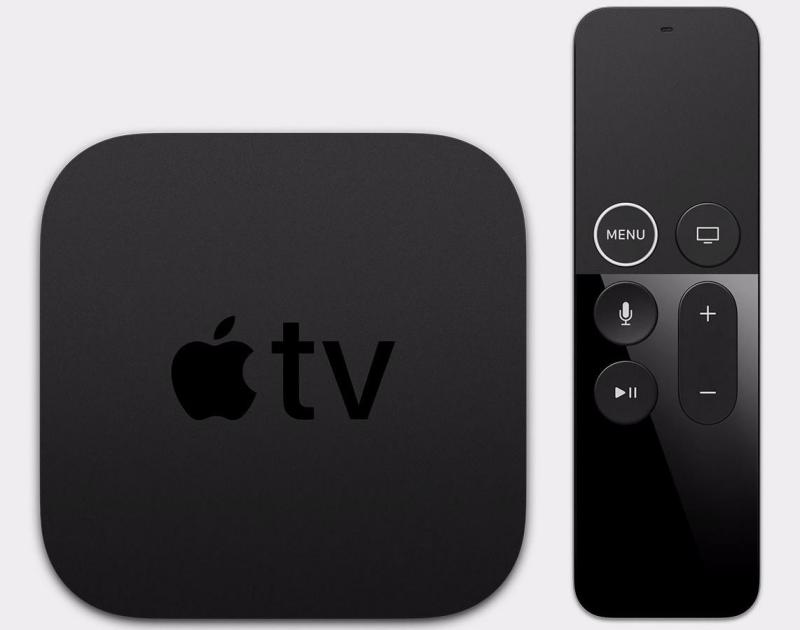 The most common uses of voice recognition are powering on/off the TV, controlling media playback and navigation — that is play, pause, increasing or decreasing the volume and search. You simply have to use predefined voice commands that correspond to specific actions. For instance to increase volume on Android TV, simply say "increase volume" or "increase volume by 30%". To play content, you could say "play Avengers on Netflix" or for search "Find Avengers" which responds with all streaming services where you can play the movie.
Do the TVs come with voice recognition enabled or disabled
This is variable across different vendors. However, the default behavior is that voice recognition feature is disabled by default and only turned on when you opt-in either while setting up the TV or when you turn it on via settings. Samsung Smart TVs are some the TVs that follow this behavior.
For streaming devices such as Fire TV Stick, voice recognition is on by default, but the device will only start listening to you when you invoke a "wake word" such as Alexa for the case of the Fire TV or "Okay Google" for Android TV.
Advertisement - Continue reading below
Is the TV recording your voice or conversations all the time?
The default behavior is NO. Once voice recognition is activated by the user, most TVs require a specific "wake up" word that activate the recording. For instance, if you have Alexa Fire stick, then you must first press the voice button on the remote, or for cases of Android TV say "Okay Google" and for Samsung TVs "Hi TV" before voice command is executed. If you don't actively press the voice button or invoke specific wake up keyword, then the TV, remote or smart speaker isn't recording your voice. At least that's what we have been told by the Tech giants.
How do I know if TV is listening or not?
In most cases there are User Interface gestures on the TV that indicate to you that the TV is now listening to your voice. For the case of Amazon Fire TV Stick, you'll notice horizontal Blue light on the TV screen. For Samsung TVs, you'll notice an icon of a microphone will appear on the screen.
How to turn voice recognition on and off
Most voice-controlled TVs have the ability to turn this feature on and off. This is usually possible through the TV's settings. For the case of Samsung TVs, you have to say "Hi TV" or press the voice command button on select remote controls. The microphone icon will then appear on your TV screen and the TV will then await the command. If one is not heard within 15 seconds, the voice recognition feature will automatically turn off.
If you have Fire TV stick or Android TV with Google Assistant, simply don't press the voice button or speak the "wake up" word. Just use your TV normally.
Is your voice recorded on the TV or is it sent and kept elsewhere?
When you speak into the remote or TV, ideally your voice is analyzed and interpreted in real time with the remote or TV's voice recognition system. Essentially, your records are not stored in the remote or TV.
However, please note that if you are using Amazon's Alexa-powered remote, the recordings could be stored and sent to remote servers to train the companies Artificial Intelligence system. Apple's Siri and even until recently Google's Assistant would retain your voice recordings for this purpose. Please read the fine print of terms and conditions of your TV vendor and its partners.
Is your voice provided to a third party
This highly depends on your TV. Some TVs such as those powered by Android TV which is developed and maintained by Google have Google Assistant voice support. So whenever you speak to the remote or your vendor's TV, this data might be transcribed and sent to Google's remote servers to processing before a response is sent back. So read the fine print and look for what data is shared with third party providers working with your TV vendors.
Alright as voice recognition seeks to make us use our TVs more naturally, we should be aware of the security and privacy ramifications of the Tech.
Advertisement - Continue reading below
Image: slashgear.com