The Blukar In-Ear wired earphones make a strong argument for wired earphones in a sea of wireless hype. And I am not talking about those moments when you flex your earlobes, the wired earphones the only tether keeping your costly smartphone from smashing to pieces.
Placing emphasis on an HD microphone, stereo earphones and not forgetting noise reduction, I would say Blukar delivers on each count. Blukar also promises three-dimensional presence, if you're one to carefully read all the literature on unboxing. Imagine wearing headphones in cinemas while watching a horror movie, and somebody whispers behind you. That's a 3-D audio experience.
Advertisement - Continue reading below
Noise Reduction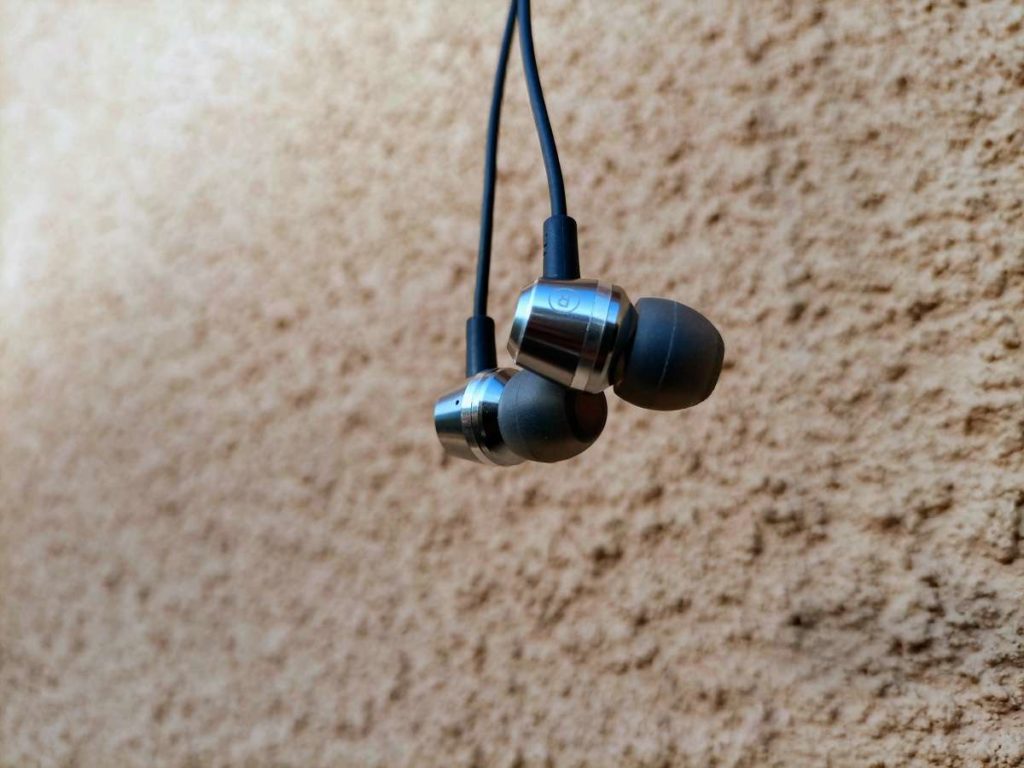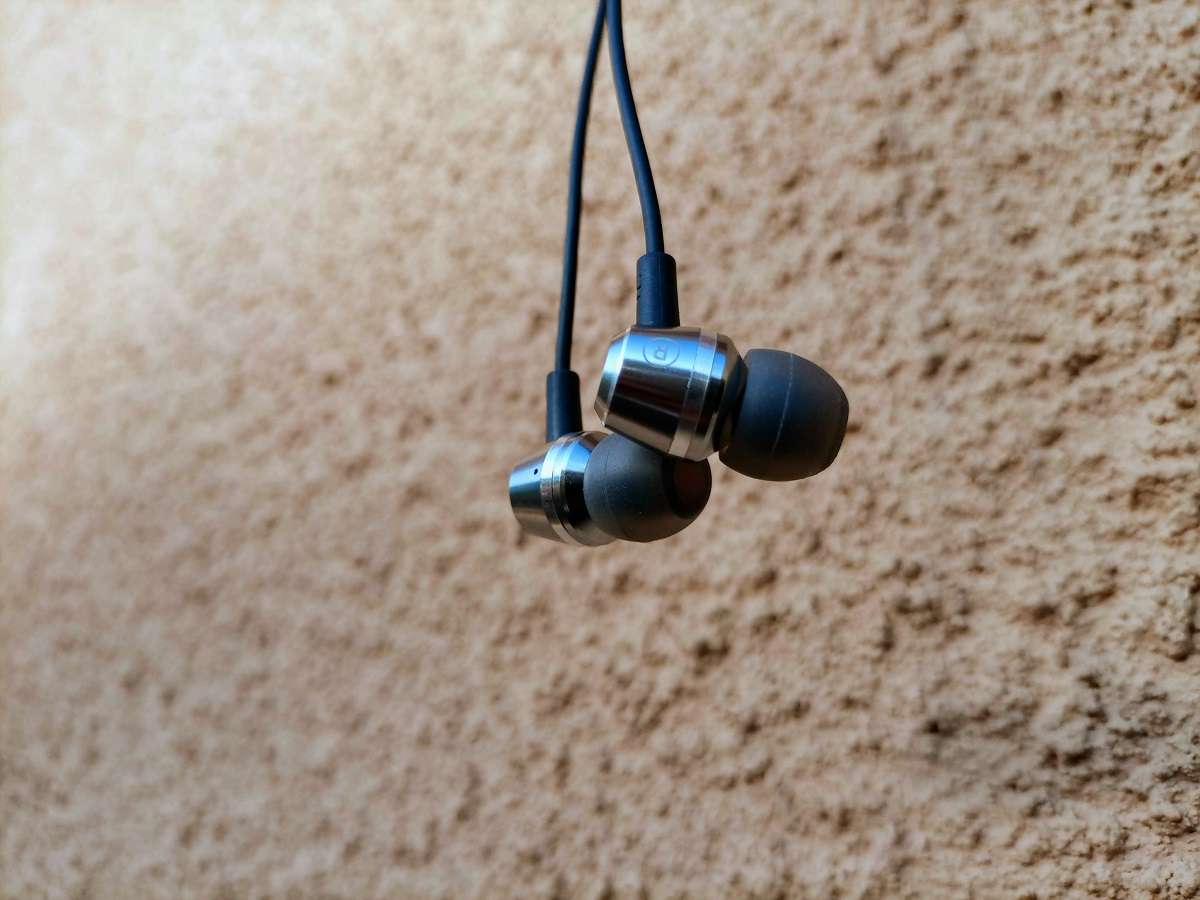 Blukar provides three sets of rubber tips of varying sizes. Personally, the smallest size provided the best insulation from my immediate environment. So much so, that I started hearing crickets, static, the sound of the cord rubbing against my skin and the sound of me breathing. Of the outside world, I could hear almost nothing.
Add a well-selected track and the world is dead to you. My prayer is that you don't sing at the top of your voice. It never quite sounds as epic as it sounds in your head. Worse when you have an audience.
A Wired Entanglement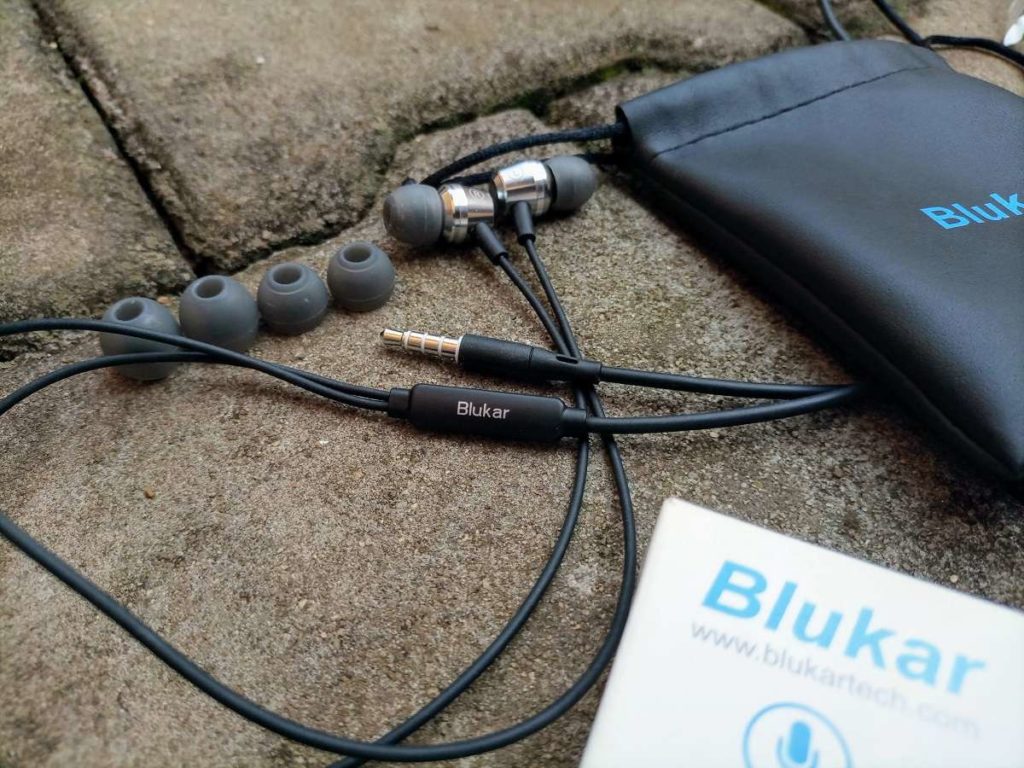 Wired earphones have that annoying habit of entangling themselves so badly so fast, that it takes whole minutes to kink them out. Those sailor's knots catch the best of them, be it iPhone or Samsung earphones.
So then, it's a feather in Blukar earphones' cap that they have just the right amount of stiffness to resist entangling in your pocket. Nevertheless, the cord is supple enough to bend whichever way you feel like. The rubber encasing is velvety to the touch, a testament to the quality finish.
Related: Xiaomi Mi True Wireless Earbuds – Basic review
Control Button
The best earphones are those with integrated remote control buttons. The usually 3-button setup adjusts volume and also plays/pauses music on top of picking calls. Unfortunately for the Blukar, there's just the one button. It will pick your calls and it will pause/play your music, and that's just about it. You might have to fish for your smartphone to adjust the volume accordingly.
Advertisement - Continue reading below
Blukar sound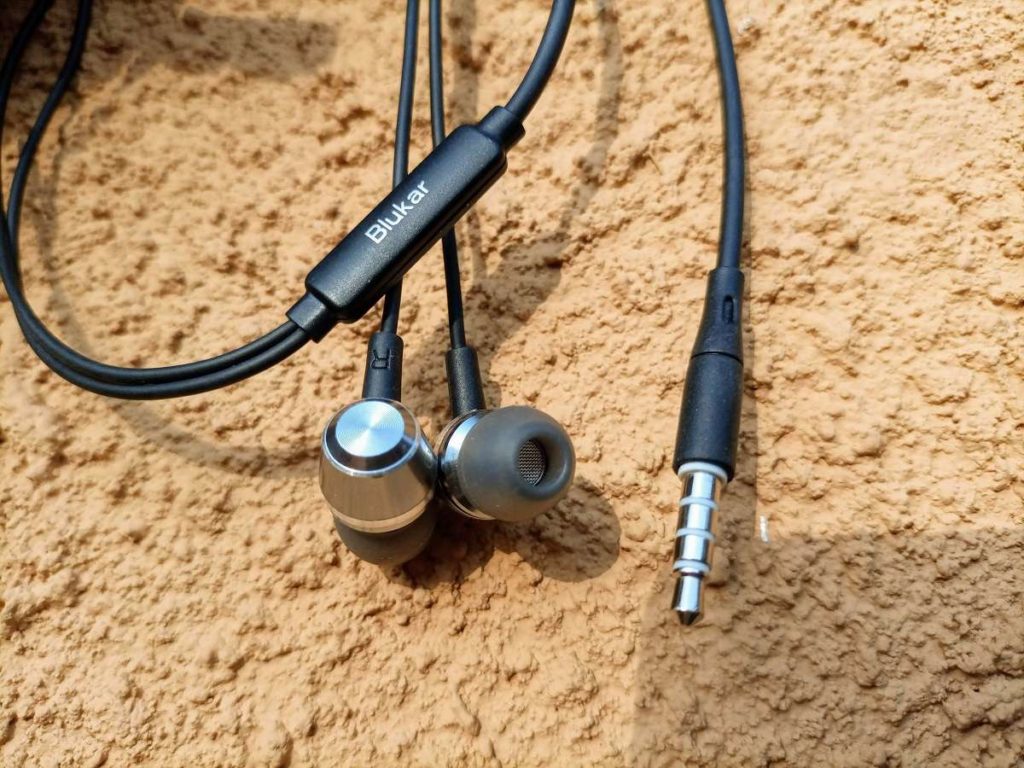 When you're reviewing a device, it's easy to get tunnel vision, especially when it comes auditory perception. For that reason, I got a bunch of name brands to pit against the Blukar in-ear earphones for perspective. While I am not saying I am some kind of audiophile with an ear for high fidelity, the Blukar didn't disappoint me in the least.
Playing Kanye West's extensive catalogue made me appreciate both the genius of his production and also the Blukar in-ear earphones. The 3-D audio experience does things to you, once you cancel out any and all sounds outside of the song.
The output is a wholesome well-balanced sound, equal parts booming bass interposed with crystal clear stereo sound. The sound fills the caves of your eardrums with a rich pulsating sound.
But at full volume (and preferably out of your ears) the Blukar strains to maintain depth. The sound quality gets distorted and quite pitchy. Industry-standard iPhone wired earphones for their part remain as crisp as a pringle straight out the tin, with enough bass to appreciate the track.
Where to buy
The recommended retail price of the Blukar in-ear wired earphones on Amazon UK is £12.99 ($16.28, UGX 60,000) slashed to £9.59 ($12). In Uganda, find Blukar In-Ear Wired earphones on Odukar at UGX 85,000 ($22)