Launched five years ago, Google photos has been the go-to cloud storage service for backing up and sharing photos with family and friends. The best part is that it's been completely unlimited for what Google called "High Quality" photos. As a result Google Photos is the home for more than 4 trillion photos and videos and 28 billion new photos and videos are uploaded every week according to Google.
All that is predictably coming to an end on June 1, 2021. Today Google has sent out and email to its customers informing them of changes to their policy. I got one today in my inbox to my surprise. Here's the summary;
Advertisement - Continue reading below
Starting June 1, 2021, all new photos and videos backed up in High quality will count toward the free 15 GB of storage that comes with your Google Account or any additional storage you may have purchased, the same way other Google services like Google Drive and Gmail already do.
All photos and videos you back up in High quality before June 1, 2021 are exempt from this change and will not count toward your Google Account storage. This includes all of your existing content uploaded in High quality.
Related post: Here's the difference between Google Drive and Google One
If you run out of space, then you can purchase more storage from Google One service starting with 100GB for $19.99/year, 200GB for $29.99/year or 2TB for $99.99/year.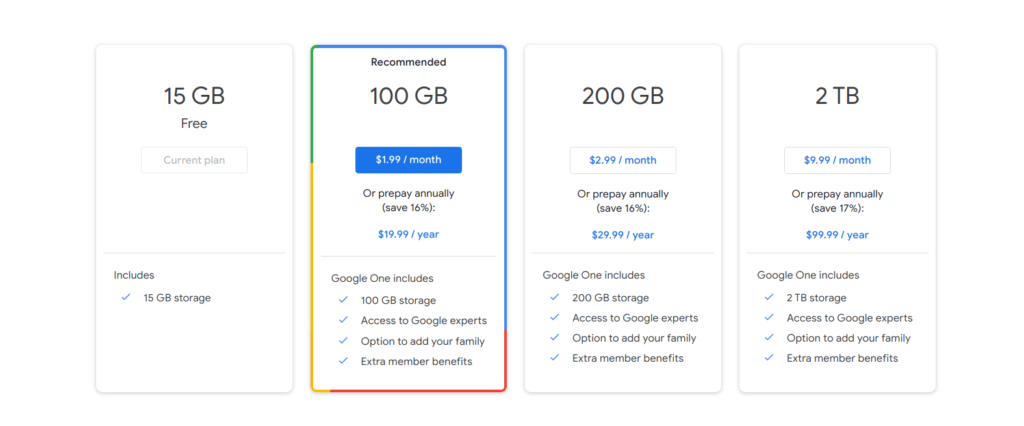 Come June 1, 2021, Google says they will be launching a new storage management tool which will help you easily find and delete dark, blurry, and otherwise unwanted content. Compared to the competition, At 15GB free, Google still has a better offering. Microsoft's Free tier offers just 5GB of storage same as Apple's iCloud storage option.