Summary
Tecno goes back to the basics with the T630 and for the first time it's making a feature phone I would actually be proud to hold. Don't be fooled by its humble nature; the Tecno T630 packs a lot of amazing features underneath like Wi-Fi and Internet sharing, Bluetooth Connectivity, Dual SIM, an 1150 mAh battery and a host of other apps and features that will make you fall in love with it. It's however not all good when you notice that the T630 with all the power it possesses wasn't designed for apps like Whatsapp; the globally acclaimed cross platform messaging App. Below we bring you the full Tecno T630 review
Unboxing
Advertisement - Continue reading below
The T630 comes with an 1150 mAh battery, earphones, Travel Charger and a 13 month Warranty that is given with all Tecno phones
Specs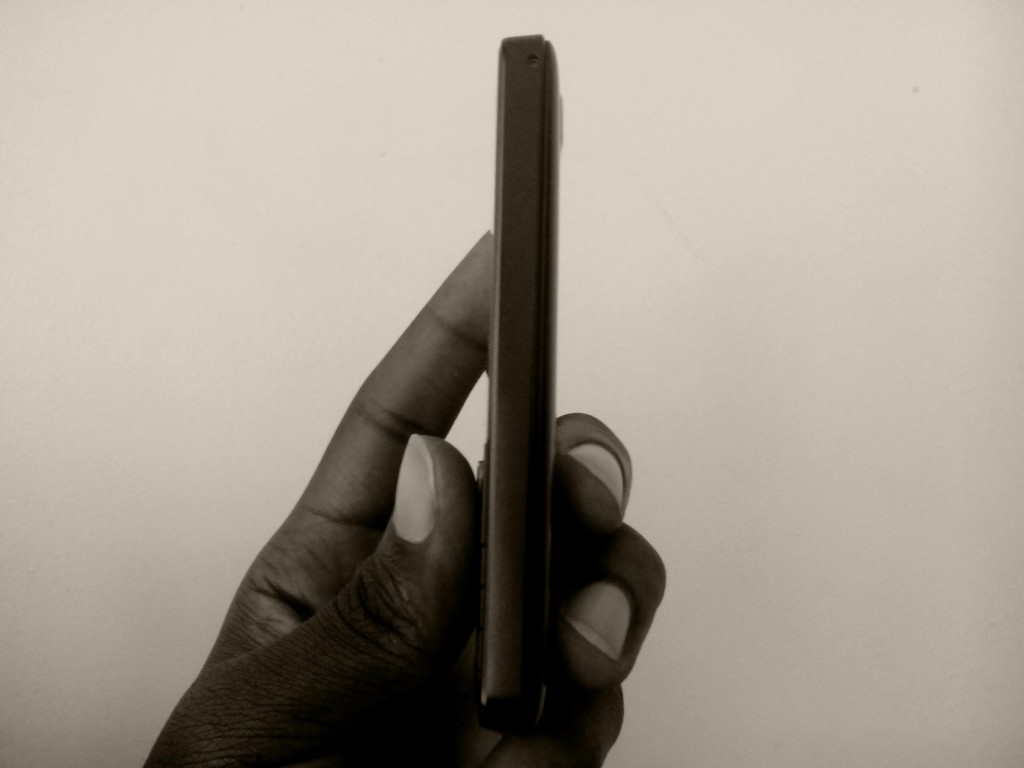 Operating system:  MOS
Network: EDGE/GPRS/3G
Band: GSM900/DCS1800MHz/ WCDMA21OOMHz
Dimension: 118*51*11.55mm
Display: 2.4″QVGA
Resolution: 240*320
Camera: Dual Camera (2MP back, 0.3MP front)
Audio format: AWB, AMR, WAV, AAC, AMR, M4A, MID, MP3
Video format: AVI, 3GP, 3G2, MP4, FLV
Memory: 128MB ROM+64MB RAM
Expandable micro SD up to 32GB
Connectivity: BT2.1, Earphone Jack
Battery capacity: 1150mAh
Talk time: 6.3hrs
Standby time: 184 hrs.
Features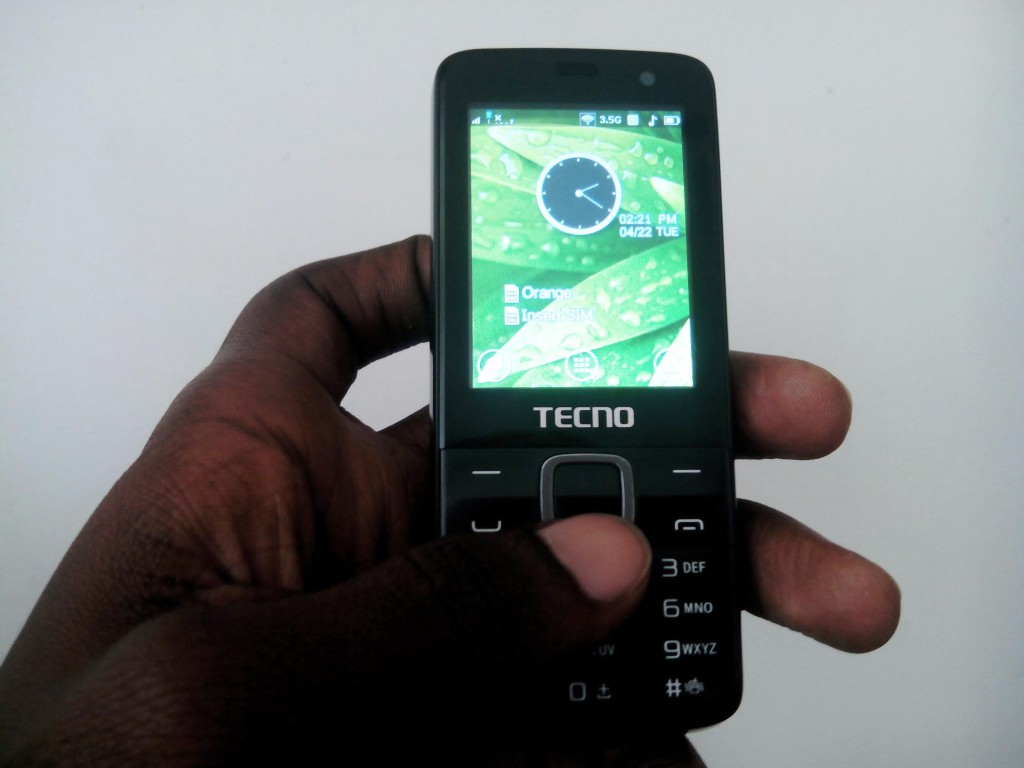 Dual SIM: As is the standard with Tecno, the dual SIM feature comes in handy and we have talked about why Dual SIM is good for Africa.
Phone Book can hold 2000 Contacts  with support for Group and Favorite Contacts
Being able to copy and paste: These are some of the features that make the feature phone a little smarter even though it's not a new thing per se
Wi-Fi/Tethering: Probably the winner of them all the Wi-Fi and tethering feature is what makes this phone a winner. Not to forget that is easy to set up
 A host of Productivity and Social Apps minus Whatsapp which we found quite disappointing seeing that Whatsapp in itself is a selling point for many.
Gmail/Yahoo/Email Client: If you want to access your email, there's no excuse with inbuilt Gmail and Yahoo Apps
Opera Mini and Stock Browser for Your Internet Surfing: Tecno packs the world's most popular browser; Opera Mini with the stock browser for your internet needs
Bluetooth for Easy sharing of Files: Feature phones had no ability to share yet sharing has become a necessity in a phone lately so maybe this compensates for the lack of Whatsapp
Wireless FM Radio: As always Tecno knows that Radio is still big in Africa
Camera & Gallery: There's really nothing to complain about – If you want a better Camera buy a high end smartphone
Audio and Video Recording and Playback with multiple supported formats making this a multimedia phone for the masses
Design
The T630 has a sleek candy bar design at only 11mm thin with a 2.4 Inch screen, QVGA display with a 230*320 resolution which is big and sharp enough. It also features a nice keypad for easy typing and navigation. It comes in five colors; Black, White, Gray, Navy Blue and Gold. Fully customizable with cool menu icons, Wallpaper, Screen-savers, MP3 ringtones, Quick access Menu and Navigation.
Advertisement - Continue reading below
Apps
Tecno partnered with AFMOBI to bring you a host of customized  Social apps they believe you would need and these include: Opera Mini, Facebook, Twitter, Yahoo, Gmail, Palm Chat, "Tzone",  "Lifestyle" and "Weblink" not to mention a help app in case you are stuck.
As for games, the only pre-installed game is Tecno Football and the rest (Asphalt, Assassin) are all trials that can be downloaded. We didn't like the games that much and they could have put some better feature phone games than Tecno Football alone.
They further included productivity Apps that include: Calendar, Alarm, World Clock, Calculator, Converter, Stopwatch, Recorder, Torch, Photo Editor, Inbuilt Traffic, EBook Reader, Notes, and Task List etc.
 Battery

The 1150 mAh battery performs well for a phone of this nature. Tecno claims a talk time of 6.3 hrs and a Standby time of 184 hrs. Even though we couldn't confirm the talk time, the standby time is a max of about 3-4 days and not 7.
With heavy use like browsing, playing music, games and WI-FI tethering all at once we saw the battery drain quite fast even though not as fast as the ordinary smartphones lasting us a maximum of 2 days. If not put to heavy use, the T630 battery can definitely last longer
Overall Performance:What We Liked
Advertisement - Continue reading below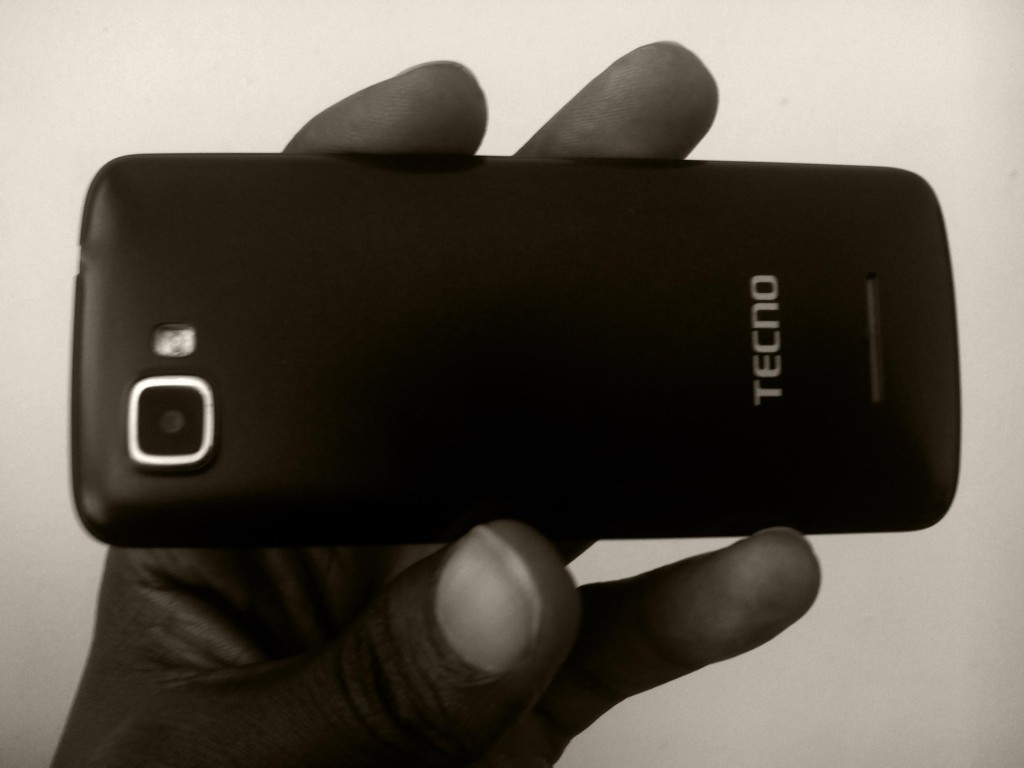 Wi-Fi and Tethering
Lots of useful apps/Features
Apps could be updated
Easy to Use OS
Sleek Design
Easy to Customize
What We Didn't Like
No Whatsapp.
No Fun Games
Low RAM
Price and Availability
The T630 is currently not available. So we shall let you know as and when it will be, but with Tecno's good distribution chain, expect it all over Africa in a few weeks. (We shall keep you updated on that one)
We have spoken to Tecno and the T630 is expected to go for around  140,000/- Ugx  (about $55)
Conclusion
Tecno has made the perfect intersection between smart and feature phone by embedding a couple of smart features and customizing them for a feature phone. With the T630, Tecno has a better chance of competing with Nokia's range of feature phones that mimic smartphone functionality like the Asha and others. If you want an affordable feature phone to complement your smartphone then the T630 is it.