Uganda will be going to the polls come Jan 14th this year to elect their next president and parliamentarians. One of the things you have to get right as a voter is knowing the right polling station to vote from. The Uganda electoral commission is in charge of ensuring a free and fair election and they have created an online database exactly for this purpose.
To find your voter polling station, go to the commission's website, specifically this page www.ec.or.ug/api/voter/id from your internet-connected smartphone or laptop. Enter your national ID NIN number. You'll be presented with your details.
Advertisement - Continue reading below
You should see your full names, voter number, village, district, constituency, sub county, parish and polling station name.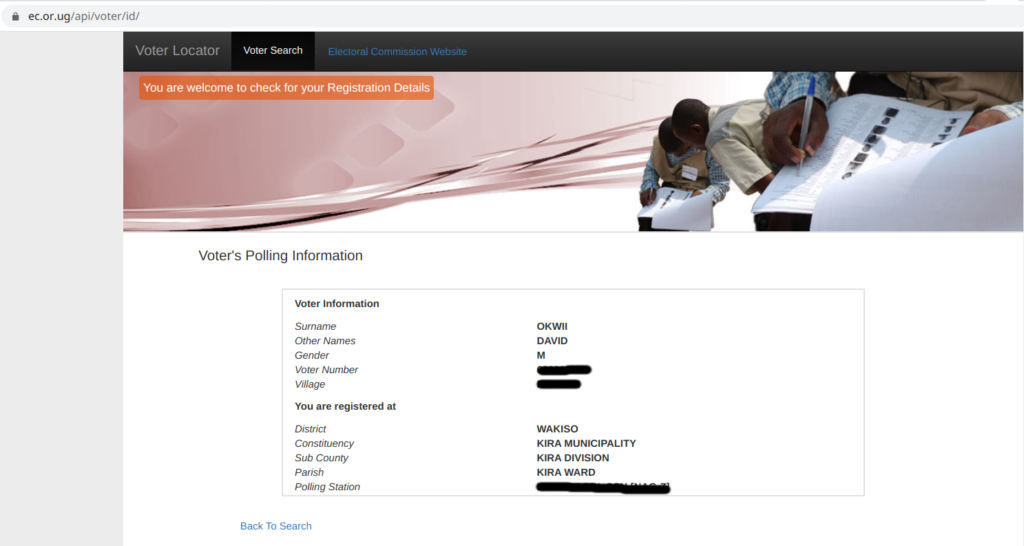 The commission is also giving out voter allocation slips which are physical copies of this exact information. This is intended for people without smartphones or internet connection. If you are looking for bit-sized summarized information about candidates and their political parties, polling station guidelines, take a look at uchaguzi.go.ug.
Remember voting is on 14th Jan 2021. Happy voting.