Talk to any economic expert and my most educated guess is they will tell you how SMEs are the backbone of any growing country. For the case of Uganda, the figures are staggering, close to 90% of business in the country falls in this category and this makes the demand for capital or local investors even more critical. On the flip side, there are local investors who are interested in empowering these businesses but lack a proper medium/channel to find such businesses.
A Ugandan-based startup Imuka Access has made it its primary mission to help SMEs(Small and Growing businesses) raise money and link interested investors to such businesses. To achieve that, they have a regional event dubbed Pitchfest which is organized across the country for businesses to pitch to a panel of local investors. It's like Shark Tank or Lion's Den but without the flashy lights and cameras but rather the need to empower these businesses.
Advertisement - Continue reading below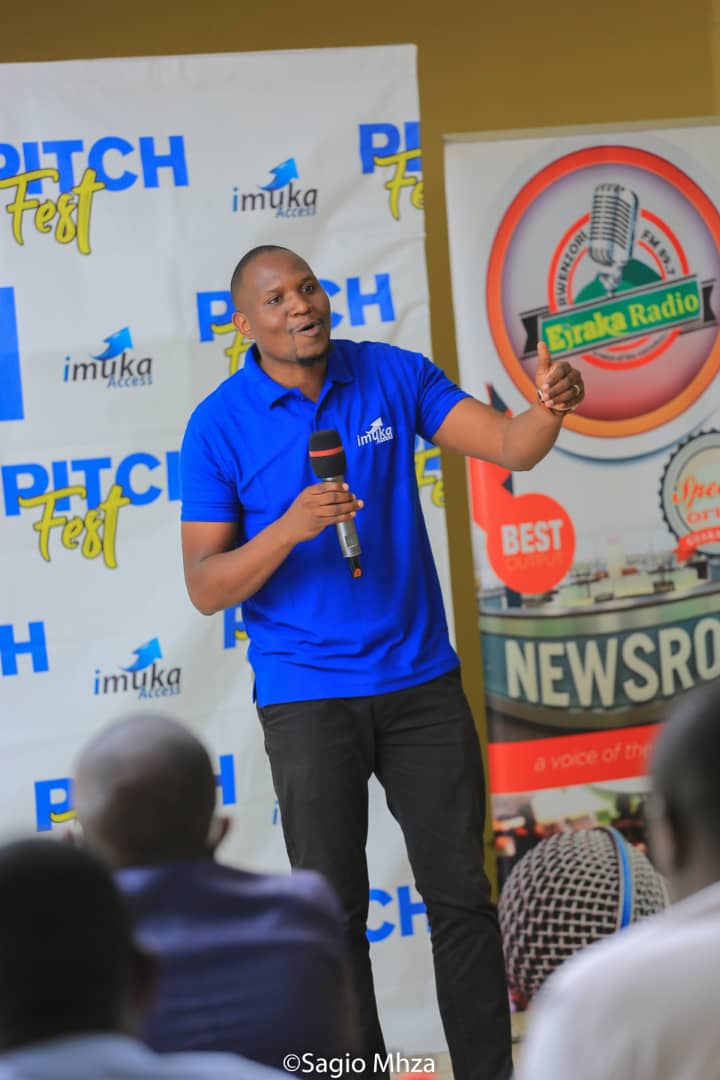 Imuka Access occasionally organize capacity building workshops and event(Business Plan Master Classes) to equip these local businesses with pieces of knowledge of what investors are looking for before putting their money in a venture. They make sure these businesses have done due diligence and have the necessary documents and are fully registered business with Uganda Registry Services Bureau (URSB), and Uganda Revenue Authority (URA).
A Look at Imuka's Pitchfest Western Uganda Edition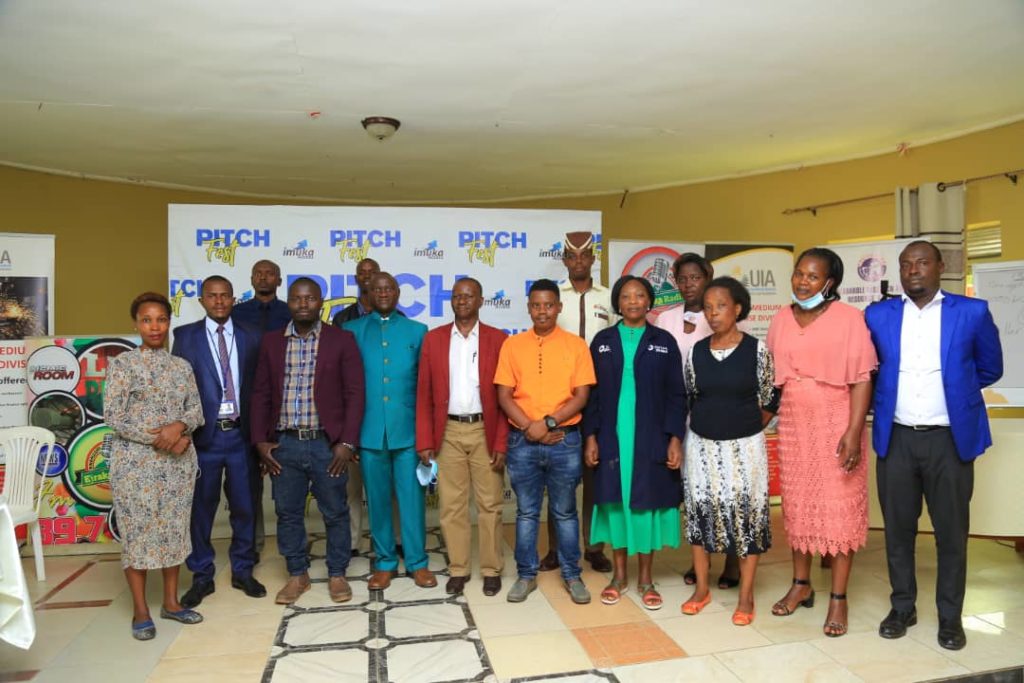 The very first Regional Pitchfest was the Western Edition that was held at the New Fort View Resort in Fort portal, Uganda in the middle of April 2021.
Last year, the Pitchfest held in Kampala recorded a success rate of 75%, which aroused interests from entrepreneurs in the whole country and thus the current plan to hold Regional Pitchfests to cater to the entrepreneurs in all regions of Uganda.
Pitchfest Western edition was for entrepreneurs in the Western Region of Uganda and it attracted entrepreneurs from Kabarole, Fort Portal, and those in Kampala but based in fort portal attended online.
The event was successfully attended by Uganda Investment Authority(UIA), Uganda Industrial Research Institute, Banks like Finance Trust, Centenary Bank, Stanbic Bank, Private Sector Foundation, among other notable institutional financiers and investor organizations.
Imuka Access partnered with Kabarole Research Centre (KRC) to set up a regional accelerator and business incubation hub to sustainably continue supporting the entrepreneurs of western Uganda.
Advertisement - Continue reading below
To make the experience more worthwhile for the locals, Imuka Access partnered with regional Radio stations to provide business packages for entrepreneurs to market their products and services. For clarity, Euraka Radio helped live-streamed the Pitchfest Western Edition.
Life FM hosted the business experts on a Business Round Table talk show to advise entrepreneurs on how to run their businesses after the COVID-19 wave and KRC Radio hosted Imuka on regular basis to communicate and inform the locals about the available activities of the Pitchfest including Grant Proposal and Business Plan Master Classes to enable them to have the necessary documents for financing.
The Pitchfest Western Edition was a success with 12 out of the 17 entrepreneurs that pitched getting funding interests from more than one investor/financier, and others offering to work with them to offer skills training.
A few highlights from pitchfest include Umoja Farm, a mechanized modern demo farm getting 4 funding interests from UIA, Mercicorps Ventures, Centenary Bank, and KRC Biorefinery Project.
Honey Chocolate got sponsorship from Uganda Investment Authority to standardize his product for export and Solar Water Pump innovator from Devine Empowerment Development Skills got two banks offering to finance the project and UIA to train more youth under the Youth Entrepreneurship Program.
READ ARTICLE: How NSSF and Mastercard Turned to Tech to Support Entrepreneurs in Uganda with the Hi Innovator Program.
The next pitchfest series is scheduled for 24th June 2021 in Eastern Uganda, to be hosted at Wash and Wills Hotel in Mbale City. Below are the details of the next pitchfest activities:

Pitchfest Regional CalenderRegion
| | | |
| --- | --- | --- |
| REGION | DATE | LOCATION |
| Fortportal(Western Edition) | Thursday, 29th April 2021 | New Fort View Resort |
| Mbale(Eastern Edition) | Thursday, 24th June 2021 | Wash and Wills |
| Lira(Northern Edition) | Thursday, 26th August 2021 | Hotel Margarita |
| Kampala(National Edition) | Tuesday-Friday 23rd-26th November 2021 | TBD (To be Determined) |
How You Can Participate?
To participate at Pitchfest as an entrepreneur, you can apply online from the Imuka access website or click here. Keep in mind, applications are free and you will be required to contribute a small participation fee.
To participate as an investor or a financier. You can confirm your participation as well on Imuka's website.
You can recommed potential participants, sponsors, or partners for sponsoring a series of Pitchfest 2021 activities. Imuka Access offices are found in Makerere University, Food Technology Business Incubation Center Kampala, Uganda or reach them via phone at 0393 243 215.
As far as Sub-Sahara-Africa-focused venture capital investments are concerned, fintech is the rainmaker. Not only is the sector the most funded in the ecosystem, but also the industry producing two out of the only three fintech startups homegrown to unicorn status(flutter wave and Interswitch).
Advertisement - Continue reading below
But the barrier to entry in the fintech space is so high for every flutter wave or Interswitch, there are hundreds of startup stories you never heard. A locally focused venture capitalist or angel investor seems like the only logical option for small and growing businesses across the continent and what Imuka access is doing with pitchfest is commendable and deserves great shoutouts.