Google unveiled a couple of things during its annual developer conference – the all-new Android 12 OS being one of them. In this article, we will be looking at the three big changes coming with the revamp of the Android 12.
Let's get started.
Advertisement - Continue reading below
Related Article: Google I/O Event: Here's Everything Google Announced
A New UI

This is the first major UI revamp Android has had in a long time – the most recent UI revamp happened in 2014 with the Android Lollipop. This new revamp is called 'Material You'.
Quick Settings And Notification Redesign
'Material You' comes with a totally redesigned notification shade and quick settings tiles. The notifications on the Android 12 now have rounded corners and features a more prominent app icon, an option to snooze for each app notification.
The quick settings tiles have been redesigned into a two-role layout, with much bigger settings icons. It also features new settings options (the new kill switch toggle for camera and mic, Home control, and Google Pay) – we will take more about that in 'Privacy'.
A New 'Always-on-Display' Lock Screen
The lock screen was also redesigned. It'll now show you the weather details and this huge clock when you have no notification displaying on your screen.
Wall Paper Based Theme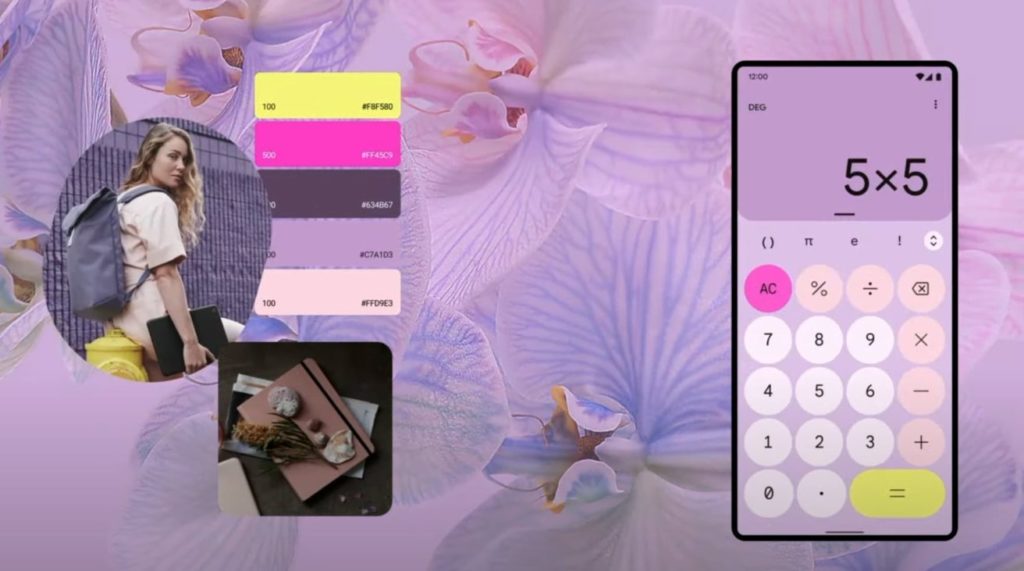 The highlight of this UI revamp is what Google calls 'Color Extraction'. How it works is; when you set a wallpaper, the Android 12 OS identifies the prominent and complementary colors, and then uses those colors to auto-theme different parts of the OS – apps, widgets, keypad, quick settings, volume rocker, etc.
Advertisement - Continue reading below
Privacy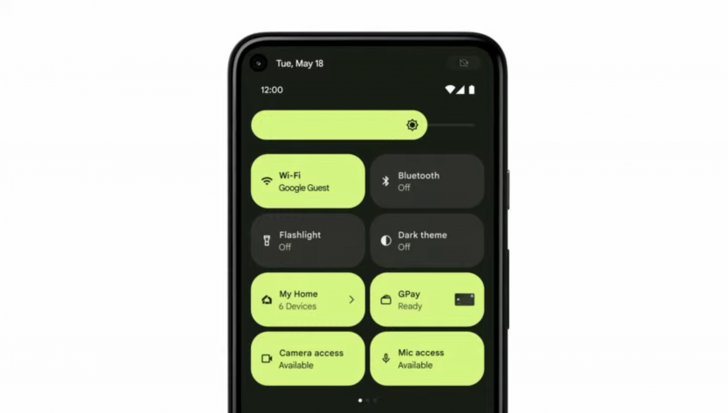 Google has also made a lot of privacy-related changes on Android 12. First, let's talk about the kill switch toggle for the camera and microphone:
Kill Switch
The new kill switch for camera and microphone on Android 12 will allow users to disable the camera and microphone access to apps through a toggle in the 'quick settings tiles'.
Privacy Dashboard
And then there's the new privacy dashboard. This privacy dashboard will show users the number of times an app has accessed the camera, mic, and location in the last 24-hours.
Also, there's a new privacy indicator that will display at the top-right corner of your screen when an app on your device is using the camera or the mic.
Furthermore, you can set up 'approximate location permission' for apps that don't need to know your exact location.
New Features
A Built-in One-Handed Mode
While Android smartphone manufacturers already have one-handed features built into their phones, Google is building it into stock Android.
Immediate Assistant Access
Google is taking a cue from IOS with Google Assistant access on Android 12. Just like on iPhones, you can now access Google Assistant by holding the power button on any Android 12 smartphone.
Other features:
Advertisement - Continue reading below
The Android 12 phone will come with an integrated remote and can be used to control any smart TV running Android.
Scrolling Screenshot
New lock- folder feature in Google Photos
Smart auto-rotate
App hibernation: Unused apps will be forced-stopped
In conclusion, it looks like these features are just the tip of the iceberg. Google says Android 12 will first launch on the Google Pixel this fall – we expect it to come with even more new features, and even more when it is featured on other brands.
Update (September 13)
EAT 07:14 am: New reports now indicate that we could see the release of stable Android 12 AOSP on October 4. This should also see Pixel devices bag this update.
EAT 1:21 pm: Oppo is set to unveil its Android 12-based ColorOS 12 in its home market of China on September 16.