Last October, Google rebranded "G Suite" – its collection of professional productivity tools, which was only made available to business accounts – to become "Workspace". And eight months later, Google has now announced that Workspace will be free to everyone. Until now, only paid users had access to it.
Related Article: Why Google Workspace is More Than a G Suite Rebrand
Advertisement - Continue reading below
Google made the announcement via a blog post. Here's what they had to say: "Since the launch of Gmail in 2004, and Google Docs two years later, we've been building flexible, helpful and innovative solutions that allow people to connect, create and collaborate securely — from anywhere on the planet and on any device. When we debuted Google Workspace last October, we not only introduced a new brand, but also our vision for a single, integrated experience for everyone: Everything you need to get anything done, now in one place. Across apps like Gmail, Chat, Calendar, Drive, Docs, Sheets, Meet and more, our consumer, enterprise and education users choose Google Workspace to stay in touch, share ideas and get more done together every day."
With Workspace, users have every tool they need to get their tasks done, quickly, all on one platform.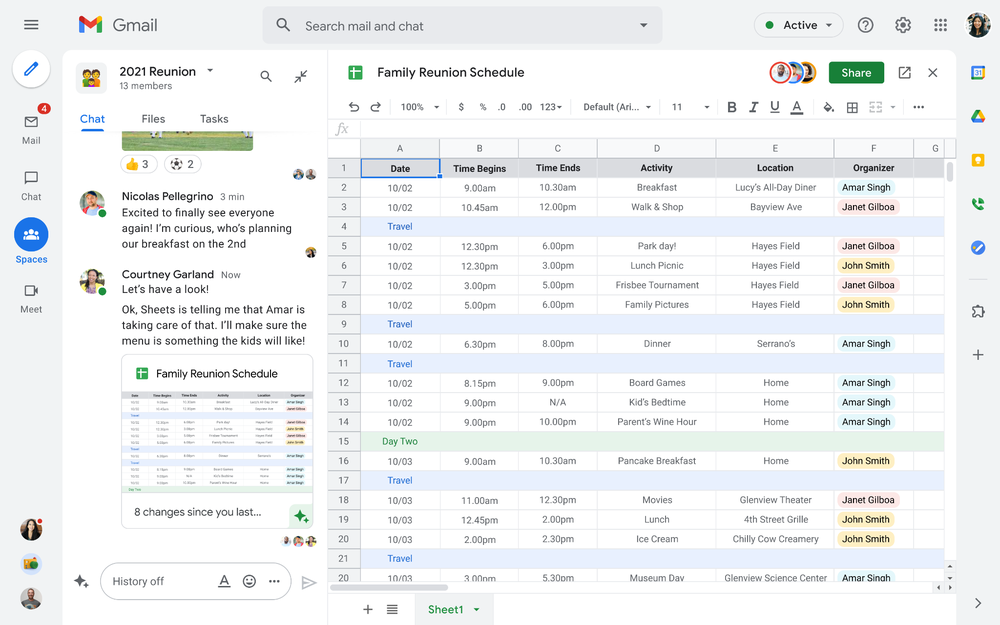 Google Workspace For Individuals
If you want more value from Google workspace, Google also created a paid plan targeted at entrepreneurs and small business owners who may need additional tools and features to help them 'grow, run and protect their business.'
The paid plan is $9.99/month, with an introductory price of $7.99/month. This solution provides them with what Google calls "premium capabilities", and they include smart booking services, professional video meetings, and personalized email marketing. They also promised there's much more on the way.
The new paid plan will be launched soon in the U.S., Canada, Mexico, Australia, Brazil, and Japan.
Advertisement - Continue reading below