On the 6th of October 2020, Google rebranded the popular G Suite to Google Workspace. This, they did, by introducing a number of new features and product experience to "further equip our customers for the future of work". The company wants Workspace to be where you create, communicate, and collaborate regardless of where you are— home, work, or school.
The change of G Suite to Google Workspace can be said to be more than a rebrand. It looks more like an upgrade; a much better experience and package is being promised. So, look beyond the new logos and designs. It's bigger.
Advertisement - Continue reading below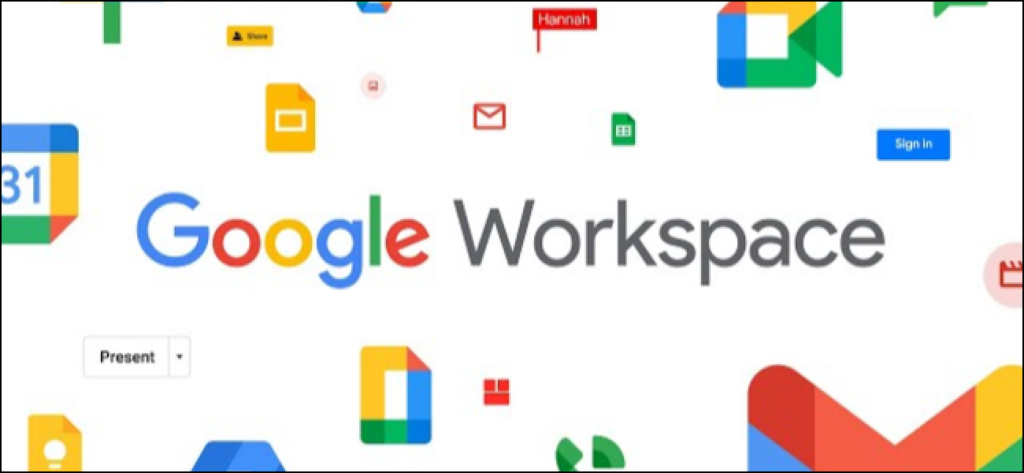 In this post, we try to show why Google Workspace is more than just a rebrand of G Suite. By highlighting new, very important features that have been a part of this upgrade. You should read through and let us know your thoughts in the end.
---
READ MORE: Understanding Google Messaging Apps: Hangouts, Meet, Allo, Duo, Android Messages and More.
---
Google Workspace Pricing
The pricing has changed a bit for the new Workspace ecosystem. There's a slight reduction in the price for one of the updated plans. See the plans and pricing for Google Workspace below.
| | |
| --- | --- |
| PLAN | PRICE |
| Business Starter | $6 |
| Business Standard | $12 |
| Business Plus | $18 |
| Enterprise | custom |
Every plan comes with the following products/tools — Gmail, Docs, Sheets, Meet, Drive, Calendar, Chat, Slides, Keep, Sites, Forms, and Currents.
What's New With Google Workspace
Listed below are a couple of new features that came with Workspace as the upgrade happened.
1. Mention a user directly in Google Doc: Before now, Doc users couldn't mention other users. They could only do so in the comments section. But now, an update that comes with Google Workspace is that you can now mention a user directly in your Google Doc.
Advertisement - Continue reading below
2. Polls in Google Meet: For better engagement, while having your online meetings, Google Meet now have polls to quickly make a decision, get opinions, and more. Q & A launches alongside this.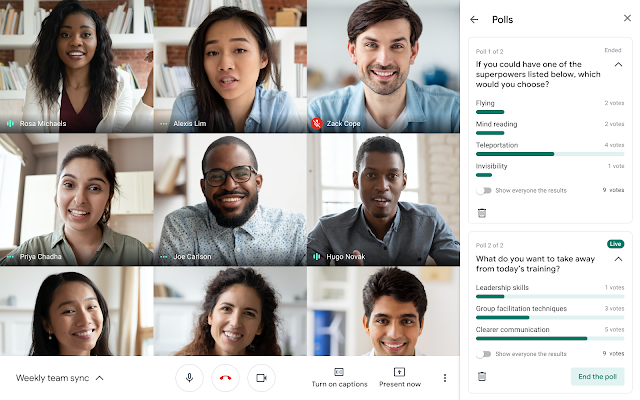 3. Read receipts on Google Chat: All Workspace customers now have access to the 'Read receipts' feature on Google Chat. This is for direct messages of the Instant Messaging platform.
4. New look on Google Meet Android App: With this upgrade, Google has upgraded the User Interface of the Google Meet App. Please note that this is only for Android users.
5. Breakout rooms in Google Meet: Google Workspace users on the Enterprise for Education plan now have access to a 'Breakout rooms' feature. This allows them to create smaller groups or 'rooms' of students for more streamlined discussions. Participants can then rejoin the original meeting afterward.
Other new features include:
New APIs to understand and audit group memberships.
Lock files via the Google Drive API to prevent content edits.
Dial into Google Meet from eight additional markets.
Star favorite conversations in Google Groups.
The above new features make it evident that Google Workspace isn't just a rebrand. It's an entire upgrade. These features are, obviously, aimed at improving the user's overall experience on the platform.
Tell us in the comments section, which of these features caught your interest? Are these enough upgrade for you?
Advertisement - Continue reading below
Featured Image credit: TechRepublic.com