Although Google Meet is a part of Gsuite and is suppose to be a paid tool, Google, back in April, announced that the Meet video conferencing tool will be free for everybody until September 2020. Let's hope there's an extension, or better still, it is made free, permanently.
Google Meet (free version) can accommodate up to 100 people on a video chat and users can meet for up to 60minutes per meeting. If you are new to the tool, here's a quick guide to access Google Meet and host a meeting.
Advertisement - Continue reading below
In this post, however, our focus is on how to share screen on Google Meet. How meeting hosts can share their screens with meeting participants.
How to Use Google Meet
Users with Gmail accounts can launch Google Meet from their email. From the options at the bottom of your Gmail dashboard, you should see a 'Meet' option. Click on that option to host or join your meeting.
Alternatively, you can download the dedicated Meet app to your mobile device from the Play Store (Android) and App Store (iOS), or visit the Google Meet website to use the web platform.
---
Related Article: How to Cast Google Meet video calls to TV via Chromecast
---
How To Share Screen on Google Meet
Using the Web Platform

Once you launch Google Meet on your browser, click on the "Join now" option that appears. This gives you access to a meeting room where you can have a meeting with other participants first, then have your presentation later on.

From the menu bar at the bottom of the Google Meet interface, click on "Present now" and you will get the options to either present "A window" or present "your entire screen". If you use the Chrome browser, you'll get an option to present 'A Chrome tab".
Advertisement - Continue reading below
However, let's say you don't want to have a face-to-face meeting and all you want to do is share your screen, you should click on the present button instead. The button allows you to only share your screen without the video.
Share Screen on the Mobile App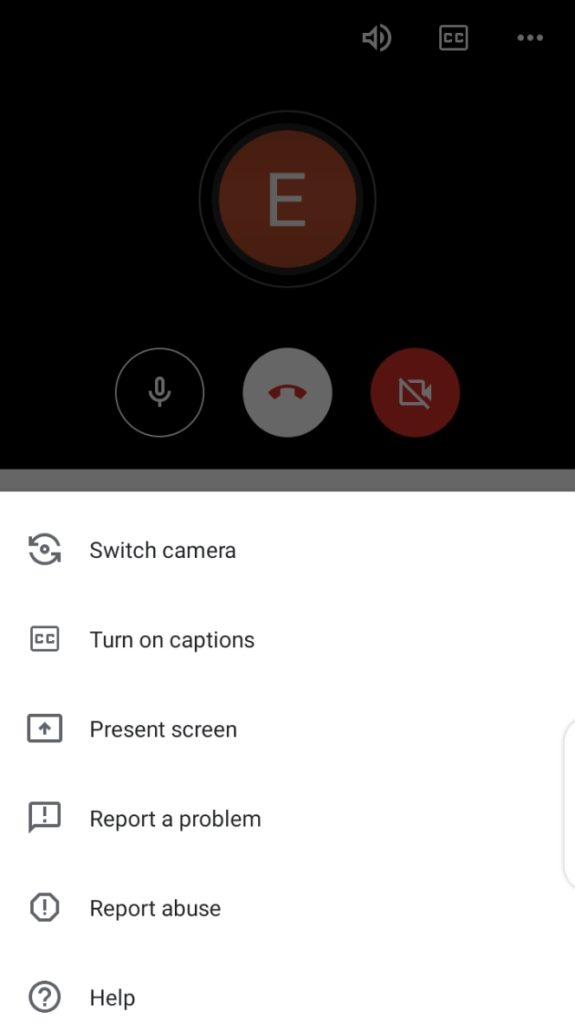 On mobile, open the Google Meet app and select "New meeting" to start your meeting. From the menu bar at the top-right corner of the meeting interface, select the three-dot icon. There you will see the screen sharing option (labeled 'Present screen') and you should be able to share your screen to the meeting participants.
That said, if you're an active Google Meet user, you should check out some of the best Google Meet Chrome extensions to improve your meeting experience.