Google Meet, the video conferencing tool designed by Google, was initially available to its enterprise users, but due to a sudden surge in the demand for virtual meeting services in the last couple of months, Google decides to make the service available to everyone.
A Google Meet meeting can host up to 100 people, and users can meet for up to 60minutes per meeting — for free.
Advertisement - Continue reading below
However, as virtual meetings have now become a thing, it only makes sense that we continue to provide you with tips to better your meeting experience.
With that said, if Google Meet is your go-to platform for your virtual meetings, here are some of the best Google Meet Chrome extensions to improve your meeting experience.
---
Related Article: How to Set up a Google Meet Video Call
---
Chrome Extensions for Google Meet
1. Gridview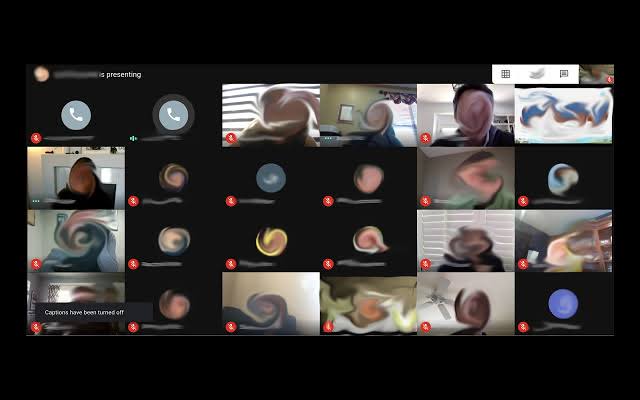 Zoom has a feature that lets you see all of your meeting participants at the same time. Unfortunately, Google meet does not have this functionality built-in. Although, a recent update (Tiled layout) to Google meet lets you see up to sixteen (16) participants at the same time.
If you're having less than sixteen meeting attendees, you have no problem, but if you'll be having more than sixteen participants and you want to see all of them in one view, you should get the "Gridview" chrome extension.
Gridview will allow you to see an unlimited amount of meeting participants at the same time. Although the images get very small, it does the job.
Advertisement - Continue reading below
Install Gridview from the Chrome Webstore
2. Nod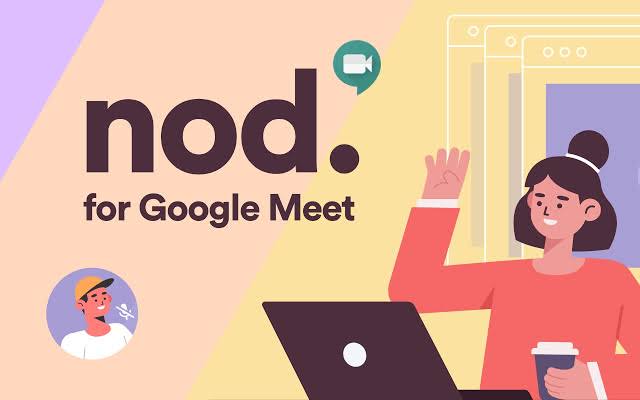 Nod is a Google meet extension that allows participants to provide reactions during meetings. With Nod installed on your browser, you get emojis like thumbs up and hand raise (for when you have a question), that let you react during meetings.
This is a cool feature if you are a teacher hosting a virtual class with a lot of student attendees. However, the only way that you can use this feature is if every other participant has it installed.
Install Nod from the Chrome Webstore.
3. Dualless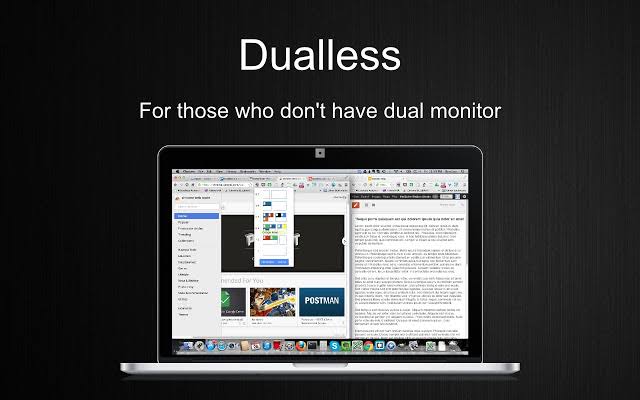 Dualless lets you share your presentation with your meeting participants, and still watch your participants at the same time. It'll split your screen into two windows, one for your presentation, the other to see meeting participants.
Install Dualless Chrome Webstore
4. Push to Talk
If you've used Zoom, Google Meet, or any other video conferencing tool, you might have faced challenges with muting and unmuting your mic when you need to speak. It's a challenge for almost everyone.
The Push to Talk extension allows you to use the space bar to easily mute and unmute your mic. To use this extension, however, it must first be installed for everyone participating in the meeting.
Advertisement - Continue reading below
Install Push to Talk from Chrome Webstore
5. Meet Attendance
If you feel it is important for you to take attendance of every participant of your meeting, the meet extension is a perfect extension to use. Your attendance is going to be taken in a Google spreadsheet. It automatically records all the attendees of your meeting.
Install Meet Attendance from Chrome Webstore
---
Related Article: Zoom vs Google Meet: Which One's Right For You
---
Conclusion
If you use Google Meet regularly, you should install all of these extensions right away, as they will definitely come in handy at some point. You don't have to go through last-minute panics.