If you're a frequent shopper, you would understand how promos and coupon codes help to cut down your spending. And the struggle that comes with manually searching the internet for them. Definitely, a tool that helps you curate these and automatically apply them would be very useful. Welcome the Honey browser extension.
This Honey extension is a free tool that helps online shoppers search the internet for the best prices. In addition, it "finds some of the best coupon codes on 30,000+ sites". Basically, the Honey Chrome extension is helping you save money as you shop. Automatically, that is.
Advertisement - Continue reading below
The tool is available to be used with over 30,000 retailers cutting across various industries regardless of what you're ordering — from pizza to shoes, books, travel, etc.
This post takes you through how the Honey extension works for online shoppers. Read through.
---
ALSO READ: Top 5 Google Meet Chrome Extensions for an Awesome Meeting Experience.
---
How Does the Honey Chrome Extension Work?
For this tool, it takes just 3 steps:
1. Install the Extension: First, you will have to install the Honey extension from the Chrome Webstore to your browser.
2. Shop as normal: Second step here is to go about your online shopping as you would on a normal day.
Advertisement - Continue reading below
3. Save: With just a click, Honey will apply the biggest savings they can find in your shopping cart.
Step-by-Step Guide to Using Honey
1. Install the Honey browser extension from Google Chrome Webstore.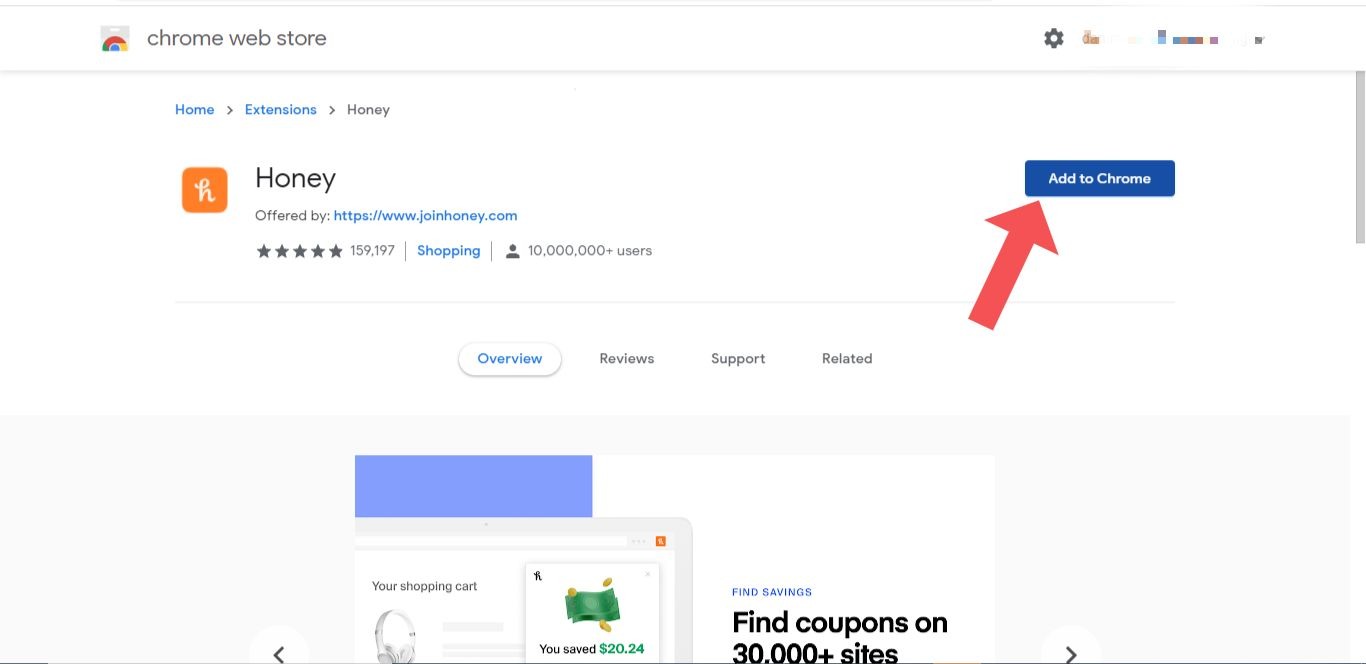 2. Register on the Honey website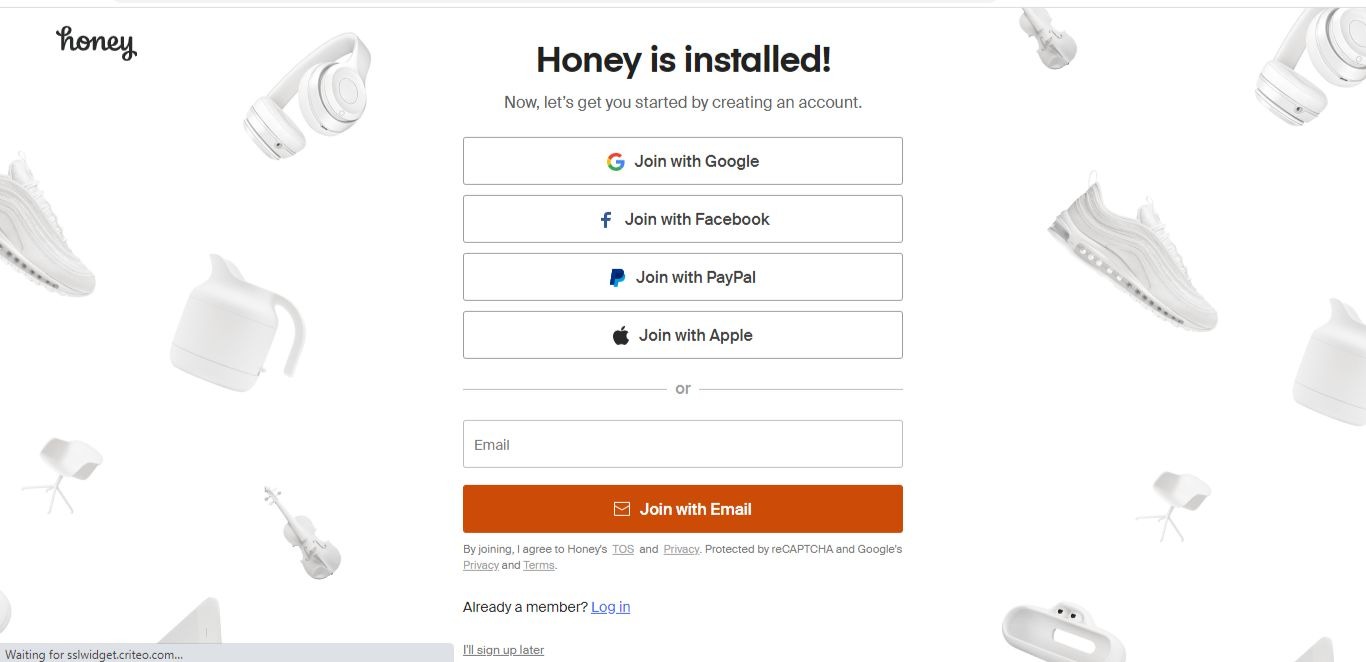 3. Visit a supported online store to shop (we visited aliexpress.com for this review)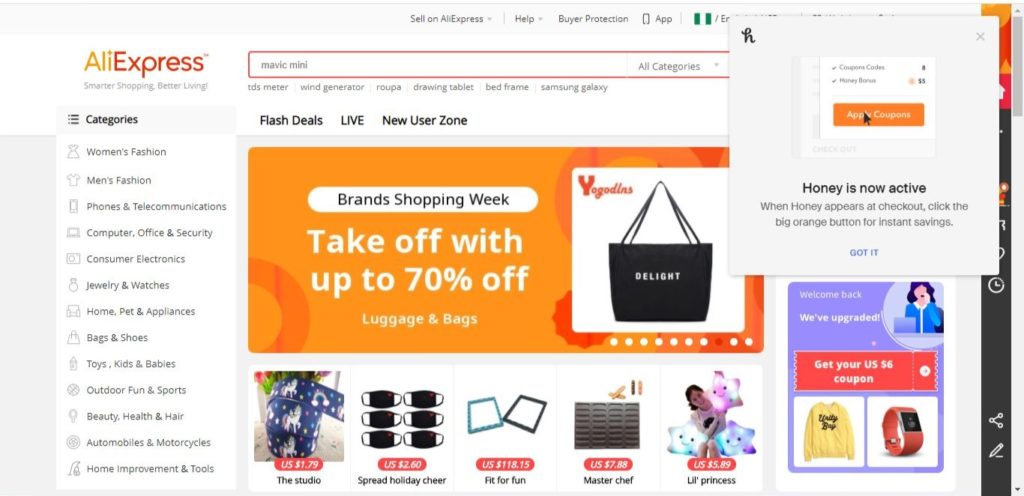 4. Add a product to cart.
5. Open your cart.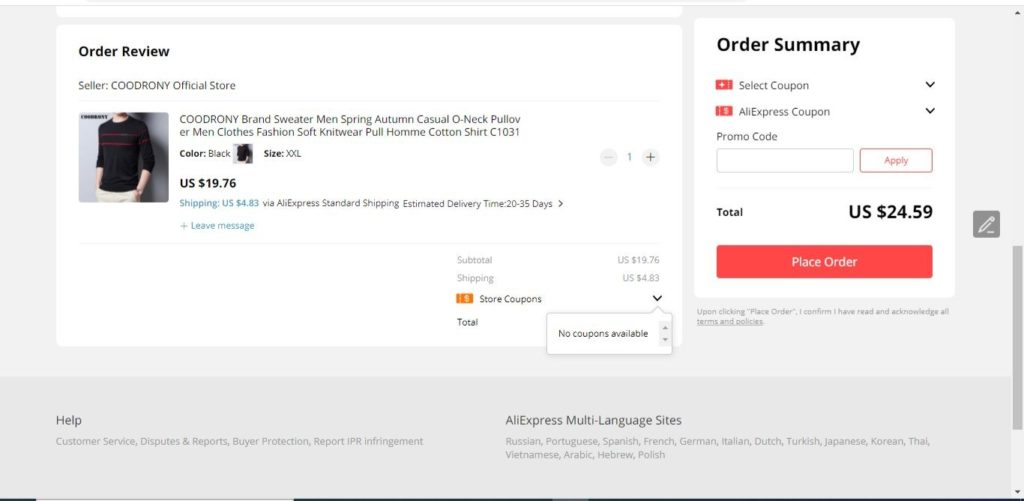 6. Click on the orange "H" icon at the top-right corner of the browser.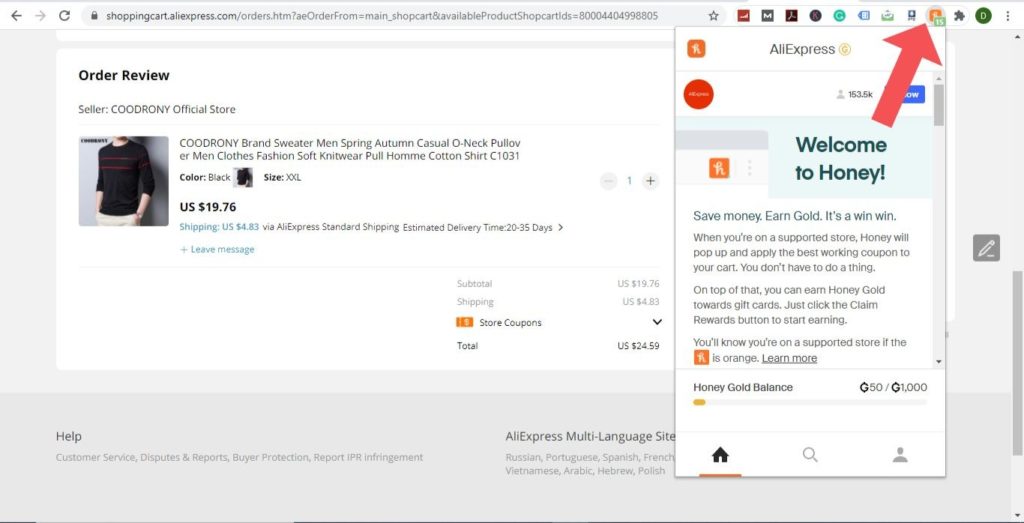 7. Copy any of the automatically generated coupon codes and apply.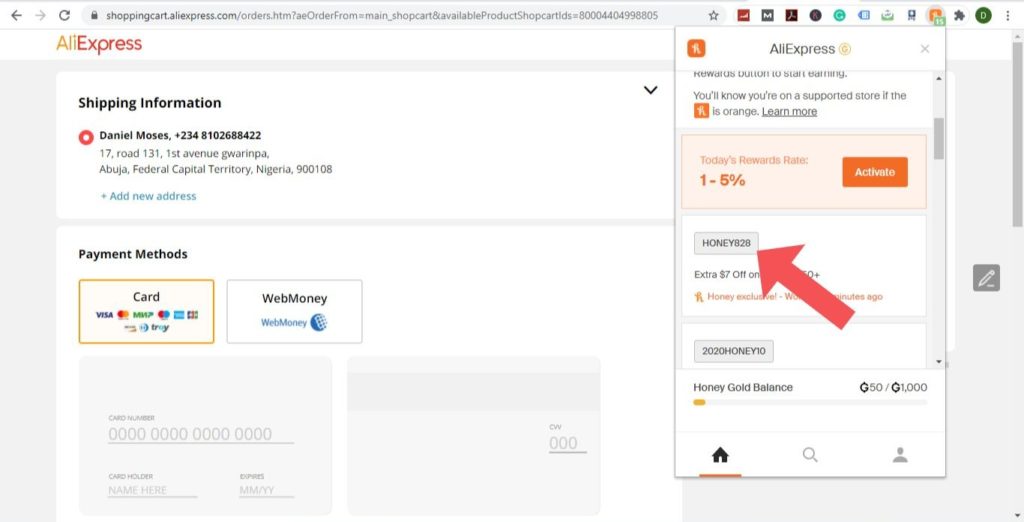 These are all you need to know to use the Honey extension to save money while shopping.
If you currently use this extension, we would really be glad to hear about your experience so far and if possible, exact figures on how much it has saved you so far.
Advertisement - Continue reading below