What happens when your smartphone goes missing and your Google account is still signed in? Or for some reason, you logged into your Google account from a stranger's device and forgot to sign out? Or you decided to sell off your old device and forgot to sign out your Google account. This could lead to unwanted access to your data and credentials.
Here is the good news; Google allows its users to remotely remove old devices connected to their Google account if they suddenly realize that their device is missing and fear that their accounts will be compromised from an old device.
Advertisement - Continue reading below
In this post, we will show you how to see all the devices linked to your Google account and how to remove any device at any time.
Related Article: How to Set Up 2-Step Verification on Your Google Account
How to Remove a Device From Your Google Account
From a Computer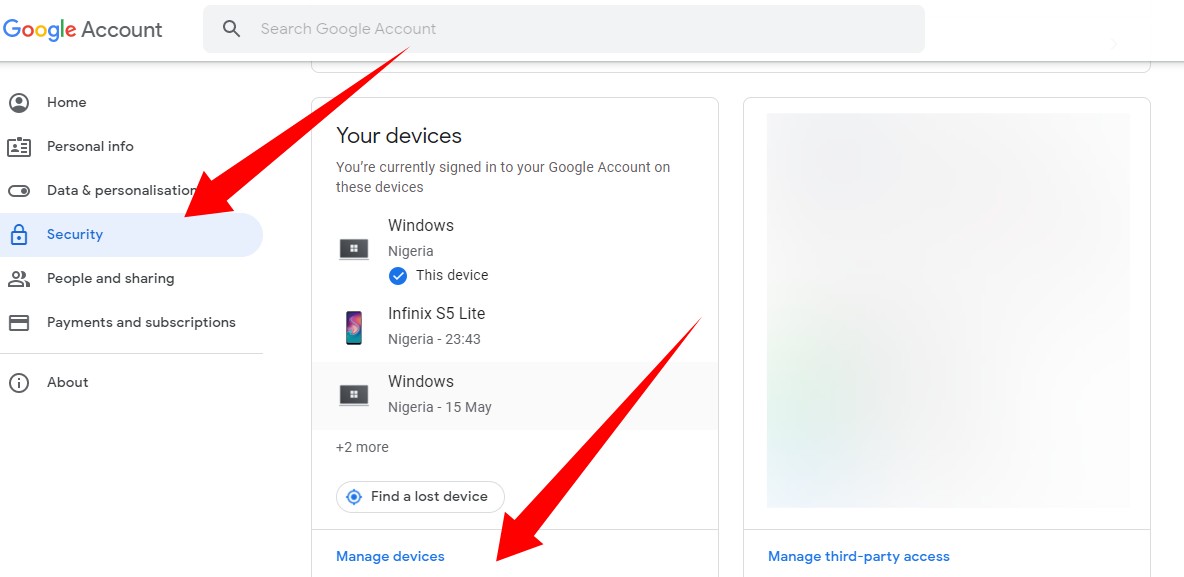 From your computer browser, navigate to your Google Account dashboard (account.google.com)
Select Security from the left-hand menu
From the Your devices section, tap the Manage devices option.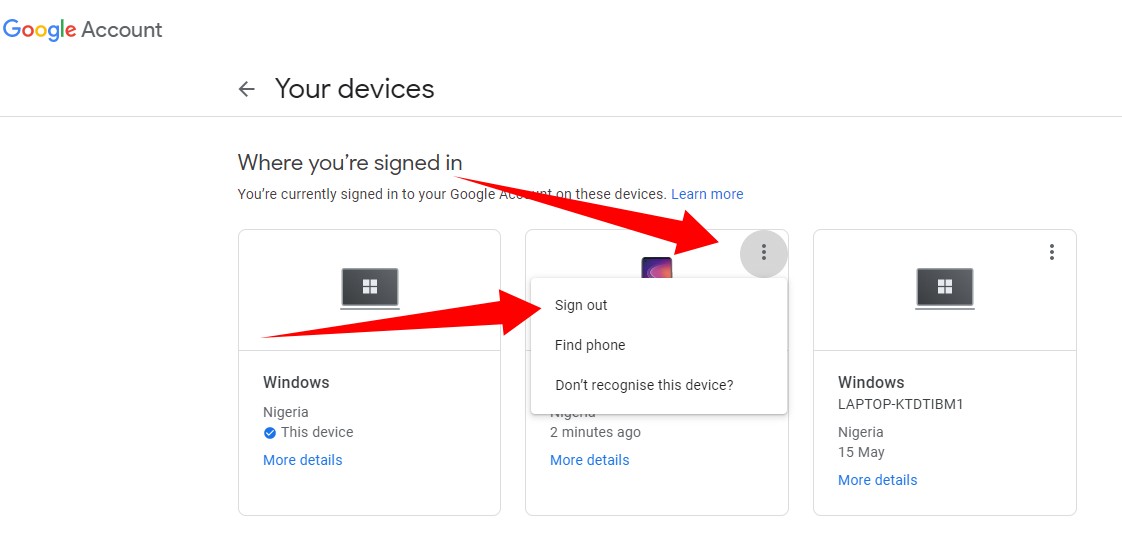 From the list of devices connected to your Google account shown, tap the three-dotted menu icon at the top corner of the device you want to remove from your Google account.
Then select Sign out from the options displayed.
From a Smartphone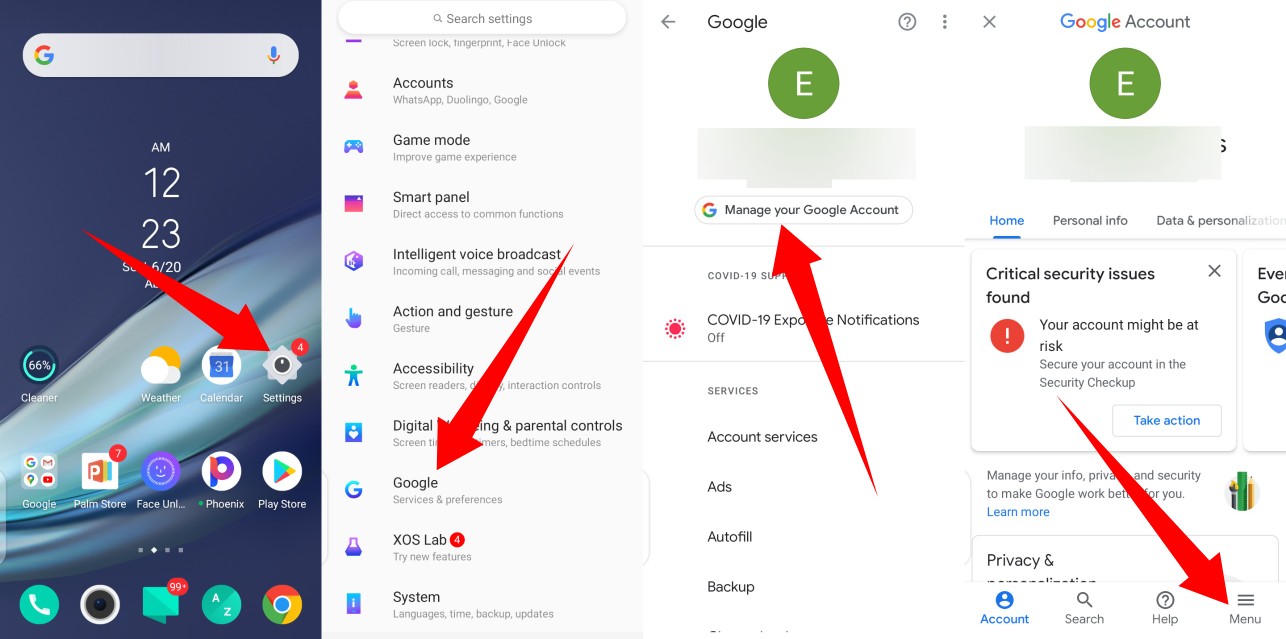 Head to your Android Settings menu
Scroll down and select Google
Tap the 'Manage your Google Account' button at the top
Next, tap the menu icon at the bottom corner, and then select Security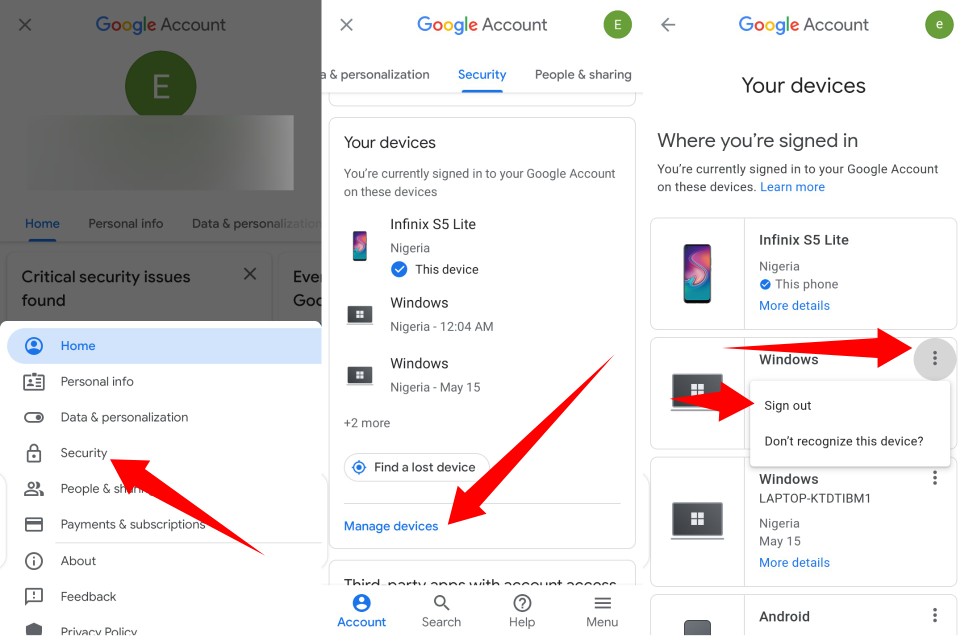 Then, scroll to the 'Your devices' section and tap Manage devices
Tap the three-dotted menu icon on the device you want to remove
Select Sign out
Google will then display a prompt urging you to confirm sign out. Tap sign out to confirm.
Updated: Here's a quick video we have made on how you can remove a device from your Google Account.
Related Article: How to check the number of devices connected to your Google account
In conclusion, if you have an old device you intend to sell or give out, it is important that you follow these steps. This way, you are sure your data and credentials won't get into the wrong hands.
Advertisement - Continue reading below