Roku TV platform has undoubtedly one of the best power management systems among smart TV platforms. When Roku detects inactively on your TV, it'll automatically go to sleep saving your some Watts. But that means you can't cast media or use voice assistant unless you enable a feature called "Fast TV start" in the settings.
With 'Fast TV Start' turned on on your Roku TV, you can quickly start your Roku TV from standby, wake up your TV with commands using a voice remote or Roku Mobile App. When 'Fast TV start' is enabled, you can;
Advertisement - Continue reading below
Cast music or video to your TV using Airplay for instance.
Use a voice assistant to control your TV.
To enable 'Fast TV start' on your Roku device or TV, go to settings > System > Power> Fast TV Start > Enable 'Fast TV Start'. However, this might use more power than the default settings.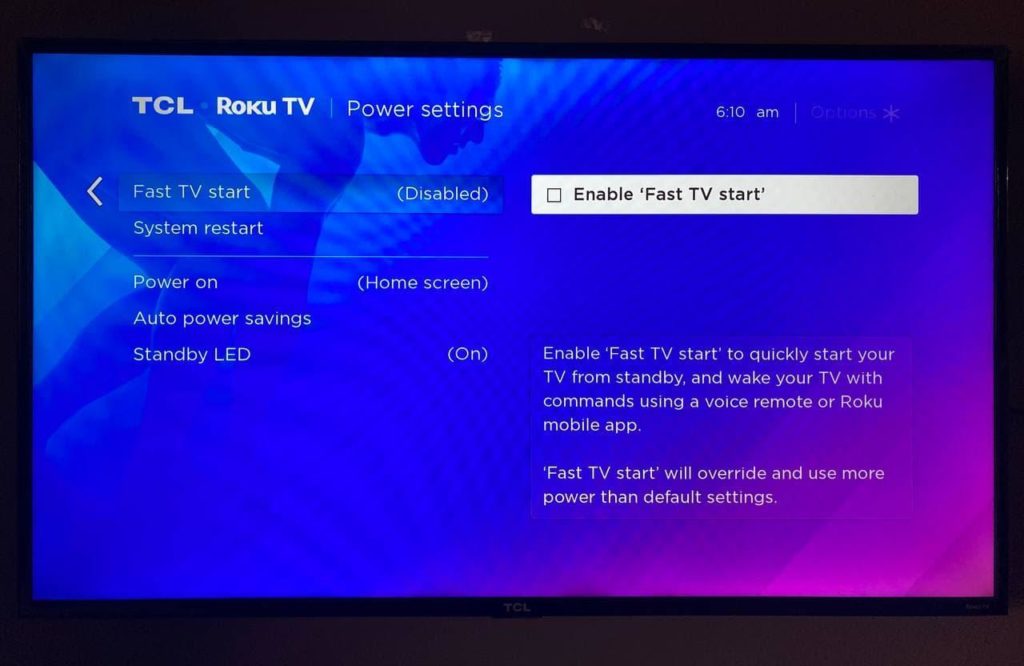 Here's a quick video tutorial we made on how to set Fast TV Start on your Roku Smart TV;