Windows have just announced plans to release what it calls the Windows 11 SE. This new Windows 11 edition is said to be a lighter version of the Windows 11 OS released by Microsoft weeks ago. But unlike Windows 11, The new Windows 11 edition will ship exclusively on low-cost laptops that are built for the K-8 education market. And even though Microsoft didn't say what the "SE" stands for, we're guessing it stands for Student edition or School edition.
The popularity and the increasing adoption of Chromebooks (which are powered by the Chrome OS) in the education market, prompted a response from Microsoft, and it ended up launching the Windows 10x – which was eventually scrapped. We can say that the new Windows 11 edition (SE) is coming in as a successor to the scrapped Windows 10x.
Advertisement - Continue reading below
Windows 11 SE: How is it Different?
Windows 11 SE won't come with the Microsoft Store – like on Windows 11. Instead, it is optimized for Microsoft Edge, Office, and Microsoft's cloud-based services. However, Microsoft says it will not be restricted to just Microsoft apps, as third-party apps, including Zoom and Chrome, will be supported.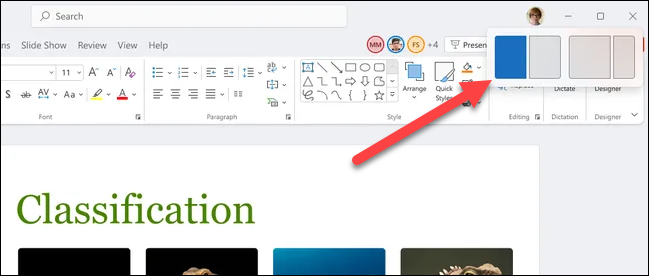 On Windows 11 SE-powered laptops, Microsoft says apps will always open in fullscreen mode. Microsoft has also removed the multiple Snap Layouts for this SE edition. Instead, students get to use the single mode that lets them place apps side by side. Also, to reduce distractions in classroom environments, Microsoft has removed the new-style Widget section currently available on Windows 11.
Furthermore, while Chrome extensions are turned off by default on the Microsoft Edge browser in the new Windows 11, Microsoft Edge will be configured to accept Chrome extensions on the new Windows 11 edition. This is not surprising because schools rely on chrome extensions as part of their Chromebook/Chrome OS usage.
Finally, Microsoft says the new Windows 11 edition will only be available to low-cost laptops that are sold to schools. We also hear that laptop brands including Acer, Asus, Dell, Fujitsu, HP, JK-IP, and Lenovo are all in the process of creating Windows 11 SE-powered laptops in the coming months.