LinkedIn is a professional networking site that allows users to connect with colleagues, business partners, and potential employers. It is the world's largest professional network with over 800 million users. It is also one of the world's leading platforms for posting job vacancies and finding great candidates for your company's roles. If you are responsible for recruitment in any company, Linkedin is a platform to consider for recruitment. That said, here's how to post a job role on Linkedin and get interested candidates to apply for the position directly from Linkedin.
Why should you Post Jobs on Linkedin?
Access to a large talent pool: Just as we mentioned earlier, LinkedIn has over 800 million users and many of them are active job seekers that are open to new career opportunities. When you post a job on LinkedIn, you stand a better chance of reaching a larger audience and attracting qualified candidates.
The application process is easier: LinkedIn's job posting feature includes an easy-to-use application process that allows candidates to apply for jobs using their LinkedIn profile. This can help reduce the time and effort required to apply for jobs and increase the number of qualified candidates who apply.
Targeted job posting: LinkedIn allows companies to target job postings to specific groups of candidates based on their job titles, skills, location, and more. This can help ensure that the job post reaches the right audience.
---
---
How to Post a Job on LinkedIn
Click the Jobs icon at the top of your LinkedIn homepage.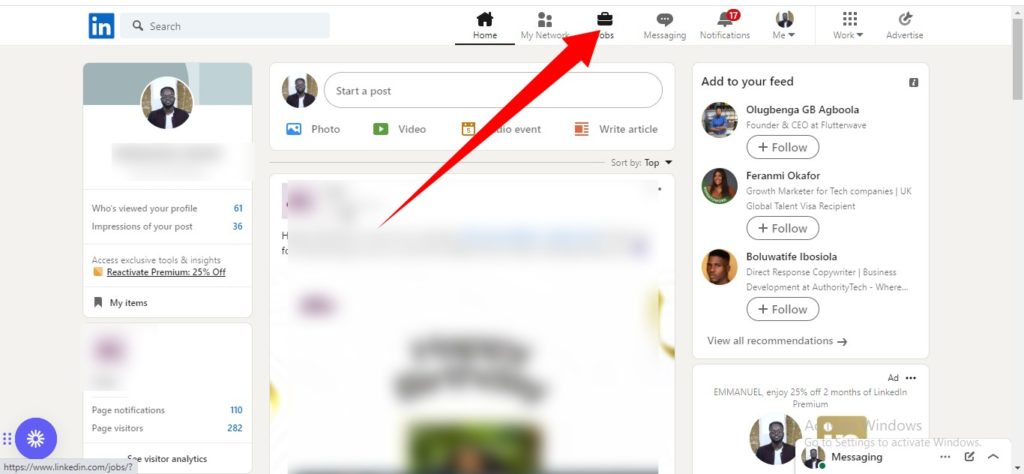 Click the Post a Free job button.

If you're a Recruiter customer, you may be routed to a page with different contract options you're affiliated with. If so, click Continue next to (Your Name)'s LinkedIn Job Posting.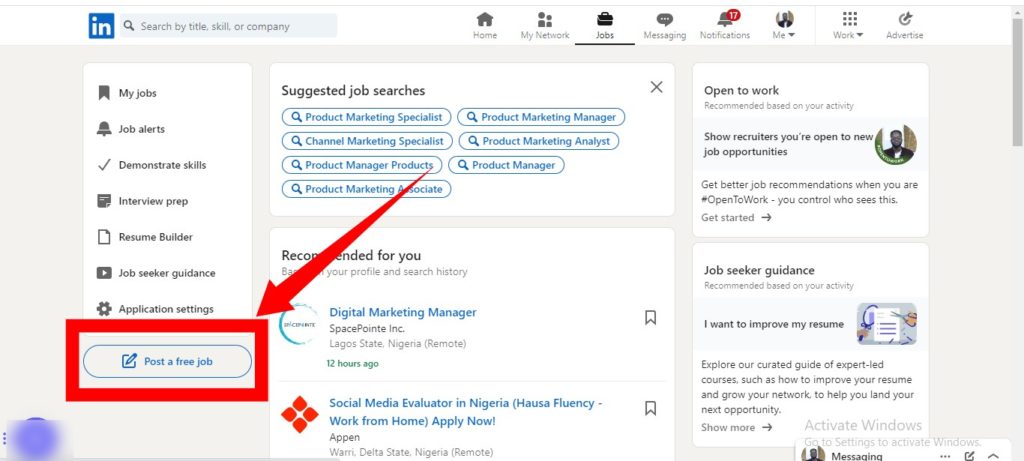 On the Job Details page, complete the following fields:

Description: Enter a job description (required) in the text box.
Add skills: Specify the skills needed for the job by clicking the Add skill icon.

Click Continue.
On the Applicant Options page, complete the following fields:

How would you like to receive applicants?: Select how you'll be notified of applicants.
Review screening questions: We recommend adding at least three screening questions to help you easily identify top applicants who meet your required or preferred qualifications.

After you click the Promote job button, add your credit card details on the checkout page.
Click Post job.
There you have it. That is how to post a job on Linkedin. You can share your experience using this Linkedin feature with us in the comment section below. We'd like to hear from you.
Advertisement - Continue reading below