Tile trackers are a great way to keep track of everyday essential items such as wallets, keys, toys, bags and so forth. The Tile Mate 2022 model is one of the best item finders you can use. Unlike Apple's Airtags, the Tile Mate can be used across both Android and iPhone. And for $25 on Amazon, it's one of the cheapest item finders you can buy today.
I got myself a Tile Mate 2022 model to keep track of my car keys just in case I lost them. This tracker is feather light weighing just 1.4 ounces and measuring 1.49 x 1.49 x 0.28 inches. It comes in two colors; black or white. I got the black version. It's IP67 water resistant so it can survive outdoors in the rain for a while. It supports Bluetooth with a 250Ft/76m range which is much further than the previous model and comes with a 3-year non-replaceable battery.
Advertisement - Continue reading below
Tile Mate 2022 Specs
– Mode: model: T1401S
– 1.49 x 1.49 x 0.28 inches
– weighs 1.4 ounces
– IP67 water resistant
– Up to 250 ft / 76 m Bluetooth range
– Up to 3-year non-replaceable battery
– Works with Android® and Apple® devices
– Voice-assisted finding with Alexa, Google and Siri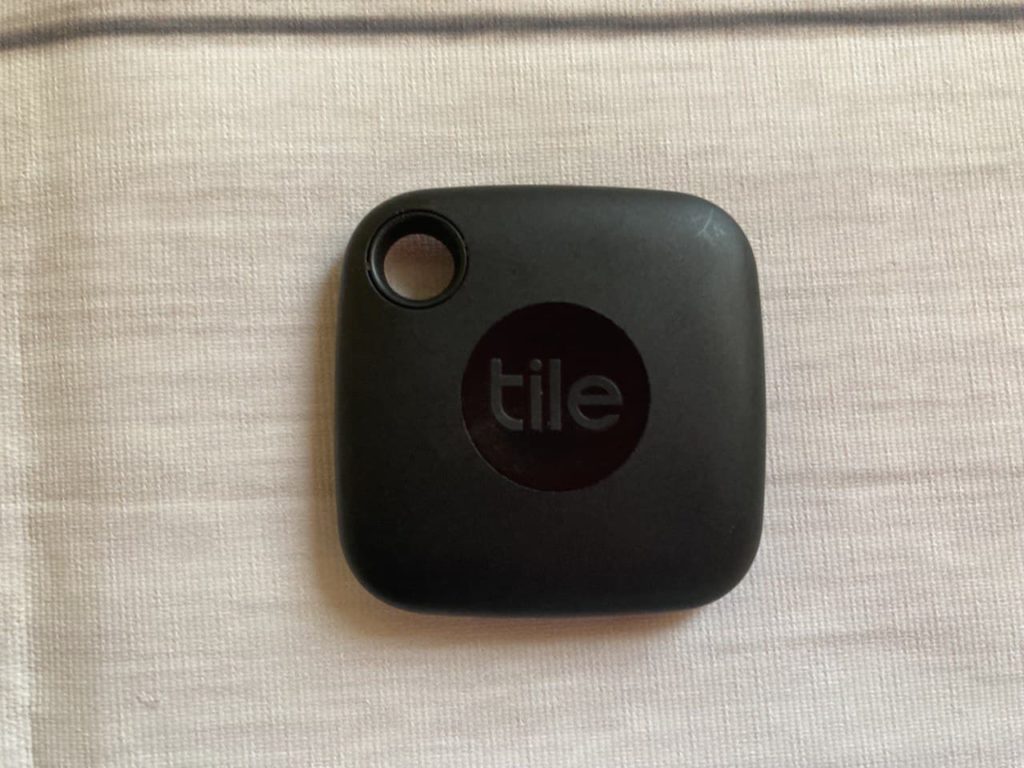 Tile trackers are Bluetooth-enabled item finders. That means they connect to a smartphone/tablet to track items attached to them. When you misplace your item and it's within range, you can find it through the companion smartphone App. The Tile tracker will make a loud sound when you try to find it on the App. If the Tile is out of range, you can see its last known location on the app. The exact location of the Tile is automatically updated whenever anyone in the Tile community comes within Bluetooth range of your Tile. All location and user information is secure and used exclusively for finding accuracy. Tile says it does not sell any user data.
Read more: How Tile's item finders work
I attached this Tile Mate to car keys for over a week now. Setting it up is quite easy. In a few steps, the Tile tracker was added to my account in the Tile App. The tracker uses your phone's GPS location data to tell its exact known location. When you lose the Tile tracker and it's out of Bluetooth range, you can view it's last known location from location history.
I faked losing my keys by walking about 100m away from my smartphone. With the help of a friend who was holding my phone, the Tile was out of range. My friend could mark it as lost. You can add your contact details and little message so that whoever finds the tile can see and contact you. So he did that.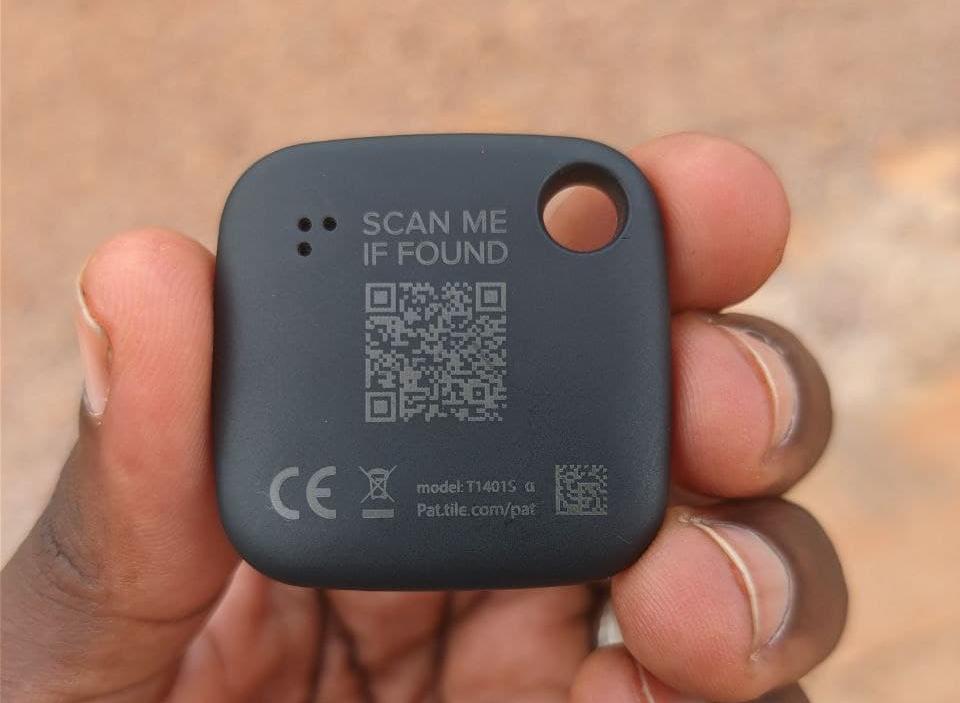 Your lost items can be found in two ways; one way is when a good Samaritan comes across the Tile attached with your lost item and scans a QR code etched at the back of the Tile tracker. This QR Code redirects them to a webpage with your contact information typically your phone number which they can dial. So I did just that. I scanned the Tile tracker's QR code using my friend's phone. With iPhone, this part is easy. But it gets tricky though with most android smartphones. It's a pity that not Android phones don't come with a QR code scanners built-in into the camera app. With my friend's OnePlus 7, I had to use Google Lens App to scan a photo of the QR code.
Advertisement - Continue reading below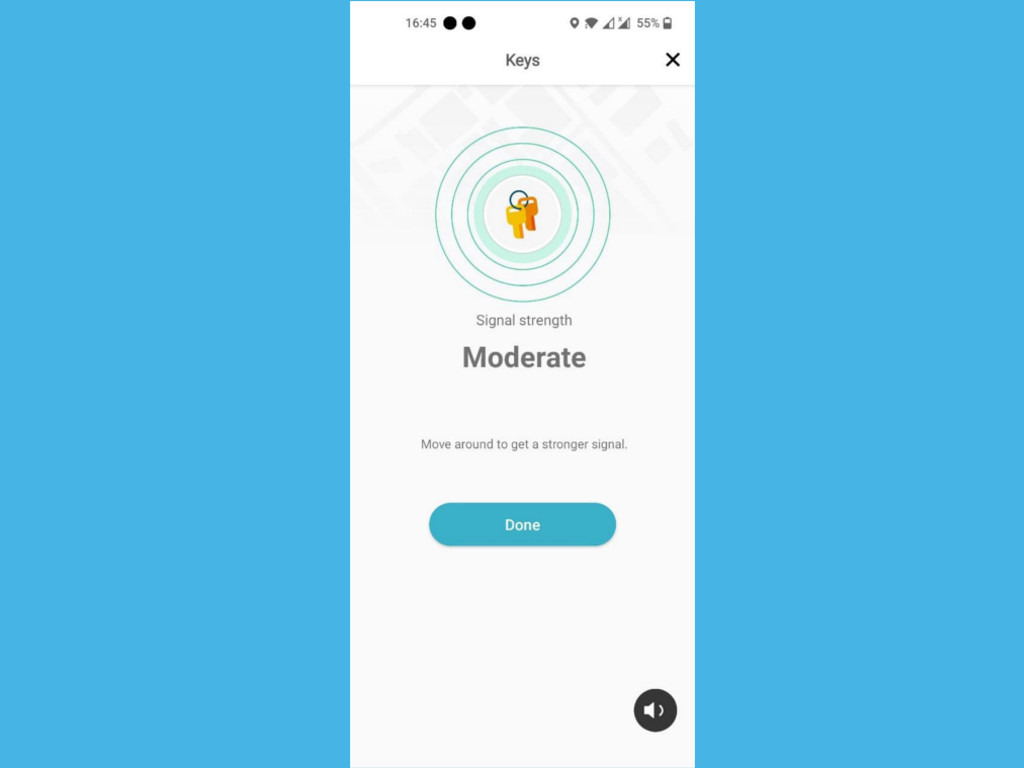 The other way your lost item can be found is if some user in the Tile community comes within Bluetooth range of your Tile. The location of the lost Tile is automatically updated using the anonymous user's smartphone to the Tile network. Tile alerts you when the item is found through the App and email. That depends on a large number of people within the neighborhood already using the Tile App otherwise this approach won't work. At least it didn't work for me.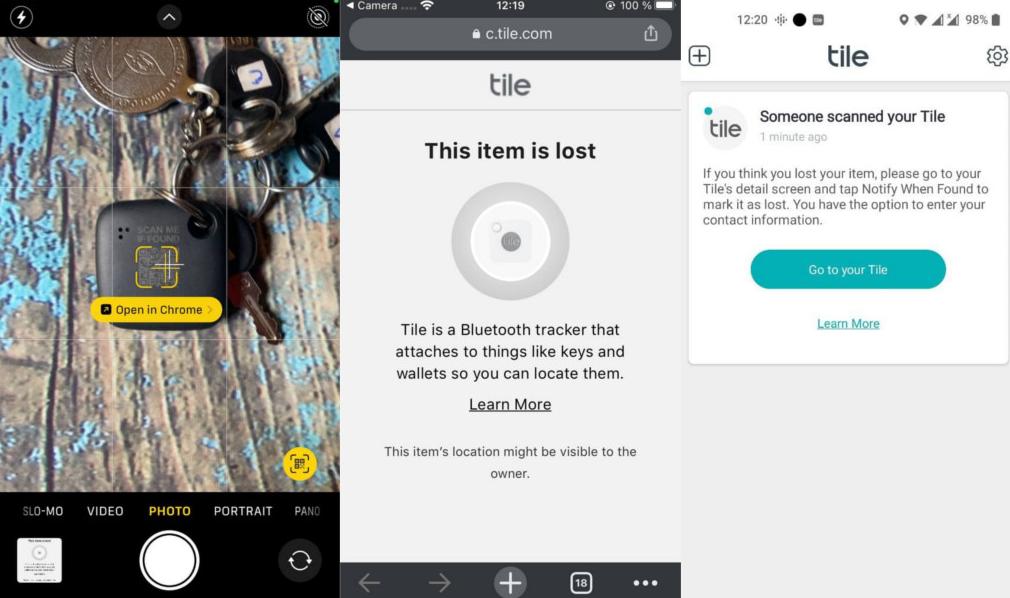 Besides finding your lost items, you can also set up "Smart alerts". Tile app will notify you when you leave your home without your keys or whatever you've attached the Tile tracker to. This is one of the premium features though which costs $29.99/yr. Other premium features include unlimited sharing where you can do Tile tracking with as many friends and family as you like. You also have free battery replacement for the Tile Mate and Pro models and warranty. I don't feel like subscribing to premium yet. The Tile Mate 2022 tracker costs $25 on Amazon.