When Samsung unveiled the Galaxy S20 FE (Fans Edition) in 2020, one of the major talking points and highlight was its pricing – it is a cheaper version of the flagship Samsung Galaxy S20 (at $700), even though it came with lower specifications. At the time, it was called the best bargain flagship smartphone. Fast forward to 2022 and Samsung have announced the Fans Edition (FE) of the Galaxy S21. We were, however, surprised that it comes with the same price tag ($700) as its predecessor, the Galaxy S20 FE.
The original Galaxy S21 smartphone came with a price tag of $800, and considering its been over a year since it launched, the price must have fallen between $650 and $750 (this depends on your location, however). This will definitely make a lot of interested buyer second guess buying the Fans Edition of the Galaxy S21.
Advertisement - Continue reading below
Galaxy S21 FE: New Specs And Features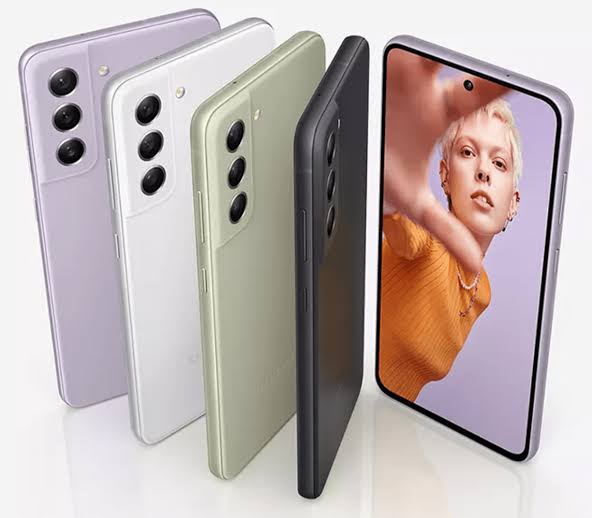 The Galaxy S21 FE is slightly identical to the original Galaxy S21 and comes with similar specification and features. First, it is powered by the same Snapdragon 888 chip present on the original Galaxy S21. It also pack a 120Hz FHD+ display and supports mmWave 5G. Furthermore, the device has a water resistance rating of IP68. It is also packed with a similar 25-watt fast charging and 15-watt wireless charging. It also support reverse charging.
The device comes with some noticeable differences though. At 6.4 inches, it is slightly larger than the original Galaxy S21 at 6.2 inches. It also comes with a slightly larger battery, a 4500mAh battery, compared to the 4000mAh battery on the Galaxy S21.
At the rear of the Galaxy S21 FE, you will find the same camera tray as the Galaxy S21, but with lower camera quality. It lines up a 12MP main lens, 12MP ultra-wide, 12MP telephoto, and 32MP selfie shooter. The device also comes in two variants. You can opt for either 6GBRAM/128GB variant or 8GB/256GB variant.
Finally, the Galaxy S21 FE will be available for purchase from January 11, 2022.