When you purchase and set up an Amazon Fire TV Stick or Smart TV, you'll be required to sign with an Amazon account. Each device is associated with an Amazon account which enables Amazon track and personalize your experience on Fire TV. Your content such as Apps, purchases, history, recommendations are all linked to your Amazon account and therefore your Fire TV Stick. When you deregister your account from the Fire TV Stick, Amazon will remote content from your device and several features won't work. To completely remove personal data however, you'll have to factory reset the Fire TV Stick.
Deregistering your Amazon account from a Fire TV device can be helpful when you for instance wish to lend or sell your Fire TV stick to a friend, got lost, you simply want to get rid of it or maybe you upgraded to another device. Luckily deregistering is super simple. You can either do it from within the Fire TV Stick itself or from your Amazon account using your smartphone or computer depending on what's convenient to you.
Advertisement - Continue reading below
Deregistering using the Fire TV device
If you have access to the device and it's connected to your TV, simply go to Settings > Account & Profile Settings > Amazon Account > Deregister. You'll be prompted to confirm the action before your Amazon account is deregistered from your Fire TV device.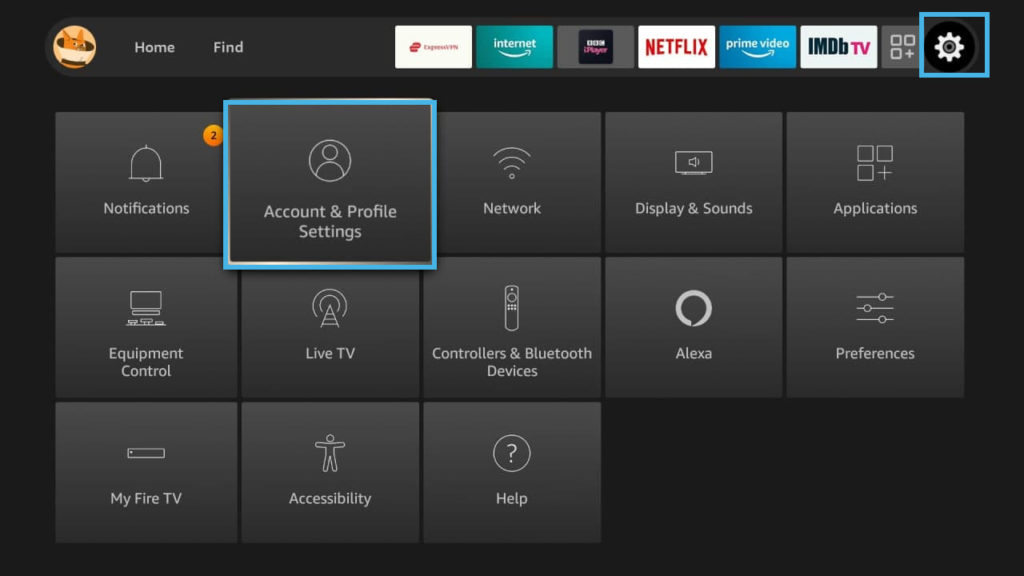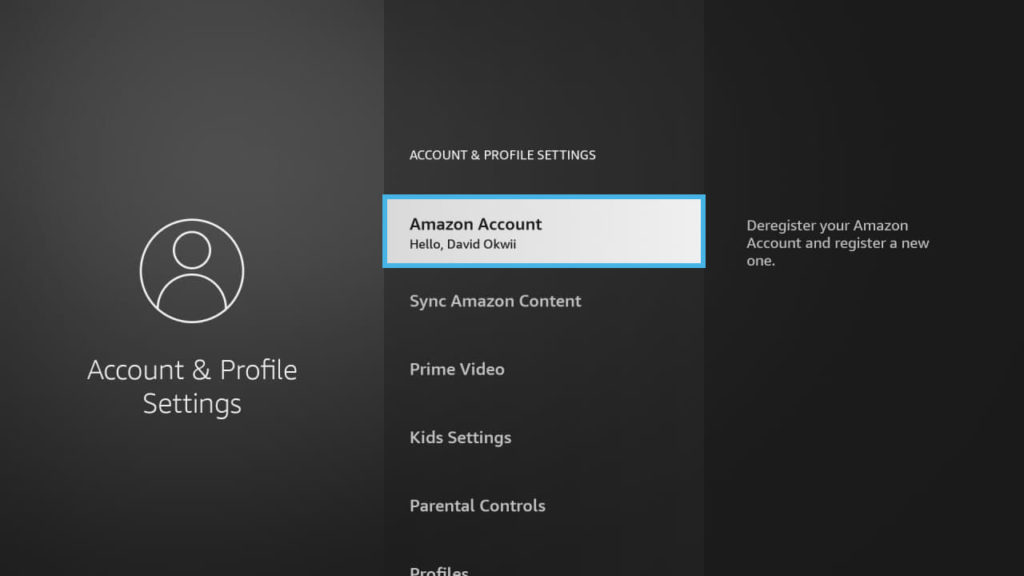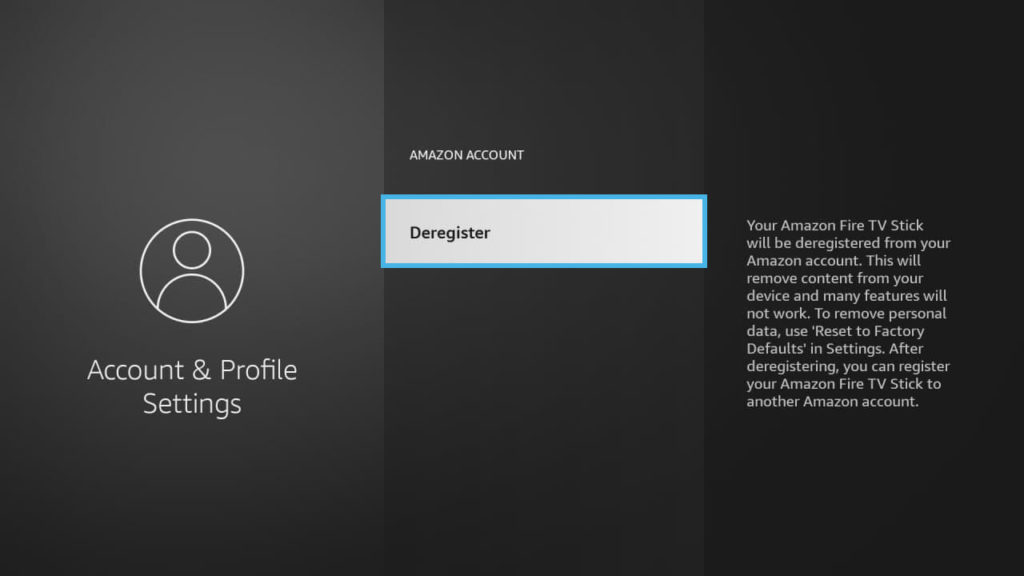 We have made an updated Youtube video guide on how to remove an Fire TV Stick from your Amazon account. Watch the video below;
Deregistering online using your computer
If you don't have access to your Fire TV device, then you can opt to use your computer instead.
Simply login to your Amazon account from the amazon.com website, and then click on Account & Lists on the top right corner, then Account > Digital Services and Device support > manage content & devices > Devices. Select the Fire TV device you wish to deregister from and click on deregister.Select the Fire TV device you wish to deregister from and click on deregister.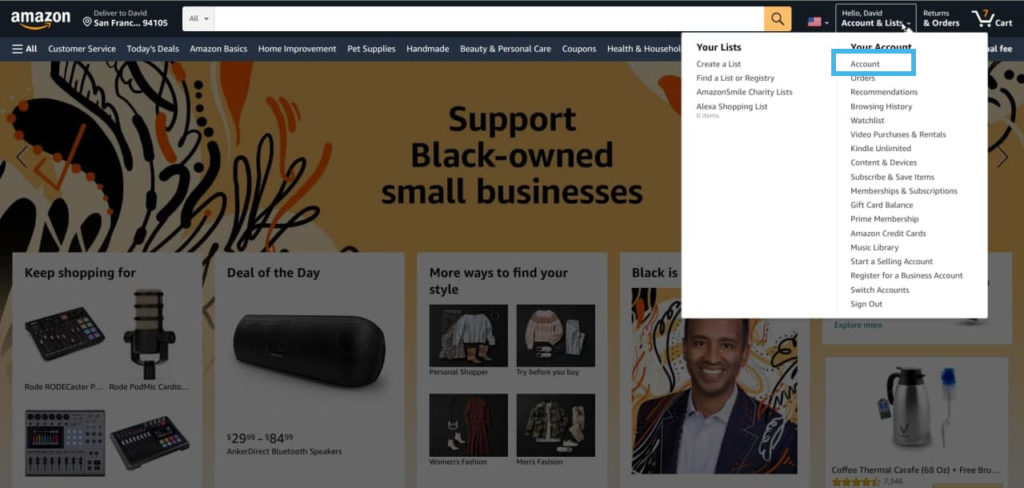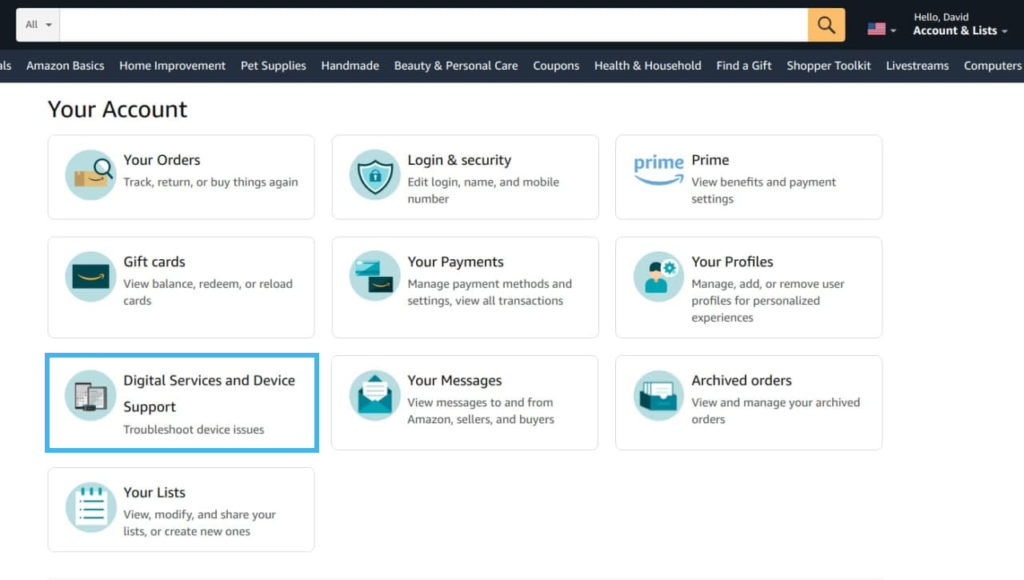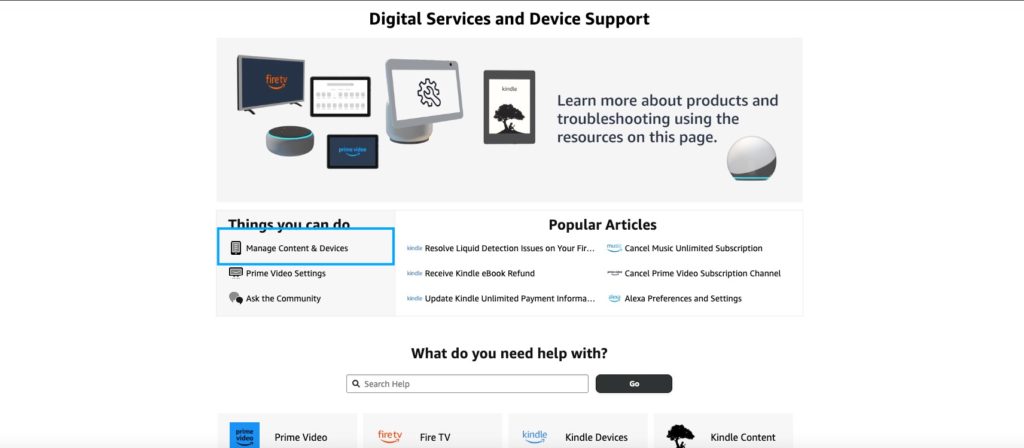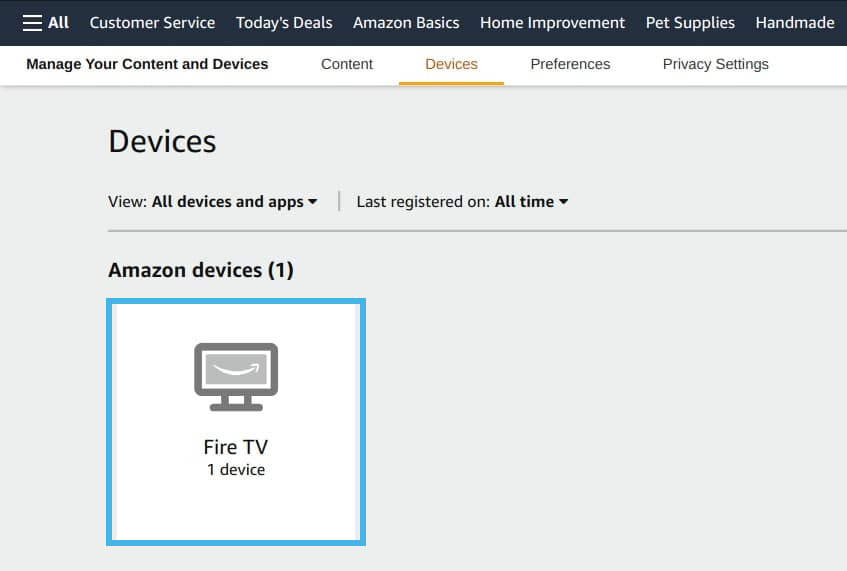 That's all. You can get the Fire TV Stick for $39, Fire TV Stick 4K at $49 and Fire TV Stick 4K Max at $54 on Amazon.
Advertisement - Continue reading below