Spotify remains the king in the music streaming space and is the go-to for many music lovers. The platform boasts of a massive library of tracks and an algorithm that has been revered for its ability to learn one's taste in music, and serve them their kind of jams and new gems while at it.
I have always been a music fan, but sometimes I get bored of listening to the same playlists repeatedly. I mean, Spotify is great and all but every few minutes or so, I find myself reaching for the player and switching the vibe or the playlist. That's why I was curious to try out Spotify AI DJ, a new feature that lets you create personalized mixes based on your mood, preferences and listening history.
Advertisement - Continue reading below
---
Related:
---
Yes, yes, I know. AI has been the buzzword lately and it feels like everyone is infusing AI into their product in some shape or form, some more functional than others. Admittedly, I was skeptical going into this but I must say, I was impressed.
See, Spotify AI DJ is not just a random shuffle of songs. It uses artificial intelligence to analyze your music taste and find songs that match your style and mood. You can also adjust the tempo, energy and genre of the mix, or let the AI surprise you with something new like I did.
How to access Spotify AI DJ
Well, first it is worth noting that this feature is still in Beta and is not available everywhere in the world. Recently, Spotify made it available in many countries and territories and you can check out the full list if Spotify AI DJ is available here.
Also worth noting is that this is only available to Spotify Premium subscribers so, sorry if you're on the free, ad-supported tier. Should you be a premium member, update to the latest version and follow these steps.
Open Spotify on your mobile device and click on the Music tab.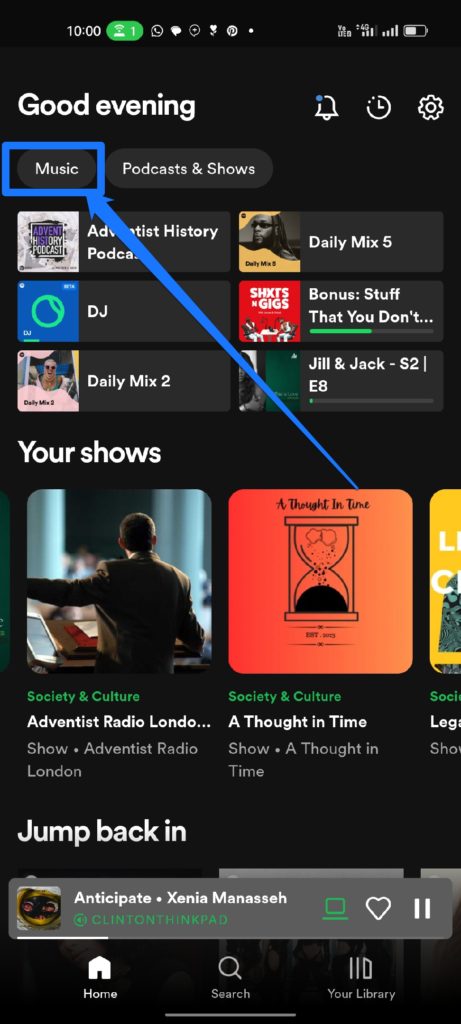 You should see a big card labeled DJ. Simply tap on it to involve your Spotify AI.
The DJ should come up, introduce himself and tell you what he's about to do. Basically, it introduces a set of songs that it thinks you'll like and starts playing it.
Every few songs, it comes back and switches things up by changing the mood, the genre, the vibe or the playlist altogether.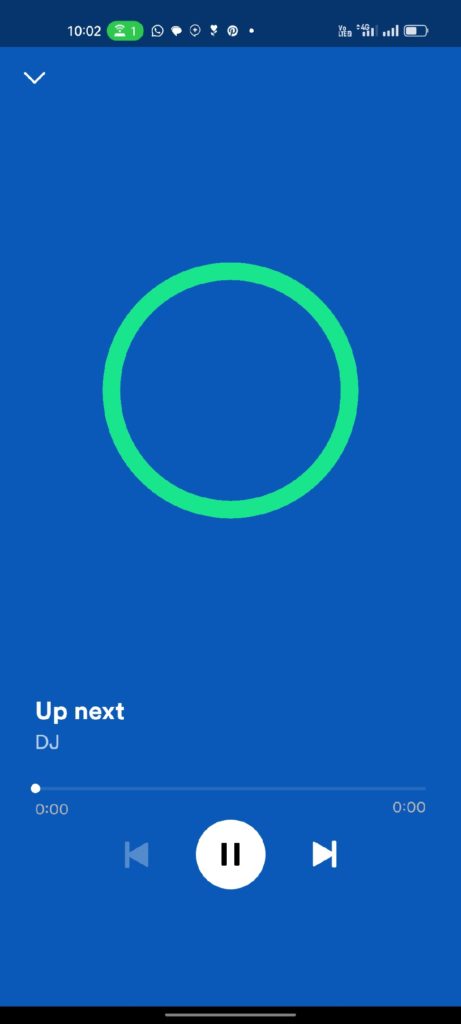 While you're using the Spotify AI DJ, you will see the AI DJ Icon on the bottom right corner of the Spotify player. Tap on that to bring in the DJ and it'll switch the playlist or the vibe.
As mentioned already, I was impressed by the results. Spotify AI DJ created a mix that was perfect for me. It dug up tracks from way back when, tracks that I loved a while back and that I don't think I have ever played on Spotify. Yes, that is not entirely new because the algorithm can do that too.
Advertisement - Continue reading below
The AI DJ also had some of my favorite songs, but also some new discoveries that I really enjoyed. The mix was smooth and seamless, with no awkward transitions or pauses. It felt like listening to a professional DJ who knew exactly what I wanted to hear and also didn't try to be funny or unnecessarily verbose like traditional radio DJs.
---
Also Read:
---
Spotify AI DJ is Not drastically new
Spotify's algorithm is the best in the industry, that we already established. The platform's playlists are also expertly curated by man and machine and suit people's needs perfectly. I mean, open your Spotify and check out the Daily Mixes that the platform has already curated and see how well it knows you.
I feel like Spotify's AI DJ is just the cherry on top of the already really good cake. The DJ stays out of your way and mixes your playlists in a manner that you might have done yourself if you were actively listening to Spotify in the given session.
Of course, there were instances where i felt like the AI DJ just dropped the ball altogether, recommending songs from genres that I just don't feel or vibe with. But it is in Beta and that is plastered all over so it is expected that there would be such instances.
---
Related:
---
For the average listener, however, Spotify AI DJ makes listening to music more fun and exciting. It helps discover new artists and genres that listeners might not have tried otherwise. It also saves me time and effort from creating their own playlists or searching for new music.
Spotify AI DJ does all the work for me and delivers a great mix every time. If you are looking for a new way to enjoy music, I highly recommend trying out Spotify AI DJ. As mentioned, you can find it in the Spotify app under the Music section. Just tap on the AI DJ icon and let the magic happen.
Advertisement - Continue reading below