Spotify is used to stream songs by millions of people around the world. All of these people have different tastes and how they want to listen to music. While some users don't mind getting some song recommendations while listening to their favorite songs, other users prefer to stick to what they've curated in their playlists.
But the thing is if you are the type that likes to stick with only what you've curated, and you have AutoPlay enabled on your Spotify, you would still get song recommendations. Spotify lets you easily change this, however. We will show you how to do that in this article.
Advertisement - Continue reading below
---
---
How to Enable or Disable Autoplay on Spotify
Before we get started, it is important to know a few things about Autoplay. With AutoPlay, Spotify tries to make sure you don't get thrown off by the recommendations that come up, which is why they make sure they play songs that are quite similar to what you were listening to (mostly from a similar genre).
Follow the steps below to either enable or disable autoplay on Spotify:
Open the Spotify app on your smartphone.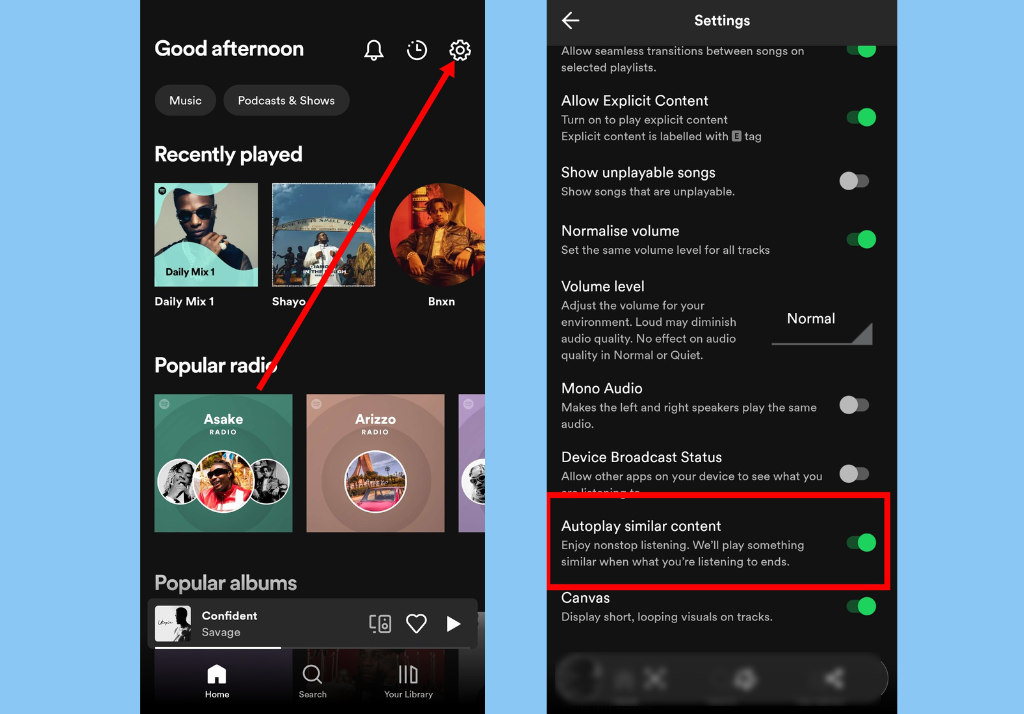 At the top-right corner of your screen, tap the Settings icon.
Scroll down to the Playback section and find Autoplay similar content.
Toggle on Autoplay similar content.
If you use Spotify Web, you can also easily enable or disable autoplay on your Spotify account: Here's how:
Navigate to the Spotify app or website on your computer.
Tap on the Profile icon in the top-right corner of the screen
Then select Settings.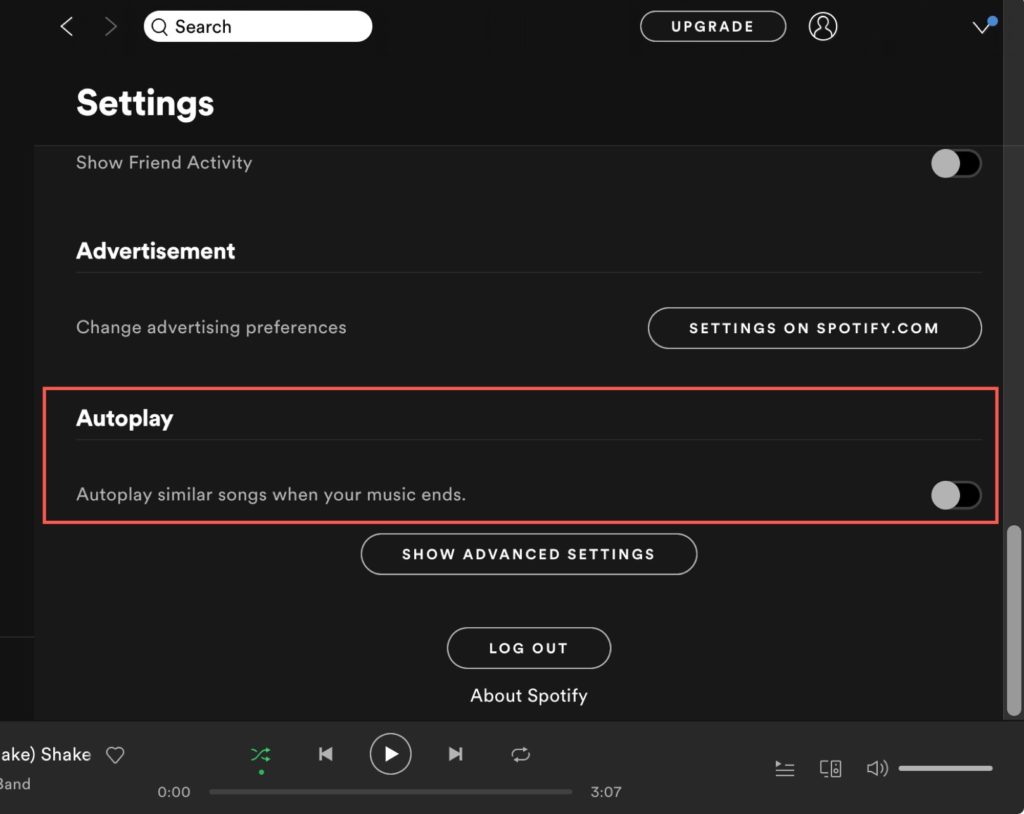 Scroll down and find the Autoplay option and toggle it on.
In conclusion, you should know that disabling autoplay is also pretty straightforward. All you have to do is follow the same process and toggle off the autoplay option on the web or mobile.
Advertisement - Continue reading below