Updating your Philips Hue bulb's firmware ensures that you get the latest features and bug fixes from the manufacturer. In most cases, to update your Philips Hue bulb, you need the Hue Bridge. The Hue bridge is a separate device that connects upto 50 bulbs together and helps integrate your Philips bulbs with smart voice assistants such as Google Assistant or Alexa.
However, if you have one of those Philips Hue bulbs that support Bluetooth, you don't need the bridge to update your bulbs. All you need the Philips Hue Bluetooth App(not the main Philips Hue App) which you should setup with the bulb. I have already written a post on how you can set up your Philips Hue bulb using this App without the bride.
Advertisement - Continue reading below
Read more: How to setup Philips Hue smart bulb without a bridge
Now to update your Bluetooth compatible Hue bulb, open the Philips Hue Bluetooth or Hue BT App, then select Settings > Lights. Now tap on your bulb. In my case, it's the Hue white Lamp. Select Update.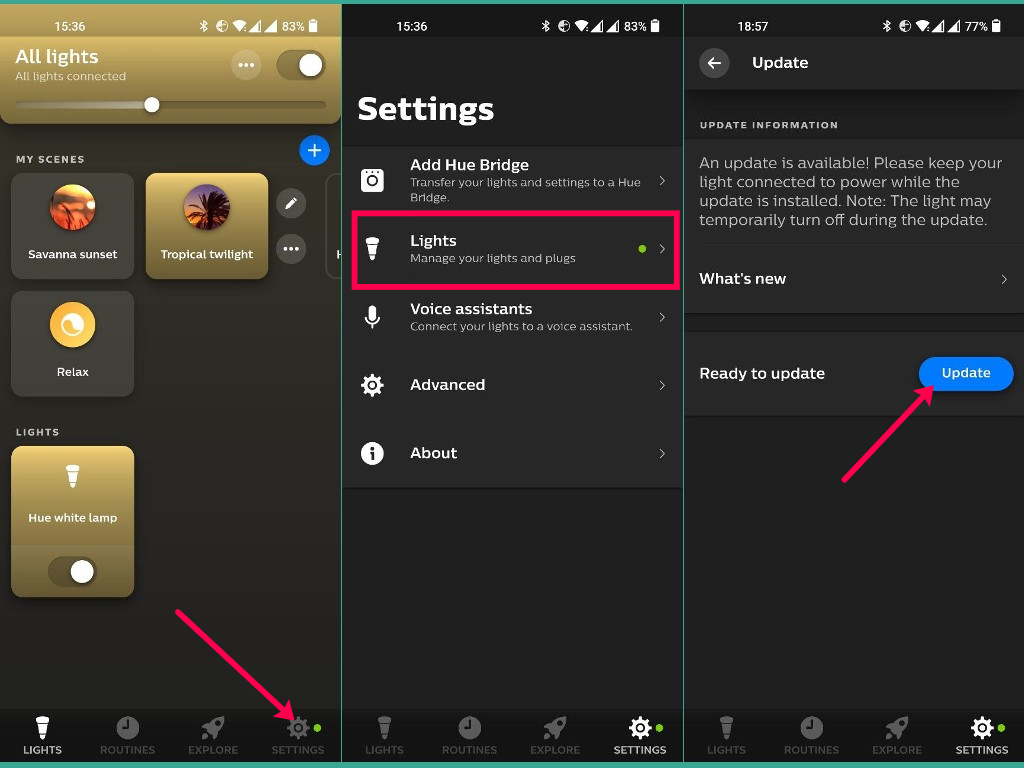 While the update is running, just keep your power on. The lights will temporarily turn on/off or flicker during the update. You can tell the firmware version of the Hue bulb from the checking on the light bulb details under the software section.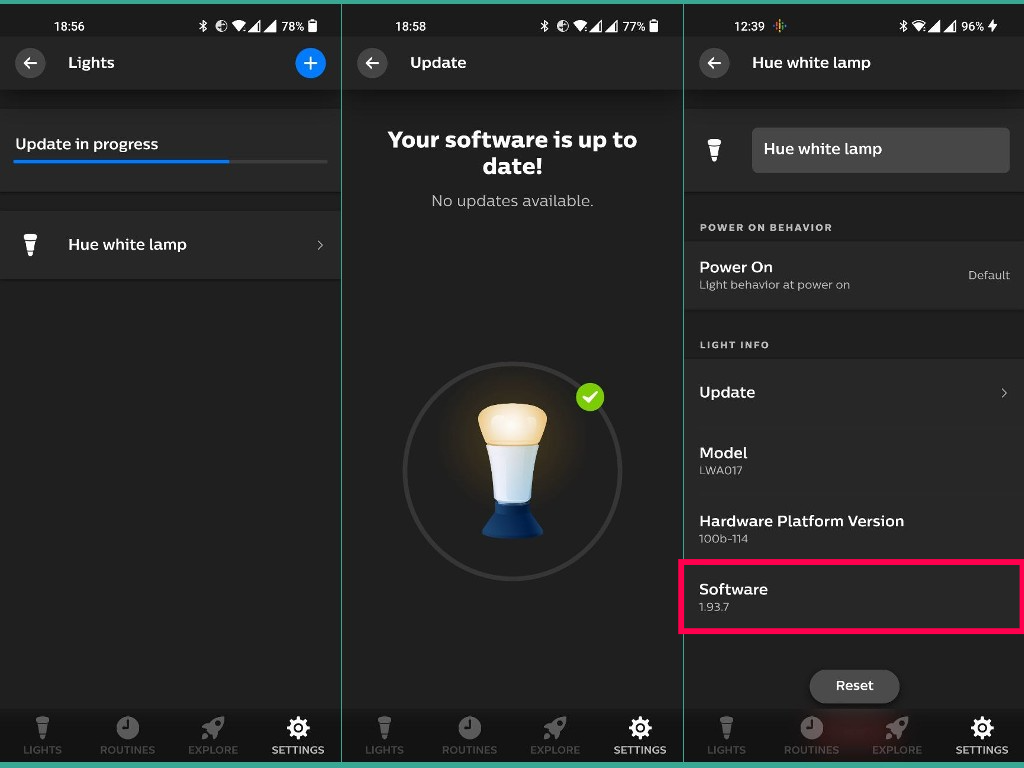 That's it. Remember, for this to work, you must have the Bluetooth-compatible Hue light and you should use the Hue BT App.