Our homes are growing increasingly connected as we acquire more and more smart devices. I mean we already have smartphones with us all the time and at home, we have decent internet connections, smart TVs, and other appliances. It, therefore, makes sense to have these devices talk to each other in some way.
There are a bunch of ecosystems in this regard and devices work really well with each other within these walls, and in this post, we shall be showing you how to get the most out of your Google TV or Android TV using your Android device, the dream Google Ecosystem.
Advertisement - Continue reading below
First, it is worth noting that fundamentally, Google TV and Android TV are the same, or very very similar. This means that many features are available across these platforms in one shape or form. This also means that features available on one can be ported onto the other with relative ease.
---
Related
---
Now, with your Android device, you can perform a number of functions on your Android or Google TV with the Chromecast feature that is built into many smart TVs. This means that you can cast various media content from your smartphone from music, videos, and even photos, and have them displayed on the big screen.
With the Google Home app, you get a bunch of new features and options and in this post, we will be looking at a few of these. We'll show you how to get
How to Control your Android or Google TV using the Google Home app
Before you take off, a few things to be set in place.
Have an Android TV or Google TV that is signed into the same Google account as your Android smartphone
Install Google Home on your Android smartphone from the Play Store.
You also want to ensure that the TV and the smartphone are connected to the same home network.
Once these are sorted, follow the following simple steps to pair your Android TV or Google TV to the Google Home app.
Advertisement - Continue reading below
On your smartphone or tablet, open the Google Home app.
Find your TV in the device list. Tap it.
Look for the Open remote button at the bottom of the screen. Tap it.
Enter the code shown on your TV if prompted.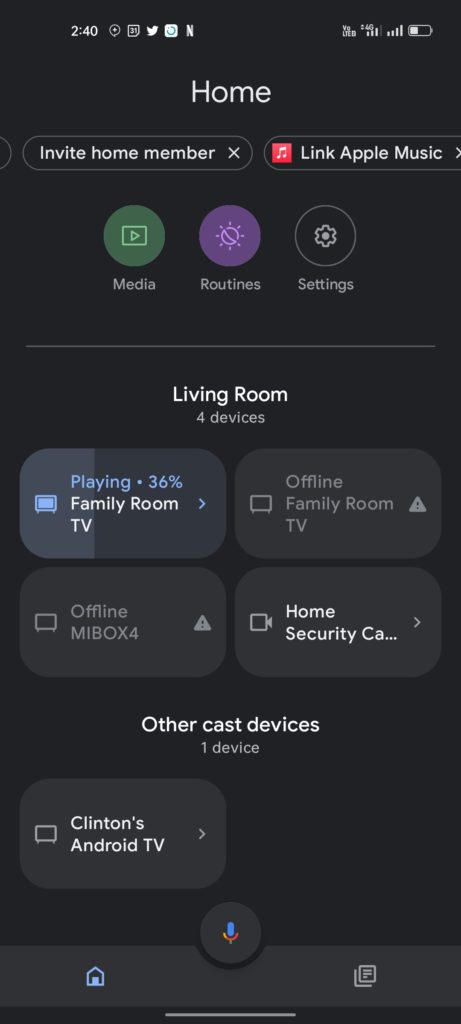 What can you do with the Google Home app on your Android TV?
Now, what can you do with this integration? Well, the best way to put it is, you now have the TV as an extension of your phone. When playing content on your TV, you will get playback controls on your phone to skip media, rewind, pause, and so on.
You can also easily cast any media from your phone, or even mirror your screen to the TV should you choose or want to. You can also use the built-in remote function on the Google Home app should you feel lazy to reach for the remote.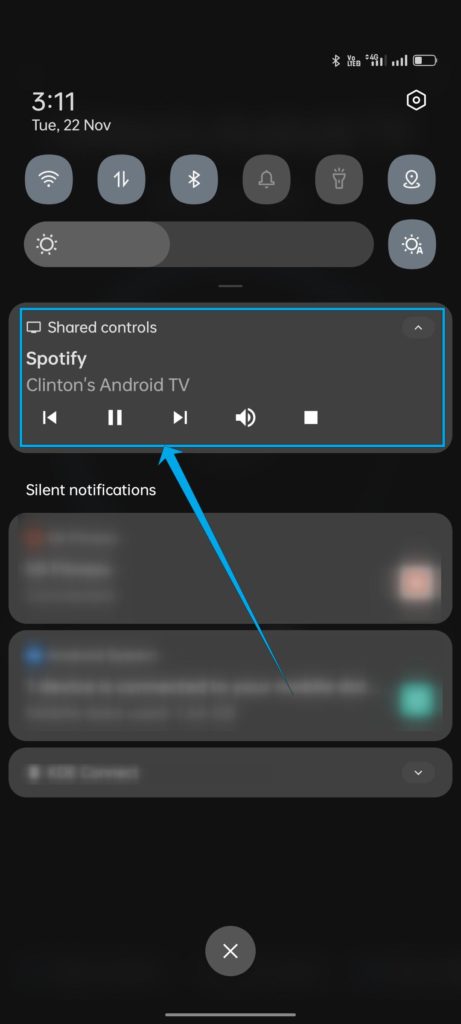 Also, there is a Google Assistant button in the app so you can speak into your phone and have the TV answer your queries.
A little-used function is the Ambient Display function on the TV. The 'screensaver' photos play whenever you aren't using your TV. You can control this from the Google Home app as well. You can set the rotation period, filter the photos you want, add and remove the ones you don't want, and so on.
Conclusion
Some Android TVs come with a remote app from the OEM but the Google Home app does a far better job in terms of giving you functions and controls over your TV. For Android users with Android TVs and Google TVs, the Google Home app is a no-brainer. It gives you a lot of control and almost negates the need to have an old-school remote control with you as you already have your phone.
The fact that the Google Home app also loops in a lot of other supported devices like smart cameras and smart speakers makes it a one-stop shop for all your smart home needs, just like it was meant to be.
Advertisement - Continue reading below