Of what use would a "smart display" be if you can't stream videos, shows, and movies from your favorite streaming platforms? Smart displays like the Amazon Echo Show smart display has proven to be very useful for users is in places kitchen – Alexa can show you videos on cooking technique, recipes, etc. Movie lovers also have access to their favorite movie streaming like Netflix and Prime Video.
In this article, we will be showing you how to watch movies on from Prime Video on your Echo Show smart display.
Advertisement - Continue reading below
---
Related: How to Stream Netflix on Your Amazon Echo Show
---
How to Stream Prime Video on Your Amazon Echo Show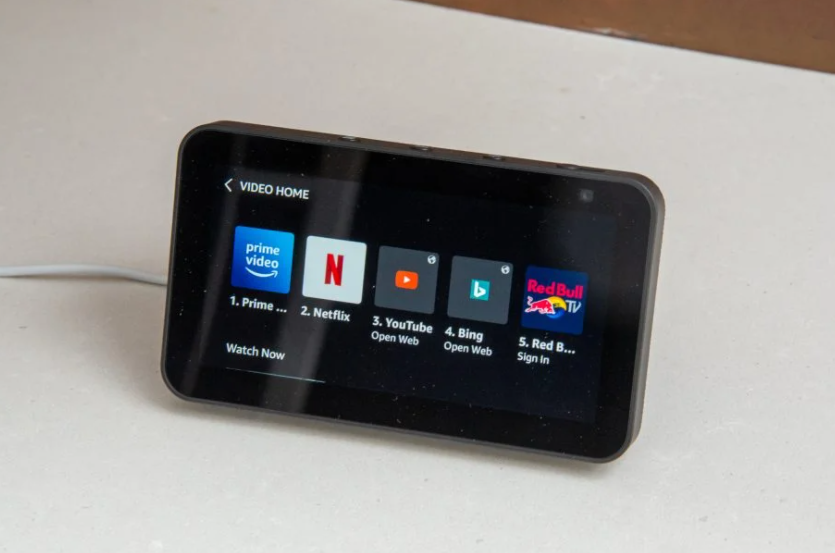 Plugin your Echo show device and swipe down on your device's screen. This will display a list of options. For some Echo Show generations, however, you might need to swipe left from the top of the screen to reveal the shortcuts.
Next, tap Video from the option that is displayed.
You should then see Prime Video among the streaming services like Netflix and YouTube, displayed. Tap on it. Prime Video is pre-installed on most Amazon Echo Show smart displays. This means you do not have to go through the process of downloading the app first.
Finally, you'll need to log in to your Prime Video account. Once that is done, you can then search for the preferred movie or show you'd like to watch.
---
Related: How to Watch YouTube Videos on Your Amazon Echo Show
---
Alternatively, you can use the Alexa voice assistant to gain access to Prime Video. Here's how:
Plugin your Echo show device, connect it to the internet, and say "Alexa, open Prime Video."
Once Prime Video is opened on your screen, you can then sign in to your Prime account and watch your favorite shows and movies.
If you are not a big fan of Amazon Prime Video, here is how to watch movies from Netflix from your Echo Show. You should also see how to watch YouTube videos on your Echo Show smart speaker.