Facebook-owned photo-sharing social media platform, Instagram, wants to be the TV for young people. This was made official on Wednesday, June 20 in San Francisco where the company officially launched IGTV, a new app specifically for long-form, vertical video. Since its launch way back in 2010, Instagram has only grown. So much so that it is now a global platform with up to one billion users.
Facebook is trying hard to make IGTV the next big thing by luring prominent content creators to the platform. Popular Instagrammers like LaurDIY and my personal favorite comedian, King Bach, are among the first content creators to be brought on board to make the IGTV push.
Advertisement - Continue reading below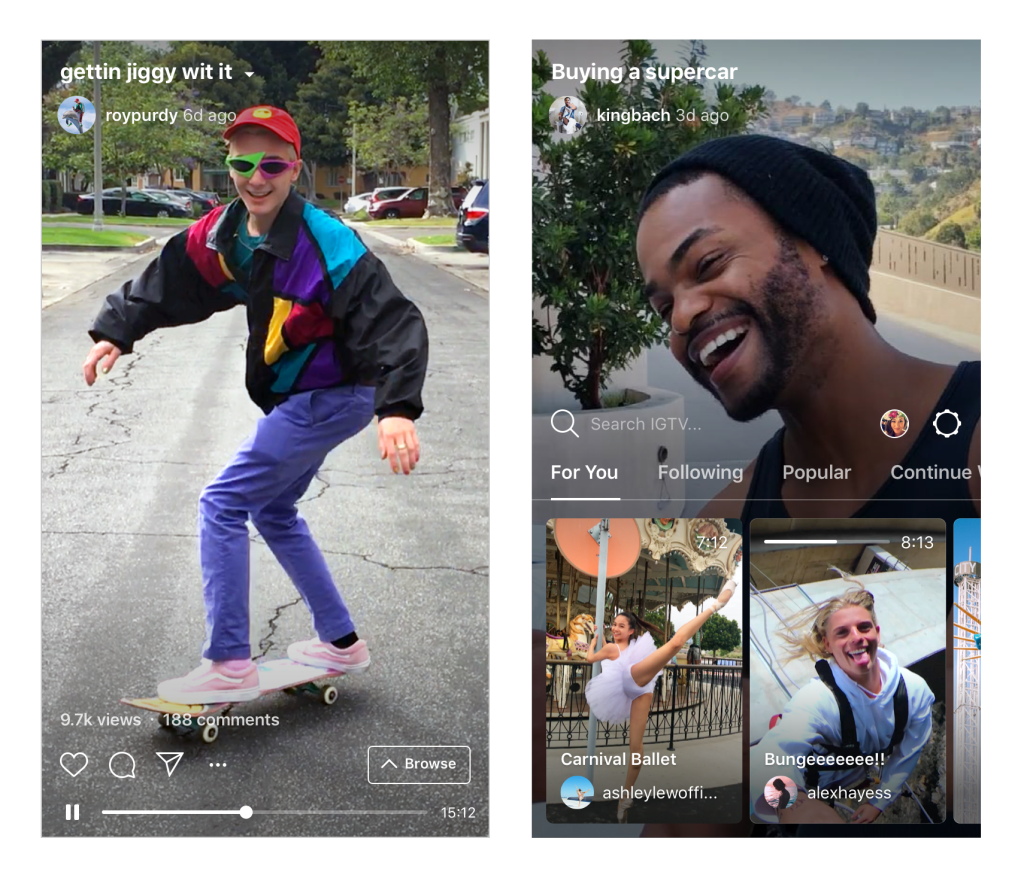 To take on the likes of Google's YouTube, which is the world's most popular platform for both content creators and consumers, Facebook needs to find a way to pay these creators. YouTube has recently had issues with content creators in the platform. The company is continuously changing its advertising guidelines which affect how channels earn money. Last year, during an effort to automatically demonetize offensive videos, YouTube ended up stripping innocent creators of revenue. Needless to say, a lot of YouTubers are desperately looking for alternatives to Google's video site.
So what is IGTV?
IGTV at its core, a video streaming platform like YouTube. However, it is different in a few ways. First, it's built for how you actually use your phone, so videos are full screen and vertical. Also, unlike on Instagram, videos aren't limited to one minute. Instead, each video can be up to an hour long.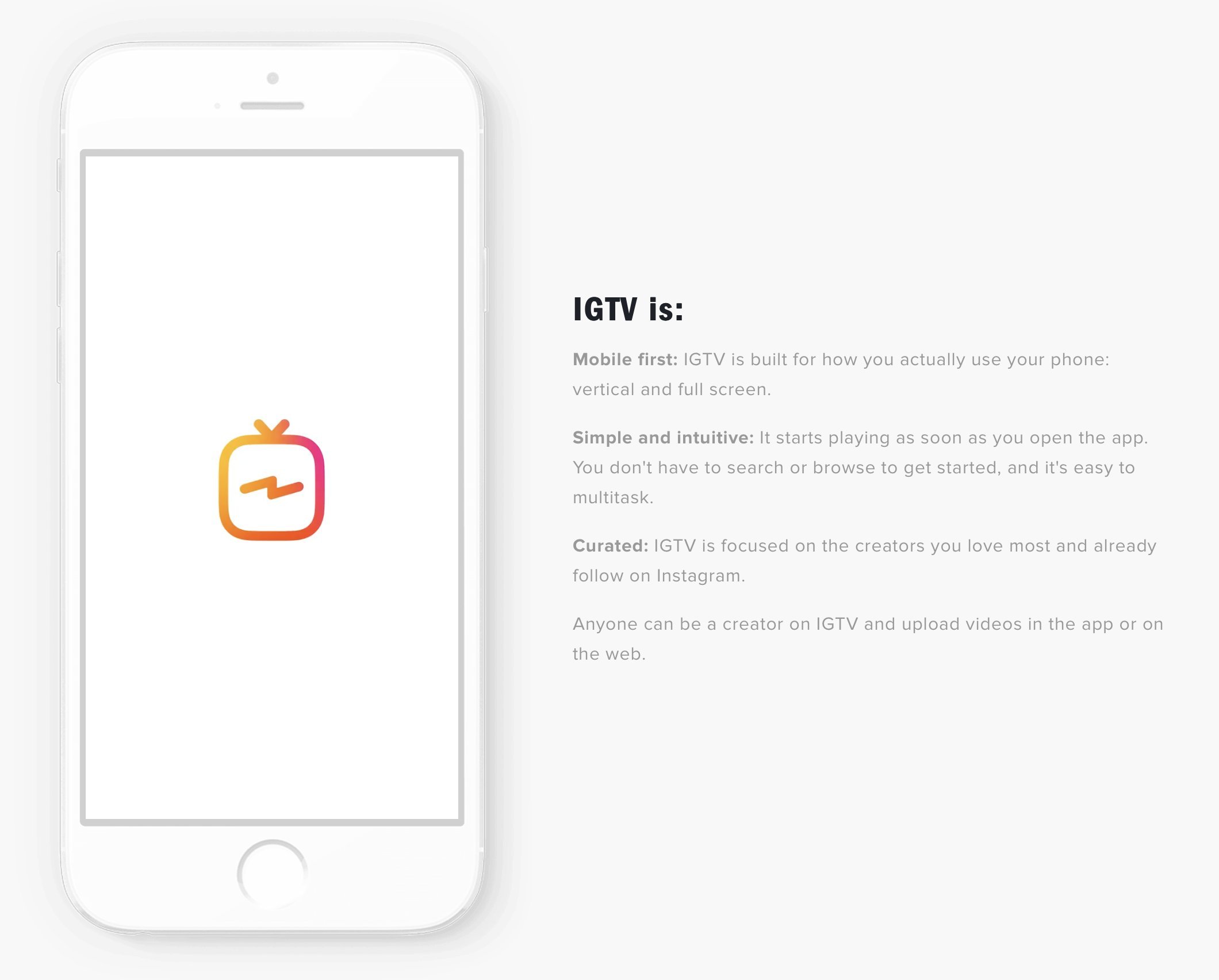 IGTV has channels. But, in IG TV, the creators are the channels. When you follow a creator on Instagram, their IGTV channel will show up for you to watch. Anyone can be a creator — you can upload your own IG TV videos in the app or on the web to start your own channel.
Justifying Instagram's push into video streaming and content creation, Instagram CEO Kevin Systrom has a straightforward argument: Teens are watching less TV, but they're watching more video on Instagram than ever before. And that video is often coming from "creators," the term used for popular YouTube stars, former Vine stars and the like.
Advertisement - Continue reading below
How to get IGTV
While there's a stand-alone IGTV app, you'll also be able to watch from within the Instagram app. This means all Instagram users also have IGTV accounts from day one. This is one of the reasons Instagram's video platform could soon challenge YouTube's dominance. IGTV will be rolling out globally over the next few weeks on Android and iOS.